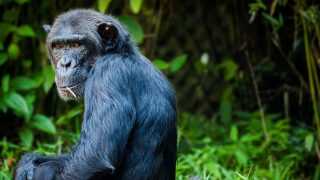 Animal Law 101
An Overview of Animal Law
Simply defined, animal law is the combination of statutory and case law that relates to or has an impact on nonhuman animals. It encompasses companion animals and wildlife and animals used in entertainment, research and ones raised for food.
Animal law permeates and affects most traditional areas of the law – including tort, contract, criminal, constitutional, family, environmental, administrative, and trust law. Examples of this intersection include:
Environmental Law: Factory farming, environmental pollution, climate change, fishing, wildlife
Constitutional Law: Civil liberties, animal advocacy, Ag-Gag laws, the Animal Enterprise Terrorism Act
Protective Order Law: The link between domestic violence and animal cruelty
Human Rights/Immigration Law: Worker safety and human rights abuses on fishing boats, farms, and slaughterhouses
Criminal Law: Animal cruelty prosecution; activist defense, police shootings of dogs, links between animal abuse and violence to humans and other crimes
International Law: Wildlife poaching and trafficking
Trust Law: Enforceable for trusts with companion animals
Tort Law: Veterinary malpractice; damages for wrongful death or injury to a companion animal
Family Law:Animal custody disputes in divorces and separations
Landlord & Tenant Law: Housing disputes involving "no pets" policies and discrimination laws
Consumer Protection Law: Food safety; labeling; puppy "lemon laws;" false advertising
Entertainment Law: Captive wild animals (in zoos, aquariums, and movies)
The legal casebook, Animal Law—New Perspectives on Teaching Traditional Law, highlights the intersections between animal law and other foundational legal fields.
Some hot topics in animal law include:
A great place to start if you are unfamiliar with animal law is the Animal Legal Defense Fund's Animal Law Academy, which includes free webinars on legal issues affecting animals.
The Growth of Animal Law
The field of animal law has grown tremendously in recent decades. The rapid expansion of Animal Legal Defense Fund Student Chapters and animal law courses is one benchmark of that growth. In 2000, there were just 12 student chapters and nine law schools offering courses in animal law; by 2007, those numbers had increased to 99 student chapters and 88 animal law courses. Today, there are almost 200 Animal Legal Defense Fund Student Chapters and more than 165 law schools in the U.S. and Canada that have offered a course in animal law – and the list continues to grow.
Check out the premier casebook on animal law, Animal Law: Cases and Materials. Now in its 5th edition, this is the textbook used in most animal law classes.
As animal law continues to rapidly develop, along with interest from students, practitioners, and academics, it is increasingly recognized as a cutting-edge and important new field. Harvard Magazine's feature article, "Are Animals 'Things'?", provides a good overview of animal law's expansion.
In 2008, a historic collaborative effort between Lewis & Clark Law School in Portland, OR, and the Animal Legal Defense Fund created the Center for Animal Law Studies (CALS), which offers the most extensive animal law curriculum in the world, including nearly 30 distinct animal law courses, a summer program, and an Animal Law Certificate for law students who wish to specialize in animal law. In 2012, CALS further expanded its educational offerings by launching the first animal law LL.M. (Master of Laws) program.
Other indicators of growth include an increase in animal law journals, textbooks and publications; the proliferation of bar association animal law sections and committees; the creation of dedicated animal cruelty prosecution units in District Attorneys' offices around the country; more opportunities for paid careers in animal law; and the steady expansion of the Animal Legal Defense Fund's pro bono program.
The Animal Legal Defense Fund has supported this growth with increased educational resources and academic opportunities for the next generation of animal lawyers, including fellowships, clerkships, scholarships, project and travel grants, educational and networking events, and free outreach materials. For an updated list of opportunities for students, see our law student & student chapter resources and events & opportunities pages.
What Do Animal Lawyers Do?
In addition to volunteering for the Animal Legal Defense Fund, other animal protection groups, or local humane societies, career options for animal lawyers include:
Staff attorney for an animal protection organization
Private practitioner focusing on animal-related issues, including veterinary malpractice, landlord/tenant issues, trusts for companion animals, and custody disputes.
Lobbyists and legislators use their law degree to advocate for animal-friendly legislation and against laws that would be harmful to animals.
Prosecutors work within the criminal justice system to enforce animal cruelty laws.
Government agency attorneys works for federal or state agencies whose policies have a significant impact on animals (e.g. the USDA, Bureau of Land Management, or U.S. Fish and Wildlife Service).
Check out our resources on the subject:
What Other Ways Can Attorneys Get Involved?
Besides joining the Animal Legal Defense Fund's Pro Bono Program, attorneys can join their regional or state animal law bar section or committee or join or start an independent animal law group.
Examples include Voters for Animal Rights, Texas Humane Legislation Network and Attorneys for Animals in Michigan. Attorneys can write articles for local bar journals and animal law journals or op-eds for newspapers; mentor students; lobby for animal protection legislation; or teach an animal law course.
What Does the Animal Legal Defense Fund Do?
The Animal Legal Defense Fund is a nonprofit organization founded in 1979 with the mission to protect the lives and advance the interests of animals through the legal system. Our work includes:
filing lawsuits to stop animal abuse and expand the boundaries of animal law
providing free legal assistance to prosecutors handling cruelty cases
working to strengthen state anti-cruelty statutes
encouraging the federal government to enforce existing animal protection laws
providing public education
and nurturing the future of animal law
There are several organizations dedicated to helping animals but the Animal Legal Defense Fund is unique in that our main focus is using the law to improve the lives of animals. The Animal Legal Defense Fund's groundbreaking efforts to push the U.S. legal system to end the suffering of abused animals is supported by more than 1,600 dedicated volunteer attorneys and 200,000 members.
What are Student Chapters of the Animal Legal Defense Fund?
Animal Legal Defense Fund Student Chapters are law student organizations that share our mission to protect the lives and advance the interests of animals through the legal system.
Student chapters take on many different projects, supported by the Animal Legal Defense Fund through project grants, to raise awareness of animal law on campus and in their communities. To see examples of the great work being done by our student chapters, check out the Student Chapter Spotlights. Chapter members also attend annual events like the Animal Law Conference and the Animal Legal Defense Fund Student Convention, which provide valuable educational and networking opportunities for students. The Animal Legal Defense Fund's grants program provides support by helping with travel costs.
Student chapters also take part in the Animal Legal Defense Fund's two annual weeks of action: Speak Out for Farmed Animals Week dedicated to raising public awareness nationwide about the lack of meaningful laws thatprotect farmed animals from cruel treatment, and National Justice for Animals Week, devoted to raising public awareness about animal abuse.
Law students have the opportunity to clerk in the Animal Legal Defense Fund's Litigation and Criminal Justice Programs. There are also Litigation Fellowships for graduates. The Animal Legal Defense Fund also supports its student chapters through the Advancement of Animal Law Scholarships.
To read about the current careers of former student chapter members and the inspiring ways they are using their law degree to help animals, check out our Where Are They now? series.
Actions
Bears, lions, and other animals languish in roadside zoos across the country. Animals live in cruel conditions, confined to small cages without the enrichment they need to lead full, happy lives. Protect animals by boycotting roadside zoos.

Take Action

Puppy mill operators maximize their profits by producing large numbers of puppies as quickly as possible. As a result, unsanitary conditions, disease, and neglect are rampant. Sign our pledge to boycott puppy mills. Together we can end this cruel industry.

Sign Petition

Puerto Rico's only zoo is not a safe place for animals. Please sign the petition below to help close the zoo and find these animals new homes.

Sign Petition
Related
The gift of more than $1 million will fund the program over the next four years

This action is for U.S. residents only.

The victory follows the passage of a factory farming law and efforts to curtail the construction of new mega dairies in the state