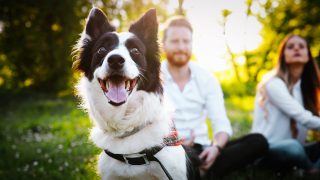 Animal Legal Defense Fund Publishes 2018 State Animal Protection Laws Ranking Report
Illinois ranks #1 and Kentucky #50
Find Your State
The legal voice for all animals
The Animal Legal Defense Fund files high-impact lawsuits to protect animals from harm, provides free legal assistance and training to prosecutors in their fight against animal cruelty, supports animal protection legislation, and provides resources and opportunities to law students and professionals to advance the field of animal law.
Join us. Help us protect:
News
Animal Legal Defense Fund has appealed an Oregon state court's dismissal of a lawsuit filed by a horse named Justice against his abuser. Justice's lawsuit seeks to recover the costs of his ongoing medical care, his pain and suffering caused by the abuse.
" I think the public has made the decision that going and seeing the performance of orcas, that day has come and gone."
Florida State Representative Jared Moskowitz
Cases
Turtle Island Foods v Richardson

Justice v Gwendolyn Vercher
Puppy mill operators maximize their profits by producing large numbers of puppies as quickly as possible. As a result, unsanitary conditions, disease, and neglect are rampant. Sign our pledge to boycott puppy mills. Together we can end cruel puppy mills.
Sign Petition