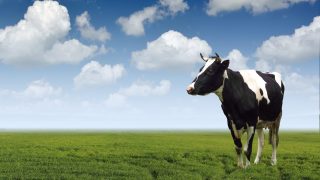 Legal Education
Working with law students and law professionals to advance the field of animal law
Share this page
The Animal Legal Defense Fund works closely with law students and law professionals to advance the emerging field of animal law. Moving toward the day when animal law is part of the curriculum at each and every law school, the Animal Law Program collaborates with students, faculty, and school administrations to facilitate the development of animal law courses and assists students in forming Animal Legal Defense Fund Student Chapters. Visit our website dedicated to student chapters, or signup to join as a law student member today!
In 2008, the Animal Legal Defense Fund launched the Center for Animal Law Studies, a first-of-its-kind collaboration between the Animal Legal Defense Fund and Lewis & Clark Law School. As an academic and practical forum for the burgeoning field of animal law, the Center for Animal Law Studies provides essential programs and services for law students under the guidance of experienced animal law professors and attorneys.
What is "Animal Law"?
Animal law is a combination of statutory and case law in which the nature—legal, social, or biological—of nonhuman animals is an important factor. It encompasses companion animals, wildlife, and animals used in entertainment, research, and raised for food. It permeates and affects most traditional areas of the law—including tort, contract, criminal, trust/estates, family, environmental, administrative, and constitutional law.
Currently, animal law is taught at some of the most reputable and respected law schools in the country—including highly ranked schools such as Harvard, Stanford, UCLA, Northwestern, University of Michigan and Duke.
Questions? Contact the Animal Legal Defense Fund's Animal Law Program at alp@aldf.org.
Academic Outreach Manager

Student Programs Attorney
Related News
On April 24, 2018, Governor Larry Hogan signed into law HB 1662, the "No More Puppy-Mill Pups Act of 2018," making Maryland the second state to ban the retail sale of dogs and cats obtained from commercial breeding facilities.

The Lewis & Clark Animal Legal Defense Fund Student Chapter had a busy semester in spring 2018, holding three big events: its annual Animal Law Networking event, the Food Law Symposium, and its MeatOut BBQ.

David Casselman is a trial attorney who spent ten years litigating pro bono against the Los Angeles Zoo in an effort to protect the elephants housed there.