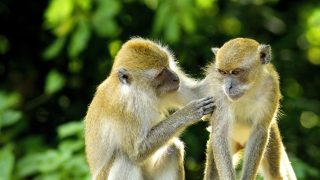 The Animal Legal Defense Fund Mentorship Program matches select legal professional mentors with law student mentees from across the country focused on animal law. Mentors are comprised of experts working in both legal and non-legal fields, including at animal protection organizations, in law schools, at law firms, and in government agencies. Mentees must be a student chapter member. Participants are asked to commit to at least one semester of mentorship, and will receive ongoing support by the Animal Legal Defense Fund Mentorship Program team.
Please check back here later this year for more information on how to sign-up to become a mentor or mentee.
For questions, reach out to alp@aldf.org.
Student chapters are an instrumental part of a growing national movement toward recognizing the important body of law known as animal law. It's easy to start a chapter!
Learn More
Related
The $25,000 scholarship is available to a second-year law student at the University, and includes a clerkship with the nonprofit

International Fur Trade Federation's amended complaints dismissed in decisive victory for animals

This week the Animal Legal Defense Fund submitted comments to the U.S. Food and Drug Administration (FDA) advocating for accurate, consistent, and flexible labeling of cell-cultured fish and shellfish products — meat or flesh grown from the cells of fresh or saltwater finfish, crustaceans, and other forms of aquatic animal life.