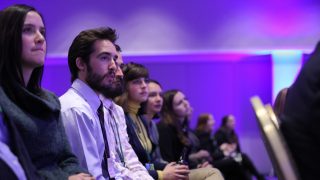 Check this page often for the latest conferences, academic symposiums and speaking engagements around the U.S. relating to animals and the legal system.
Have an event you'd like to publicize? Please use our events submission form and submit your event at least two weeks in advance in consideration for publication aldf.org. Any event submitted to our website may also be shared with local law professional and law student members.
Featured Events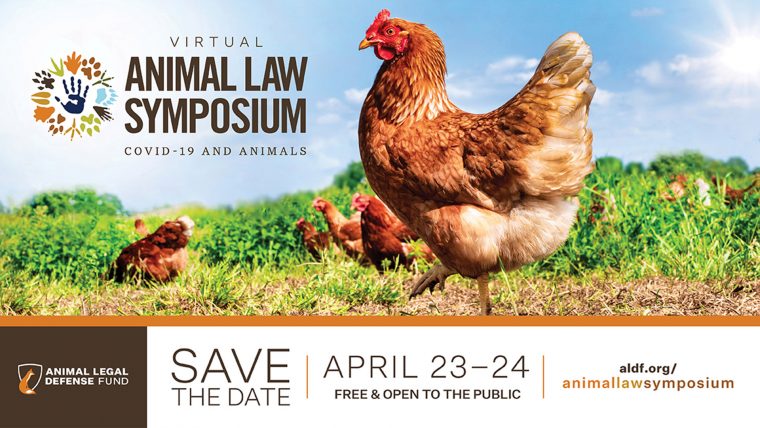 Virtual Animal Law Symposium: COVID-19 and Animals
April 23 – 24, 2021
This two-day online event will feature panels on zoonotic diseases and COVID-19, factory farming and the realities of our food system, our problematic relationship with animals in captivity, and COVID-19 policy recommendations.
Registration will open on March 8th.
More information
Lewis & Clark Animal Law Review Symposium: The Intersection of Psychology and Law in the Assessment and Treatment of Animal Maltreatment
Lewis & Clark Animal Law Review Symposium
March 11, 2021
Online
More Information
The Unseen Impacts of Factory Farming: Economic Inequality, Animal Cruelty, and Human Rights
Animal Law Society, American University Washington College of Law
March 18, 2021
Online
More Information
Golden Gate University School of Law's California Animal Law Symposium 2021
Golden Gate Law Student Animal Legal Defense Fund
March 19, 2021
Online
More Information
The Abuse Interface: Animal Abuse, Child Abuse, and Domestic violence
Animal Law Committee of the D.C. Bar Environment, Energy and Natural Resources Community; D.C. Bar Criminal Law Community; D.C. Bar Family Law Community
March 22, 2021
Online
More Information
2021 American Philosophical Association Pacific Division Meeting: A Path from Animal Ethics to Animal Law
American Philosophical Association
April 6, 2021
Online
More Information
Animals & Environmentalism: A Legal Perspective in the Wake of a Global Pandemic
April 23, 2021
Online
More Information
Related
The Animal Legal Defense Fund announced the expansion of its Animal Law Course Grant Program to allow accredited law schools to apply for $5,000 grants to fund new introductory and advanced animal law courses, or existing courses that are in danger of being cancelled due to budget cuts.

The United States District Court for the Northern District of California ruled in favor of the Animal Legal Defense Fund and its co-plaintiffs, denying an attempt by the Food and Drug Administration (FDA) to dismiss a lawsuit against the agency.

A Courtroom Animal Advocate Program (CAAP) bill, S.2868/A.4533, which would allow law students and volunteer lawyers to advocate for animal victims in cruelty criminal cases, unanimously passed the New Jersey Senate. The bill is sponsored by Senator Nicholas Scutari and Assemblyman Raj Mukherji and endorsed by the Animal Legal Defense Fund.