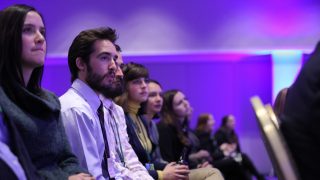 Check this page often for the latest conferences, academic symposiums and speaking engagements around the U.S. relating to animals and the legal system.
Have an event you'd like to publicize? Please use our events submission form and submit your event at least two weeks in advance in consideration for publication aldf.org. Any event submitted to our website may also be shared with local law professional and law student members.
Featured Events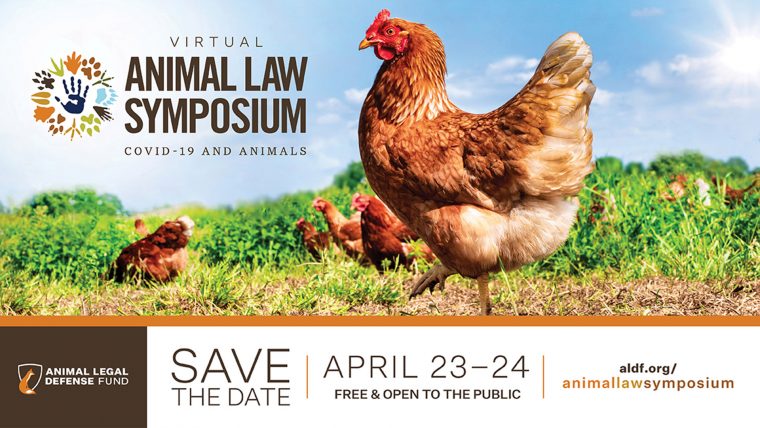 Virtual Animal Law Symposium: COVID-19 and Animals
April 23 – 24, 2021
This two-day online event will feature panels on zoonotic diseases and COVID-19, factory farming and the realities of our food system, our problematic relationship with animals in captivity, and COVID-19 policy recommendations.
Registration will open on March 8th.
More information

In this webinar Senior Staff Attorney David Rosengard and Campaigns Manager Elizabeth Holtz will discuss common provisions in animal control ordinances, including humane caregiving, tethering, and vehicle rescue (sometimes called "hot car" laws).
Speaker Brittany Hill – Alternatives for Change: Exploring Restorative Justice in Animal Crimes
Chicago-Kent College of Law Student Animal Legal Defense Fund
April 22, 2021
Online
More Information
Animals & Environmentalism: A Legal Perspective in the Wake of a Global Pandemic
April 23, 2021
Online
More Information
New Jersey Humane Lobby Day
May 4, 2021
Online
More Information
Related
The $25,000 scholarship is available to a second-year law student at the University, and includes a clerkship with the nonprofit

International Fur Trade Federation's amended complaints dismissed in decisive victory for animals

This week the Animal Legal Defense Fund submitted comments to the U.S. Food and Drug Administration (FDA) advocating for accurate, consistent, and flexible labeling of cell-cultured fish and shellfish products — meat or flesh grown from the cells of fresh or saltwater finfish, crustaceans, and other forms of aquatic animal life.