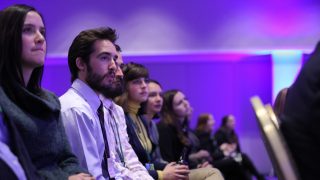 Check this page often for the latest conferences, academic symposiums and speaking engagements around the U.S. relating to animals and the legal system.
Have an event you'd like to publicize? Please use our events submission form and submit your event at least two weeks in advance in consideration for publication aldf.org. Any event submitted to our website may also be shared with local law professional and law student members.
---
Upcoming Events
Defending New York's Animals: Bella's Bill and Beyond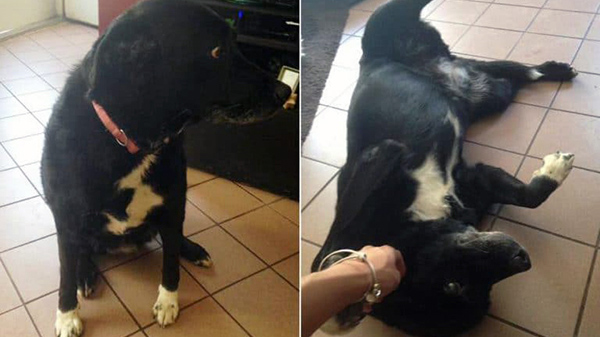 The Animal Legal Defense Fund is leading a coalition to strengthen New York's outdated animal cruelty laws by passing Bella's Bill in the New York legislature. But we need your help to make Bella's Bill a reality. We're holding events across New York in March to help gather support for the bill.
Join the Animal Legal Defense Fund in New York City, Albany, Syracuse, or New Rochelle for an engaging presentation about Bella's Bill as well as the basics on how to effectively lobby for animals!

Tuesday, March 5 – New York City
Wednesday, March 6 – Albany
Thursday, March 7 – Syracuse
Friday, March 8 – New Rochelle

Details: To find out more and RSVP, go to aldf.org/bellatour.
---
The Endangered Species Act and How It's Helping Animals (webinar)
February 22, 2019
Webinar
More Information
UCLA Animal Law Conference: Public Values in Conflict with Animal Agribusiness Practices
February 23, 2019
Room 1347, Main corridor, UCLA School of Law
Los Angeles, California
United States
More Information
El Paso Animal Lobby Day
February 24, 2019
El Paso Community Foundation
El Paso, Texas
United States
More Information
Texas Humane Lobby Day
February 28, 2019
Texas Capitol Building, Legislative Conference Center, E2.002
Austin, Texas
United States
More Information
Public Interest Environmental Law Conference
March 1, 2019
University of Oregon School of Law
Eugene, Oregon
United States
More Information
Lewis & Clark Law School's 8th Annual Animal Law Review Symposium
March 15, 2019
Lewis & Clark Law School
Portland, Oregon
United States
More Information
2nd Annual Duke/NCCU/UNC Animal Law Symposium
March 23, 2019
Duke Law School
Durham, North Carolina
United States
More Information
NHVEGFEST
April 20, 2019
Manchester community college
Manchester, New Hampshire
United States
More Information
Red & Green VegFest Albuquerque
August 10, 2019
JCC Of Albuquerque
Albuquerque, New Mexico
United States
More Information
International Animal Rights Conference 2019
September 5, 2019
Centre Culturel Kulturfabrik Esch
L-4221 Esch-sur-Alzette Luxembourg Luxembourg
More Information
Related
Maryland Residents, Ask Your Maryland Legislators to Enact HB 213/SB 143 to Protect Rays from Killing Contests

The Animal Legal Defense Fund is offering our assistance in investigating the death of a zebra who died after being left out in last week's record breaking subzero weather in northern Indiana. We also renew our call for stronger animal protection laws.

In January 2019, the National Council of Juvenile and Family Court Judges (NCJFCJ), in partnership with the Animal Legal Defense Fund hosted the first-ever formal judicial convening focused on animal cruelty cases.