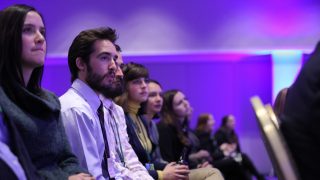 Check this page often for the latest conferences, academic symposiums and speaking engagements around the U.S. relating to animals and the legal system.
Have an event you'd like to publicize? Please use our events submission form and submit your event at least two weeks in advance in consideration for publication aldf.org. Any event submitted to our website may also be shared with local law professional and law student members.
Featured Events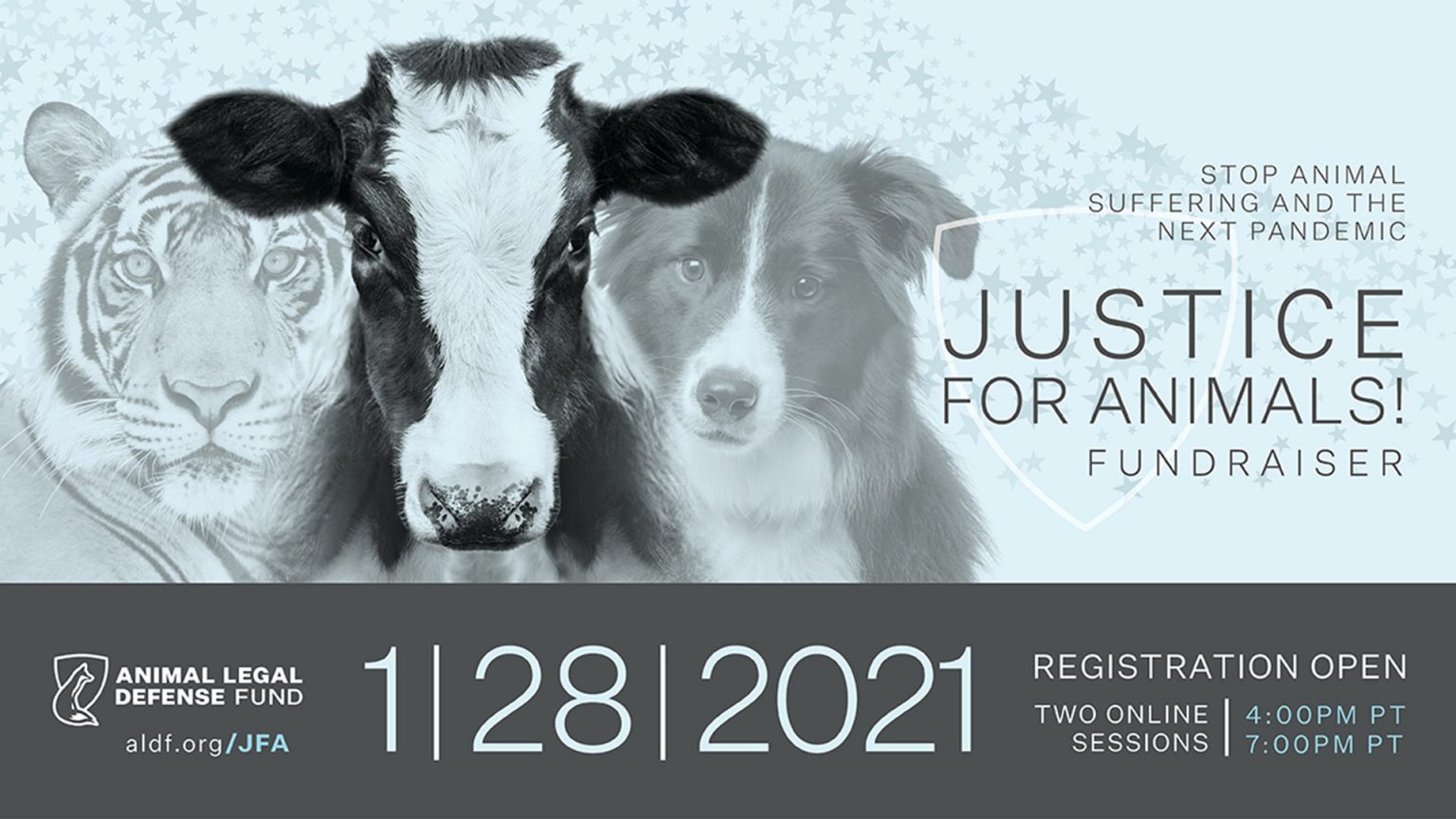 Justice for Animals! Fundraiser
Join the Animal Legal Defense Fund and Special Guests to celebrate our wins for animals and kick off our fundraising for the new year.
2021 Summit on Passing Municipal Animal Laws
February 6, 2021
Online
More Information
Farmed Animals: Activism, Legislation, and Litigation
DePaul ALDF Student Chapter
February 6, 2021
Online
More Information
An Evening of Action to Ban the Crates in New Jersey
The Humane Society Of The United States And The Animal Legal Defense Fund
February 11, 2021
Online
More Information
Animal Law Section, State Bar of Michigan Speakers Series: Coping during COVID "Lawyer/Advocates Professional Responsibilities in a Pandemic"
Animal Law Section, State Bar of Michigan
February 11, 2021
Online
More Information
Lewis & Clark Animal Law Review Symposium: The Intersection of Psychology and Law in the Assessment and Treatment of Animal Maltreatment
Lewis & Clark Animal Law Review Symposium
March 11, 2021
Online
More Information
Related
Animal protection advocate and actress Kim Basinger sent a letter to Craigslist CEO Jim Buckmaster with an urgent request the company end all animal posts on its platform.

The Animal Legal Defense Fund files amicus brief in divorce case concerning custody and visitation of companion animals

The court's decision ensures Special Memories Zoo is permanently closed following Animal Legal Defense Fund lawsuit