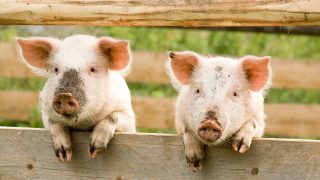 Legislation
Strengthening Laws that Protect Animals and Striking Down Laws Hurting Animals
Share this page
The Animal Legal Defense Fund works at the state and local levels to advance important legislation. We advocate for laws that promote or protect the lives and interests of animals, and we oppose legislation that would be detrimental to animals' well-being.
We also work closely with the Animal Legal Defense Fund's other programs to identify opportunities to create model legislation that address strategic legal issues in the areas of civil and criminal law, and monitor legislation that impacts animals at the federal, state, and local levels.
Related News
Maryland Residents, Ask Your Maryland Legislators to Enact HB 213/SB 143 to Protect Rays from Killing Contests

Florida residents: Ask Representative Eskamani to sponsor the Florida Orca Protection Act.

Dogs are members of the family - not a piece of furniture that can be leased. Send a message to your Washington legislator urging them to support HB 1476 and stop unfair and deceptive pet leasing practices.