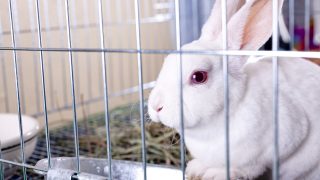 The Humane Cosmetics Act (Federal)
Federal Legislation
Substantially restricts the use of animal testing for cosmetic products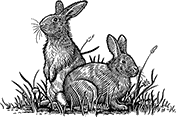 Animals Used in Research
Many rabbits, mice, rats, guinea pigs, and other animals are exploited and then killed in testing for cosmetic products, like makeup, shampoo, deodorant, and perfume, every year. The Humane Cosmetics Act, H.R. 5141/S. 2886, would end the testing of cosmetic products on animals as well as prohibit the sale of products developed using animal testing.
Not only do animals used in cosmetic testing endure extreme suffering, such testing is unnecessary. Alternative non-animal based methods that are more effective, and often cheaper, already exist.
Around the globe, consumers are increasingly opting for cosmetics that were neither tested on animals nor use ingredients made from animals. Hundreds of companies have already voluntarily ended the use of animals in cosmetic testing. In 2018, CoverGirl became one of the largest makeup brands to eliminate animal testing from its production process.
Dozens of other countries have passed similar laws banning animal testing for cosmetic products as well as the sale of products tested on animals elsewhere. U.S. companies already compete in these markets and comply with the regulations. The Humane Cosmetics Act also supports the development of new testing alternatives ensuring that U.S. companies will continue to succeed internationally.
Representative Don Beyer (D-VA) is leading the push to enact the Humane Cosmetics Act in the House of Representatives. Senators Martha McSally (R-AZ) and Cory Booker (D-NJ) are sponsoring the Senate version. The bill is endorsed by the Personal Care Products Council, the leading national trade association representing cosmetic and personal care products companies.
The Animal Legal Defense Fund strongly supports the Humane Cosmetics Act and any legislation that prohibits or restricts the use of animals in cosmetic testing.
Learn more about animal testing.
Did you know an estimated 100 million animals are used in testing and research in the United States every year? Take a stand against animal testing by signing our cruelty-free pledge today.
Make the Pledge