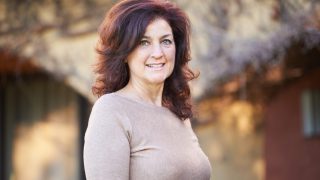 Kathleen Schatzmann
Strategic Legislative Affairs Manager
Kathleen has been a successful leader in animal protection with over 15 years of government affairs and public policy experience. She has successfully managed numerous animal protection initiatives, working in cross-functional roles to create innovative practices to overcome campaign objectives and challenges.
Before joining the Animal Legal Defense Fund, Kathleen worked as NJ Senior State Director for the Humane Society of the United States where she worked to strengthen animal protection laws on the local, state, and federal level. She has establishing strong relationships with policy makers and influencers which led to the passage of numerous animal protection laws – including the nation's first ivory ban. Kathleen continues to collaborate with the animal protection community to work in a unified fashion.
Her previous achievements include serving on the Governor appointed NJ Animal Welfare Task Force, as Board Member for the NJ Animal Welfare Federation, Board Member for the Monmouth County SPCA, Board Member for People For Animals, chair of the New Jersey-based Protecting Animal Welfare PAC, and advisor to NJ Voters For Animals.
Kathleen and her husband are incredibly proud parents of their two children and share their home with their beloved blind Basset, Momo and cage-free lovebird, Birdie.