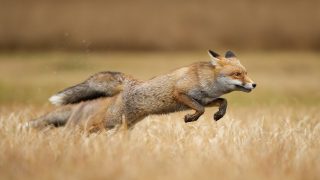 Take Action
Add your voice to the Animal Legal Defense Fund's initiatives to improve the lives and advance the interests of animals through the legal system.
The Animal Legal Defense Fund works at the federal, state and local levels to advance important legislation. We advocate for laws that promote or protect the lives and interests of animals, and we oppose legislation that would be detrimental to animals' well-being.
National Actions
State Actions
Check for state-level actions you can take:

An Act Addressing Investigations of Reports of Animal Abuse and Neglect (S.2672) is an omnibus animal protection bill that includes provisions to protect animals in four ways.

Bill A1967 would prohibit the irresponsible practice of intentional and unintentional feeding of black bears, to reduce human-bear encounters.

Proposed ordinance would prohibit the sale or provision of certain products made by force-feeding ducks and geese.

The Animal Care and Control Omnibus Act (B24-0560) includes seven key provisions that would improve the lives of countless animals in the District of Columbia.

An Act to Maintain Stable Housing for Families with Pets in an Economic Crisis and Beyond (H.1437/S.885) would help ensure that companion animals and their families can stay together both during and after the pandemic.

The Arizona Department of Agriculture is considering regulations that would prohibit the confinement of hens used by the egg industry.

Ohio Senate Joint Resolution 3 (SJR 3) would enshrine in the Ohio state Constitution a right to hunt and fish using vague language like "traditional methods."

Ask your state legislators to provide an opportunity for dogs and cats used in research to find loving homes once their time in a research laboratory has come to an end by supporting An Act Protecting Research Animals.
Join the Animal Legal Defense Fund's email list to stay up to date on lawsuits, legislation, and regulations affecting animals.
Sign Up Now

Undercover investigations and whistleblowers have exposed some of the worst aspects of factory farming, but Ag-Gag laws punish people who speak out about cruelty in animal agriculture. Voice your opposition.

Puppy mill operators maximize their profits by producing large numbers of puppies as quickly as possible. As a result, unsanitary conditions, disease, and neglect are rampant. Sign our pledge to boycott puppy mills. Together we can end cruel puppy mills.
Related
Reward for information leading to the arrest and conviction of the person or people responsible for illegally shooting and killing a red wolf in Tyrrell County, North Carolina.

Animal Legal Defense Fund files motion for summary judgement with damning evidence against the university

Animal Legal Defense Fund offers reward for information leading to the arrest and conviction