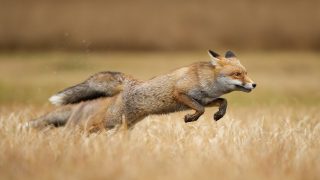 Take Action
Add your voice to the Animal Legal Defense Fund's initiatives to improve the lives and advance the interests of animals through the legal system.
The Animal Legal Defense Fund works at the federal, state and local levels to advance important legislation. We advocate for laws that promote or protect the lives and interests of animals, and we oppose legislation that would be detrimental to animals' well-being.
National Actions

The factory farming industry's latest scheme: presenting its methane emissions as "renewable energy." Watch the 2-minute video Biogas or Bulls**t?, narrated by Joaquin Phoenix, then sign the petition urging state and federal legislators to say no to factory farm gas.

Send a message to the USDA urging Lolita be the past orca in the Miami Seaquarium tank

H.R. 3277, the Animal Welfare Enforcement Improvement Act (AWEIA), would strengthen the AWA licensing and renewal processes to hold animal dealers and exhibitors accountable.

The Humane Cosmetics Act would end the use of animals in cosmetics testing in the U.S. and ban the sale of cosmetics produced using animal testing.
Join the Animal Legal Defense Fund's email list to stay up to date on lawsuits, legislation, and regulations affecting animals.
Sign Up Now

Undercover investigations and whistleblowers have exposed some of the worst aspects of factory farming, but Ag-Gag laws punish people who speak out about cruelty in animal agriculture. Voice your opposition.

Puppy mill operators maximize their profits by producing large numbers of puppies as quickly as possible. As a result, unsanitary conditions, disease, and neglect are rampant. Sign our pledge to boycott puppy mills. Together we can end cruel puppy mills.
Related
Animal Legal Defense Fund and Phoenix partner to expose dangers of this emerging industry gaining traction with considerable investments from government entities

The $25,000 scholarship and paid clerkship is available to first and second-year law students at Howard University School of Law, North Carolina Central University School of Law, and Florida A&M College of Law.

Seventh Circuit Court of Appeals reversed a lower court's decision determining the Animal Legal Defense Fund's lawsuit successfully furthers the purpose of the Endangered Species Act