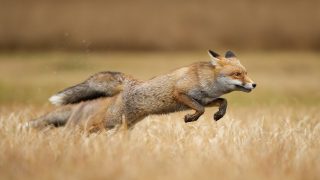 Take Action
Add your voice to the Animal Legal Defense Fund's initiatives to improve the lives and advance the interests of animals through the legal system.
The Animal Legal Defense Fund works at the federal, state and local levels to advance important legislation. We advocate for laws that promote or protect the lives and interests of animals, and we oppose legislation that would be detrimental to animals' well-being.
National Actions
State Actions
Check for state-level actions you can take:

Horses in New York City are suffering! It is time for NYC to take the next step to protect animals and ban the use of horse-drawn carriages. Take action today!

New York City Councilmember Carlina Rivera has introduced Resolution 260 recognizing the sentience of animals. Sign the petition today to show your support of the nonbinding resolution that recognizes animals are individuals capable of wide-ranging experiences and emotions, who have intrinsic value and deserve to be treated with compassion.

Urge Delaware Governor Carney to prohibit landlords from requiring a tenant to have their cat declawed as a condition for entering into or renewing a rental agreement.

An Act Addressing Investigations of Reports of Animal Abuse and Neglect (S.2672) is an omnibus animal protection bill that includes provisions to protect animals in four ways.

Bill A.1967/S.1891 would prohibit the irresponsible practice of intentional and unintentional feeding of black bears, to reduce human-bear encounters.

Proposed ordinance would prohibit the sale or provision of certain products made by force-feeding ducks and geese.

The Animal Care and Control Omnibus Act (B24-0560) includes seven key provisions that would improve the lives of countless animals in the District of Columbia.

Ohio Senate Joint Resolution 3 (SJR 3) would enshrine in the Ohio state Constitution a right to hunt and fish using vague language like "traditional methods."
Join the Animal Legal Defense Fund's email list to stay up to date on lawsuits, legislation, and regulations affecting animals.
Sign Up Now

Undercover investigations and whistleblowers have exposed some of the worst aspects of factory farming, but Ag-Gag laws punish people who speak out about cruelty in animal agriculture. Voice your opposition.

Puppy mill operators maximize their profits by producing large numbers of puppies as quickly as possible. As a result, unsanitary conditions, disease, and neglect are rampant. Sign our pledge to boycott puppy mills. Together we can end cruel puppy mills.
Related
Actress Christian Serratos narrates the Animal Legal Defense Fund film advocating for an end to puppy mills

Animal Legal Defense Fund's lawsuit alleged Hormel misleads consumers with its Natural Choice® brand of lunch meats and bacon

The Animal Legal Defense Fund selected the county after reviewing applicants from across the country