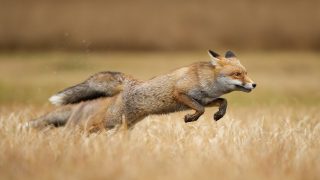 Take Action
Add your voice to the Animal Legal Defense Fund's initiatives to improve the lives and advance the interests of animals through the legal system.
The Animal Legal Defense Fund works at the federal, state and local levels to advance important legislation. We advocate for laws that promote or protect the lives and interests of animals, and we oppose legislation that would be detrimental to animals' well-being.
National Actions

The Horse Transportation Safety Act (H.R. 4241) would prohibit the transportation of horses in double-deck trailers in interstate commerce.

If enacted, the Mink VIRUS Act will end the cruel and dangerous practice of mink farming in the U.S. Help protect public health and animals by urging your U.S House representative to support this legislation today!

The dangerous "EATS Act" would undermine states' ability to pass laws affecting agriculture, including laws that improve conditions for farmed animals and protect food safety.
State Actions
Check for state-level actions you can take:

Ask your legislators to support An Act to Increase Kennel Safety, or Ollie's Law (S. 1309/H. 2019)

Declawing is an invasive surgical procedure in which the last bone in each of a cat's toes is amputated. An Act Prohibiting Inhumane Feline Declawing (S.190) would ban elective cat declawing in Massachusetts. Ask your legislators to support this bill today!

The New York Legislature is now considering a bill, A.5746/S.6643, that would prohibit harassing or killing certain wild animals at competitive events. Seven states have already enacted bans on wildlife killing contests, and with your help, New York could be next!

The Humane Protection of Animals Act (S.1142/H.1718) is a critical omnibus anti-cruelty bill that will strengthen and clarify Massachusetts' animal cruelty laws.

Ask your legislators to support a bill that would require certain industries to consider alternative testing methods instead of animal testing of cosmetics, household products, and their ingredients.
Join the Animal Legal Defense Fund's email list to stay up to date on lawsuits, legislation, and regulations affecting animals.
Sign Up Now

Undercover investigations and whistleblowers have exposed some of the worst aspects of factory farming, but Ag-Gag laws punish people who speak out about cruelty in animal agriculture. Voice your opposition.

Puppy mill operators maximize their profits by producing large numbers of puppies as quickly as possible. As a result, unsanitary conditions, disease, and neglect are rampant. Sign our pledge to boycott puppy mills. Together we can end cruel puppy mills.
Related
This action is for U.S. residents only.

The victory follows the passage of a factory farming law and efforts to curtail the construction of new mega dairies in the state

Lawsuit filed by the Animal Legal Defense Fund and The Good Food Institute asserts that the law imposes unclear and vague standards on plant-based meat producers