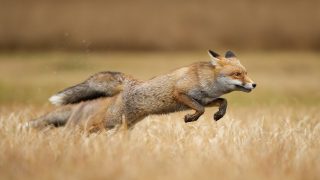 Take Action
Add your voice to the Animal Legal Defense Fund's initiatives to improve the lives and advance the interests of animals through the legal system.
The Animal Legal Defense Fund works at the federal, state and local levels to advance important legislation. We advocate for laws that promote or protect the lives and interests of animals, and we oppose legislation that would be detrimental to animals' well-being.
National Actions
Help animals win the legal protections they so desperately need and deserve, and ensure they have an advocate in courtrooms and legislatures across the country.
Take Action Now
State Actions
Check for state-level actions you can take:

The Michigan legislature is considering a bill, HB 4035, that would ban breed-discriminatory legislation in municipalities across the state.

The House of Representatives adopted an amendment to fund services for companion animals impacted by COVID-19 in the FY2021 budget! Now, you can help ensure that amendment is adopted in the Senate as well as a second animal-friendly budget amendment.

Communication between government agencies is critical to helping ensure multiple forms of abuse — including animal abuse — is exposed and addressed. By mandating cross-reporting between groups like veterinary clinics and child protection agencies, we can help protect our most vulnerable populations.

The Florida Fish and Wildlife Conservation Commission (FWC) is considering important rules that would protect both Florida's native wildlife and non-native reptiles. Please ask the FWC to prohibit the sale and export of iguanas and tegus outside of Florida in order to curb the cruel reptile "pet" industry.

Under Oregon law, mega-dairies have unlimited access to water without a water use permit under a "stockwatering" exemption if they use the water to water their cows. The Animal Legal Defense Fund is part of a broad coalition petitioning the Oregon Water Resources Commission to close the loophole.

Tell legislators that you support a bill that would create a Courtroom Animal Advocate Program (CAAP) in New Jersey.

New Jersey previously enacted a law to limit product-testing on animals where alternative non-animal tests are available. The state now has an opportunity to remain at the forefront by passing the New Jersey Humane Cosmetics Act, A.795/S.1726, to ban the sale of cosmetics that were developed using animal tests on or after January 1, 2020.

It's no secret that the New Jersey black bear hunt is one of the most controversial. The hunt begins on October 12th — but there is still a chance to stop the killing. Governor Murphy has the authority to suspend the hunt by Executive Order.
Join the Animal Legal Defense Fund's email list to stay up to date on lawsuits, legislation, and regulations affecting animals.
Sign Up Now

Undercover investigations and whistleblowers have exposed some of the worst aspects of factory farming, but Ag-Gag laws punish people who speak out about cruelty in animal agriculture. Voice your opposition.

Puppy mill operators maximize their profits by producing large numbers of puppies as quickly as possible. As a result, unsanitary conditions, disease, and neglect are rampant. Sign our pledge to boycott puppy mills. Together we can end cruel puppy mills.
Related
The Animal Legal Defense Fund filed a lawsuit against the United States Department of Agriculture (USDA) under the Freedom of Information Act (FOIA) over the agency's critical redactions in a contract between the USDA's Wildlife Services program and a Colorado slaughterhouse, outlining plans for slaughtering geese rounded up in parks across Denver.

The Animal Legal Defense Fund released the second in a series of white papers — COVID-19 and Factory Farming —providing policy recommendations to address industrial animal agriculture's role in our heightened risk for zoonotic diseases outbreaks, like COVID-19, and its potential to be the source of the next global pandemic.

These awards celebrate chapters that have shown incredible efforts in advancing animal law and advocating for animals through original projects and initiatives. Animal Legal Defense Fund Student Chapters are a vital part of the growing animal law movement.
Join the Animal Legal Defense Fund's email list to stay up to date on lawsuits, legislation, and regulations affecting animals.
Sign Up Now