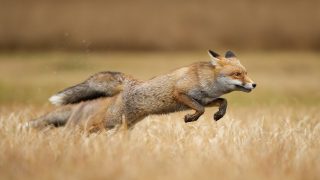 Take Action
Add your voice to the Animal Legal Defense Fund's initiatives to improve the lives and advance the interests of animals through the legal system.
The Animal Legal Defense Fund works at the federal, state and local levels to advance important legislation. We advocate for laws that promote or protect the lives and interests of animals, and we oppose legislation that would be detrimental to animals' well-being.
National Actions
State Actions
Check for state-level actions you can take:

Caring for animal cruelty victims can be extremely costly — especially in large-scale or lengthy cases. Proposed bills A.2354/S.981 will allow animal shelters and nonprofits to file for cost of animal care, helping the victims of animal cruelty.

Urge Governor Newsom and CARB to stop allowing factory farms to exploit and profit from California's Low Carbon Fuel Standard.

An Act relative to pesticides (H.3991) would restrict the use of rat poisons (rodenticides) in Massachusetts by mandating an approach to human-animal encounters that minimizes risks to humans, wild animals, and the environment on public lands. Urge your legislators to support this bill.

An Act Prohibiting the Sale of Fur Products (H.965/S.623) would ban the sale of new fur products, including clothing, fashion accessories, and home décor, in the Commonwealth. Urge your legislators to support this bill.

An Act Relative to the Use of Elephants, Big Cats, Primates, Giraffes, and Bears in Traveling Exhibits (H.3776/S.2251) would prohibit the use of certain animals in circuses and traveling shows in Massachusetts. Urge your legislators to support this bill.

An Act Protecting the Health and Safety of Puppies and Kittens in Cities and Towns, would protect animals and consumers by banning the sale of puppies and kittens under 8 weeks of age; prohibiting the sale of animals in parking lots, flea markets, and similar venues; and updating rules governing commercial kennels, among other improvements.

Tell legislators that you support a bill that would create a Courtroom Animal Advocate Program (CAAP) in New Jersey.

Please help end the intensive confinement of mother pigs and calves used for veal in New Jersey by urging your state senator to support A.1970/S.1298.
Join the Animal Legal Defense Fund's email list to stay up to date on lawsuits, legislation, and regulations affecting animals.
Sign Up Now

Undercover investigations and whistleblowers have exposed some of the worst aspects of factory farming, but Ag-Gag laws punish people who speak out about cruelty in animal agriculture. Voice your opposition.

Puppy mill operators maximize their profits by producing large numbers of puppies as quickly as possible. As a result, unsanitary conditions, disease, and neglect are rampant. Sign our pledge to boycott puppy mills. Together we can end cruel puppy mills.
Related
Animal Legal Defense Fund files motion for summary judgement with damning evidence against the university

Animal Legal Defense Fund offers reward for information leading to the arrest and conviction

The Animal Legal Defense Fund filed a complaint urging the USDA to investigate and enforce the Animal Welfare Act (AWA) and its implementing regulations to decline to re-issue the exhibitor license of Pennsylvania roadside zoo, Claws 'N' Paws.