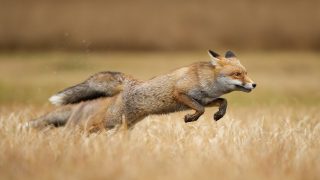 Take Action
Add your voice to the Animal Legal Defense Fund's initiatives to improve the lives and advance the interests of animals through the legal system.
The Animal Legal Defense Fund works at the federal, state and local levels to advance important legislation. We advocate for laws that promote or protect the lives and interests of animals, and we oppose legislation that would be detrimental to animals' well-being.
National Actions

Ask your representative to co-sponsor the Horse Transportation Safety Act.

Urge your federal legislators to support any efforts to shut down cruel mink farms to protect animals and help prevent the next pandemic.

Commercial animal dealer Adorable Stars is required by the Animal Welfare Act to maintain a dealer license issued by the USDA. But Adorable Stars has no such license, and the Animal Legal Defense Fund is urging the USDA to investigate the facility and take urgently needed action to protect cats, kittens, and potential buyers from further harm.

Wild animals sold in commercial wildlife markets endure extreme stress and unsanitary conditions before being slaughtered. Live markets concentrate a diversity of animals into small spaces, packing and stacking them on top of one another, creating a breeding ground for deadly pathogens.
Help animals win the legal protections they so desperately need and deserve, and ensure they have an advocate in courtrooms and legislatures across the country.
Take Action Now
Join the Animal Legal Defense Fund's email list to stay up to date on lawsuits, legislation, and regulations affecting animals.
Sign Up Now

Undercover investigations and whistleblowers have exposed some of the worst aspects of factory farming, but Ag-Gag laws punish people who speak out about cruelty in animal agriculture. Voice your opposition.

Puppy mill operators maximize their profits by producing large numbers of puppies as quickly as possible. As a result, unsanitary conditions, disease, and neglect are rampant. Sign our pledge to boycott puppy mills. Together we can end cruel puppy mills.
Related
An international fight to protect Pablo Escobar's hippos from slaughter results in a U.S. federal court order recognizing animals can be "interested persons"

The USDA fought to keep the numbers hidden from public view, ultimately paying $15,000 in attorneys fees in settlement

Today the Delaware County district court granted a motion for contempt filed by the Animal Legal Defense Fund against Cricket Hollow Zoo and its owners, Pamela and Thomas Sellner, seeking the whereabouts of more than 100 animals who "disappeared" prior to a court-ordered rescue.