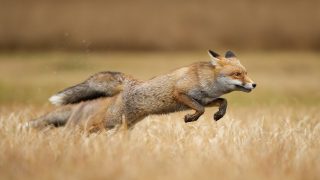 Take Action
Add your voice to the Animal Legal Defense Fund's initiatives to improve the lives and advance the interests of animals through the legal system.
The Animal Legal Defense Fund works at the federal, state and local levels to advance important legislation. We advocate for laws that promote or protect the lives and interests of animals, and we oppose legislation that would be detrimental to animals' well-being.
National Actions
Join the Animal Legal Defense Fund's email list to stay up to date on lawsuits, legislation, and regulations affecting animals.
Sign Up Now

Undercover investigations and whistleblowers have exposed some of the worst aspects of factory farming, but Ag-Gag laws punish people who speak out about cruelty in animal agriculture. Voice your opposition.

Puppy mill operators maximize their profits by producing large numbers of puppies as quickly as possible. As a result, unsanitary conditions, disease, and neglect are rampant. Sign our pledge to boycott puppy mills. Together we can end cruel puppy mills.
Related
The Animal Legal Defense Fund has helped defend California's right to enact the strongest farmed animal protection law in the country

Proposed rule would maintain an unnecessarily complicated and confusing process for children to get access to plant-based milk

Cows were killed in Madison, Brazos, and Robertson Counties, Texas.