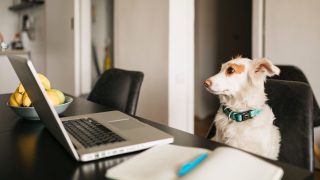 Find Your Elected Officials
Elected officials want to hear from you. This is an easy way to look up your elected officials and their contact information.
Enter your address to find your officials:
Before contacting your elected officials about improving your state's animal protection laws, take a look at these resources developed by the Animal Legal Defense Fund:
Many of the authorities who set the tone and carry out the work of animal abuse criminal prosecutions are elected officials-usually through the county government system. There is benefit to approaching these officials proactively, regardless of what animal cruelty case(s) may or may not be making the news.
Contact them in person or by letter, politely letting them know that, as a voting citizen, you expect and appreciate that animal abuse cases receive thorough investigation and vigorous prosecution. Let them know that the Animal Legal Defense Fund's Criminal Justice Program provides free legal assistance to prosecutors and law enforcement officers who are handling these cases. Try to keep letters to one page, and if you make an appointment to meet with them, please be respectful of their very real time limitations.
Join the Animal Legal Defense Fund's email list to stay up to date on lawsuits, legislation, and regulations affecting animals.
Sign Up Now
Related
Companion, farmed, and wild animals have been lost, injured, or killed during fireworks displays

The California Court of Appeals affirmed a ruling by a lower court recognizing Society for the Prevention of Animal Cruelty (SPCA) organizations' ability to file lawsuits against entities that violate existing animal protection laws.

Reward for information leading to the arrest and conviction of the person or people responsible for illegally shooting and killing a red wolf in Tyrrell County, North Carolina.