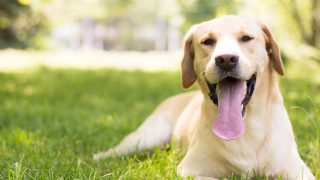 Find Your Elected Officials
Find your legislator's contact information by entering your zip code on Congress.org.
Before contacting your elected officials about improving your state's
animal protection laws, take a look at these resources developed by
the Animal Legal Defense Fund:
Many of the authorities who set the tone and carry out the work of animal abuse criminal prosecutions are elected officials-usually through the county government system. There is benefit to approaching these officials proactively, regardless of what animal cruelty case(s) may or may not be making the news.
Contact them in person or by letter, politely letting them know that, as a voting citizen, you expect and appreciate that animal abuse cases receive thorough investigation and vigorous prosecution. Let them know that the Animal Legal Defense Fund's Criminal Justice Program provides free legal assistance to prosecutors and law enforcement officers who are handling these cases. Try to keep letters to one page, and if you make an appointment to meet with them, please be respectful of their very real time limitations.
Undercover investigations and whistleblowers have exposed some of the worst aspects of factory farming, but Ag-Gag laws punish people who speak out about cruelty in animal agriculture. Voice your opposition.
Take Action
Related
Today the U.S. District Court for the District of Minnesota issued a critical ruling in favor of wolves' legal protection — determining that gray wolves are not excluded from the Endangered Species Act even if they have some detectable dog genes.

The New York City Council is considering Intro 1425, the Carriage Horse Heat Relief Bill. Intro 1425 strengthens protections for carriage horses forced to work in extreme heat. We need your help to ensure this important bill is passed.

On Tuesday, June 4th, the Animal Legal Defense Fund and The Humane Society of the United States hosted their first joint California Humane Lobby Day. Nearly 100 animal advocates gathered in Sacramento to lobby legislators on five animal protection bills.