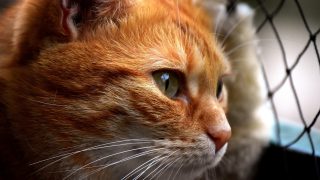 Model Animal Protection Laws Collection
The Animal Legal Defense Fund's Model Animal Protection Laws include definitions of terms, general prohibitions, defenses, pre- and post-conviction procedures, and other provisions.
Whether you are updating the municipal code for a city, running a campaign against a cruel industry practice, or litigating a case against an animal abuser, the Animal Legal Defense Fund's Model Animal Protection Laws Collection are a great reference.
This collection of model laws can serve as a benchmark to measure your local animal protection laws against, or a template to create new ones.
The Model Animal Protection Laws are in the process of being updated.
Related
Animal Legal Defense Fund and American Wild Horse Campaign continue work to ensure wild horses' safety

Three baboons and two macaques removed from Cricket Hollow Zoo are transferred to primate sanctuary, following Animal Legal Defense Fund lawsuit

We've declared it "Stay At Home With Your Dog Day!" (#StayAtHomeWithYourDogDay) and invite you to join us for a friendly photo competition and share photos of your "Office Mutt-Mates" and "Cat Coworkers" working hard (and sometimes hardly working!).