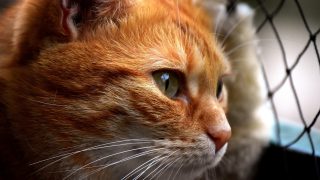 Model Animal Protection Laws Collection
The Animal Legal Defense Fund's Model Animal Protection Laws include definitions of terms, general prohibitions, defenses, pre- and post-conviction procedures, and other provisions.
Whether you are updating the municipal code for a city, running a campaign against a cruel industry practice, or litigating a case against an animal abuser, the Animal Legal Defense Fund's Model Animal Protection Laws Collection are a great reference.
This collection of model laws can serve as a benchmark to measure your local animal protection laws against, or a template to create new ones.
The Model Animal Protection Laws are in the process of being updated.
Related
The Animal Legal Defense Fund filed a lawsuit against the United States Department of Agriculture (USDA) under the Freedom of Information Act (FOIA) over the agency's critical redactions in a contract between the USDA's Wildlife Services program and a Colorado slaughterhouse, outlining plans for slaughtering geese rounded up in parks across Denver.

The Animal Legal Defense Fund released the second in a series of white papers — COVID-19 and Factory Farming —providing policy recommendations to address industrial animal agriculture's role in our heightened risk for zoonotic diseases outbreaks, like COVID-19, and its potential to be the source of the next global pandemic.

These awards celebrate chapters that have shown incredible efforts in advancing animal law and advocating for animals through original projects and initiatives. Animal Legal Defense Fund Student Chapters are a vital part of the growing animal law movement.