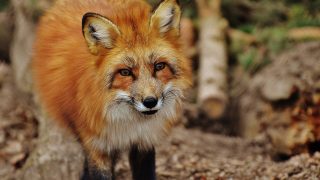 How to Start a Student Chapter at Your Law School
Animal Legal Defense Fund Student Chapters
Does your law school currently have an active Animal Legal Defense Fund­ Student Chapter Law school? If not, start one!
The following materials will help you form an Animal Legal Defense Fund Student Chapter at your law school. Chapters are student organizations that are affiliated with the Animal Legal Defense Fund and share its mission to protect the lives and advance the interests of animals through the legal system. Student Chapters are an instrumental part of a growing national movement towards recognizing the important body of law known as animal law. An Animal Legal Defense Fund Student Chapter can be a powerful forum on campus for education and scholarship aimed at understanding the impact the law has on animals. Student Chapters are in a unique position to advocate for changing laws to better protect animals. The specifics of forming a chapter will vary depending on your school's requirements for student organizations. The below materials will help you navigate this process and understand Animal Legal Defense Fund's requirements. Please contact the Student Programs Attorney with any questions.
Form an Animal Legal Defense Fund Student Chapter now:
Related
This week the Farm Bill was approved by the U.S. House and Senate. The bill includes important provisions that will protect animals, and most importantly, does not contain the King amendment.

This week, a coalition of organizations, led by the Animal Legal Defense Fund, filed a lawsuit challenging a 2016 decision by the U.S. Department of Agriculture (USDA) Farm Service Agency (FSA) to exempt some factory farms from critical environmental laws.

On Monday, Dec. 17, the Ninth Circuit Court of Appeals in San Francisco will hear oral arguments from the Animal Legal Defense Fund in the lawsuit against the USDA for removing tens of thousands of animal welfare records from the agency's website.