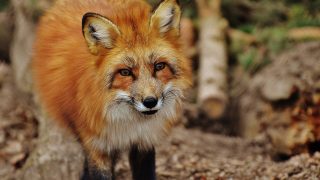 How to Start a Student Chapter at Your Law School
Animal Legal Defense Fund Student Chapters
Does your law school currently have an active Animal Legal Defense Fund­ Student Chapter Law school? If not, start one!
The following materials will help you form an Animal Legal Defense Fund Student Chapter at your law school.
Chapters are student organizations that are affiliated with the Animal Legal Defense Fund and share its mission to protect the lives and advance the interests of animals through the legal system. Student Chapters are an instrumental part of a growing national movement towards recognizing the important body of law known as animal law.
An Animal Legal Defense Fund Student Chapter can be a powerful forum on campus for education and scholarship aimed at understanding the impact the law has on animals. Student Chapters are in a unique position to advocate for changing laws to better protect animals. The specifics of forming a chapter will vary depending on your school's requirements for student organizations.
The below materials will help you navigate this process and understand Animal Legal Defense Fund's requirements. Due to limited resources, we only affiliate with student organizations at US law schools. Please contact the Student Programs Attorney with any questions.
Form an Animal Legal Defense Fund Student Chapter now:
Related
Earlier this summer, the driver of a pig transport truck struck and killed longtime animal advocate Regan Russell. The circumstances regarding her death are not fully known to the public, but top to bottom, the animal agriculture industry is rarely held accountable.

Court dismisses International Fur Trade Federation's complaint in victory for animals

After multiple lawsuits filed and fought by the Animal Legal Defense Fund, the Tiger Truck Stop has finally stopped exhibiting animals and tore down its cages. The Tiger Truck Stop, the infamous gas station in Gross Tete, Louisiana, held Tony — an endangered Siberian-Bengal tiger — from the age of 6-months until his death at the age of 17 in 2017.