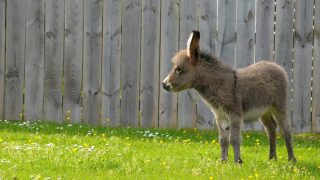 Application to Start a Student Chapter at Your School
Animal Legal Defense Fund Student Chapters
It's easy to start a student chapter at your school. Student chapters are an instrumental part of a growing national movement toward recognizing the important body of law known as animal law. A student chapter can be a powerful forum on campus for education and scholarship aimed at understanding this area of law and the impact it has on animals. Most importantly, student chapters are in a unique position to powerfully advocate for changing laws to better protect animals.
---
Related
Ask your state legislators to support a bill that would restrict the sale, trade, and distribution of ivory and rhino horn in the Massachusetts.

Endangered animals including lions, tigers, and gray wolves suffer in squalid conditions at Special Memories Zoo.

Animal protection coalition asks court to invalidate California Fish and Game Commission regulation for violating the California Environmental Quality Act.