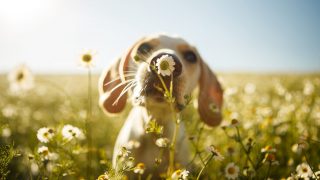 Law Student Member Application
Become a Law Student Member
As a law student member, you'll receive these membership benefits:
Animal Legal Defense Fund's newsletter: The Animals' Advocate
One issue of Animal Law Review(U.S. members only)
Email updates on cases, news, and events
Education and employment opportunities
To join Animal Legal Defense Fund as a student member, complete the Law Student Application below and you'll be directed to a payment form where you can submit your first year's membership dues of $15. If you are an Animal Legal Defense Fund student chapter member, your dues are complimentary, so please skip this step.
For more information, please email alp@aldf.org.
---
Related
Animal Legal Defense Fund and American Wild Horse Campaign continue work to ensure wild horses' safety

Three baboons and two macaques removed from Cricket Hollow Zoo are transferred to primate sanctuary, following Animal Legal Defense Fund lawsuit

We've declared it "Stay At Home With Your Dog Day!" (#StayAtHomeWithYourDogDay) and invite you to join us for a friendly photo competition and share photos of your "Office Mutt-Mates" and "Cat Coworkers" working hard (and sometimes hardly working!).