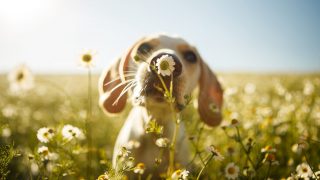 Law Student Member Application
Become a Law Student Member
As a law student member, you'll receive these membership benefits:
Animal Legal Defense Fund's newsletter: The Animals' Advocate
One issue of Animal Law Review(U.S. members only)
Email updates on cases, news, and events
Education and employment opportunities
To join Animal Legal Defense Fund as a student member, complete the Law Student Application below and you'll be directed to a payment form where you can submit your first year's membership dues of $15. If you are an Animal Legal Defense Fund student chapter member, your dues are complimentary, so please skip this step.
For more information, please email alp@aldf.org.
---
Related
Earlier this summer, the driver of a pig transport truck struck and killed longtime animal advocate Regan Russell. The circumstances regarding her death are not fully known to the public, but top to bottom, the animal agriculture industry is rarely held accountable.

Court dismisses International Fur Trade Federation's complaint in victory for animals

After multiple lawsuits filed and fought by the Animal Legal Defense Fund, the Tiger Truck Stop has finally stopped exhibiting animals and tore down its cages. The Tiger Truck Stop, the infamous gas station in Gross Tete, Louisiana, held Tony — an endangered Siberian-Bengal tiger — from the age of 6-months until his death at the age of 17 in 2017.