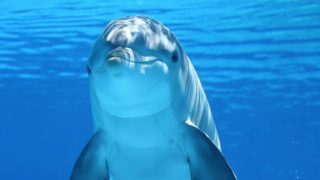 Since 1980, the Animal Legal Defense Fund has been keeping our members and supporters posted on our groundbreaking legal work for animals via our newsletter—first dubbed the Animals' Advocate back in 1989.
If you aren't yet receiving the Animals' Advocate, join now to be th­e first to get updates on all of­ the Animal Legal Defense Fund's work to protect the lives and advance the interests of animals through the legal system. With your membership contribution of $25 or more, you'll get a free subscription to our newsletter. Subscribe today!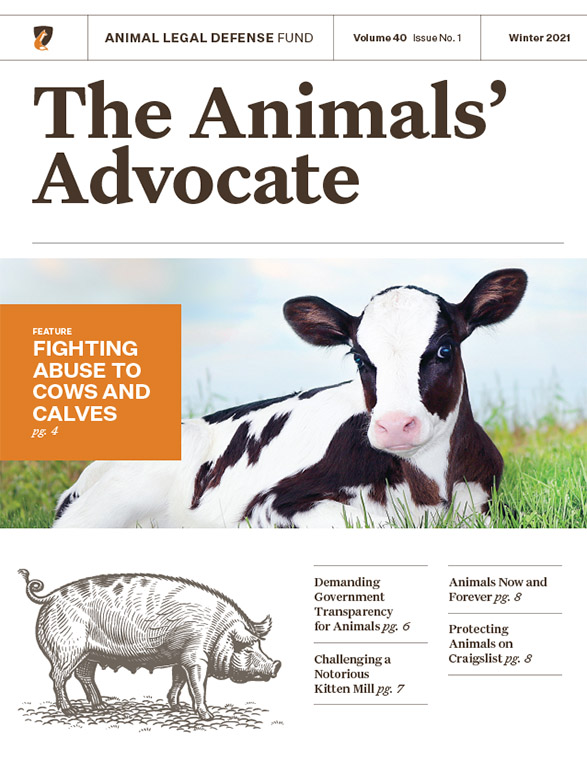 Past Animals' Advocate issues:
Related
The Animal Legal Defense Fund announced the expansion of its Animal Law Course Grant Program to allow accredited law schools to apply for $5,000 grants to fund new introductory and advanced animal law courses, or existing courses that are in danger of being cancelled due to budget cuts.

The United States District Court for the Northern District of California ruled in favor of the Animal Legal Defense Fund and its co-plaintiffs, denying an attempt by the Food and Drug Administration (FDA) to dismiss a lawsuit against the agency.

A Courtroom Animal Advocate Program (CAAP) bill, S.2868/A.4533, which would allow law students and volunteer lawyers to advocate for animal victims in cruelty criminal cases, unanimously passed the New Jersey Senate. The bill is sponsored by Senator Nicholas Scutari and Assemblyman Raj Mukherji and endorsed by the Animal Legal Defense Fund.