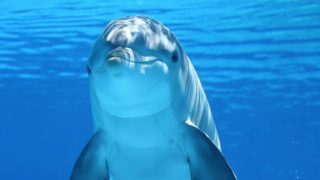 Since 1980, the Animal Legal Defense Fund has been keeping our members and supporters posted on our groundbreaking legal work for animals via our newsletter—first dubbed the Animals' Advocate back in 1989.
If you aren't yet receiving the Animals' Advocate, join now to be th­e first to get updates on all of­ the Animal Legal Defense Fund's work to protect the lives and advance the interests of animals through the legal system. With your membership contribution of $25 or more, you'll get a free subscription to our newsletter. Subscribe today!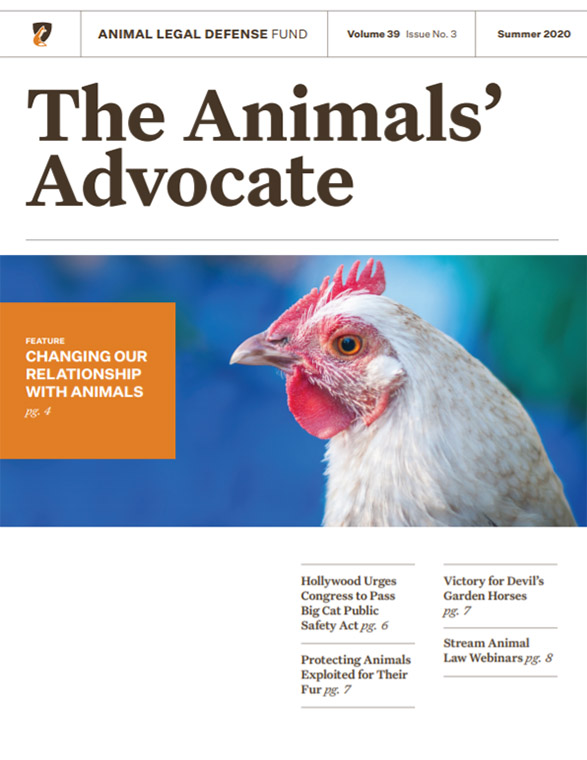 Past Animals' Advocate issues:
Related
The Animal Legal Defense Fund, the nation's preeminent legal advocacy organization for animals, is offering a $5,000 reward for information leading to the arrest and conviction of the person or people responsible for illegally trapping a coyote in Essex County, Massachusetts.

Animal Legal Defense Fund sues Foster Farms for violating California law by using cruel, water-intensive slaughter method during megadrought

A coalition, led by the Animal Legal Defense Fund, filed an emergency petition with the USDA to prevent COVID-19 relief funds, resources, and any other forms of support from facilitating or compensating for the costs of ventilation shutdown or water-based foam "depopulation" — the mass killing of animals on factory farms.