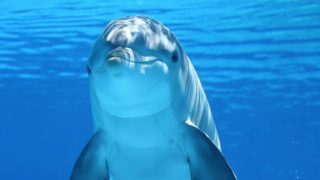 Since 1980, the Animal Legal Defense Fund has been keeping our members and supporters posted on our groundbreaking legal work for animals via our newsletter—first dubbed the Animals' Advocate back in 1989.
If you aren't yet receiving the Animals' Advocate, join now to be th­e first to get updates on all of­ the Animal Legal Defense Fund's work to protect the lives and advance the interests of animals through the legal system. With your membership contribution of $25 or more, you'll get a free subscription to our newsletter. Subscribe today!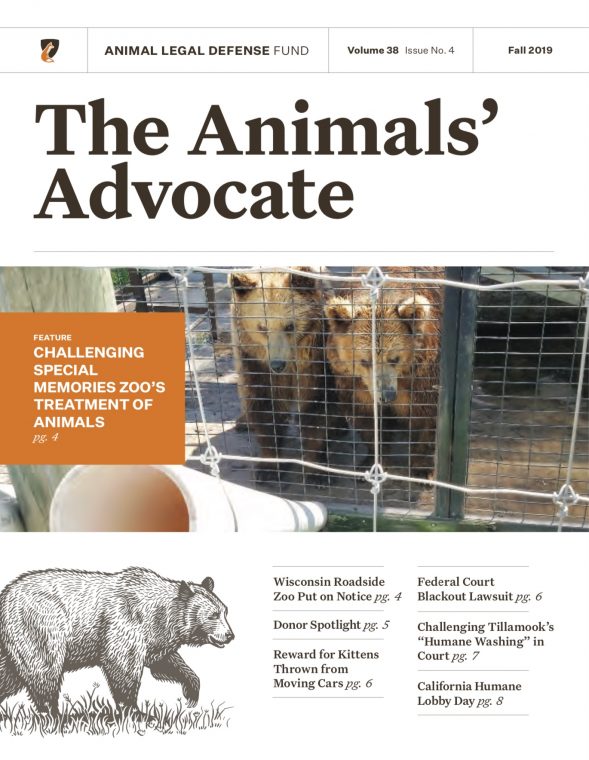 Past Animals' Advocate issues:
Related
The U.S. District Court for the Central District of California dismissed the industry's constitutional challenge in its entirety, and forbade the plaintiffs from trying to renew those claims.

The Animal Legal Defense Fund filed a lawsuit against the U.S. Department of Agriculture (USDA) for issuing a final rule allowing pig slaughterhouses nationwide to police themselves and kill pigs at very high line speeds.

Ask your state legislators to provide an opportunity for dogs and cats used in research to find loving homes once their time in a research laboratory has come to an end by supporting An Act Protecting Research Animals.