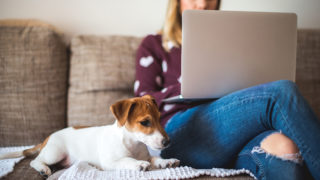 Webinars
Animal Law Academy
The Animal Law Academy webinars are an opportunity to hone your skills and gain both practical and substantive knowledge about important issues currently facing animals in the legal system. Participants will learn from the experts and enjoy an interactive Q&A session. Don't miss the chance to get an in-depth look into what it means to advocate for animals through the legal system.
Animal Law Academy webinars are suitable for anyone interested in animal law, current and future law students, attorneys, legal professionals and animal advocates.
Upcoming Webinars
There are currently no webinars scheduled.
Related
Lawsuit alleges large dairy company misleads consumers by misrepresenting the source of its milk

Animal Legal Defense Fund partners with National Council of Juvenile and Family Court Judges release a Technical Assistance Bulletin exploring "The Link" between animal cruelty and interpersonal violence.

The California Ecosystems Protection Act has continued to move through the California legislature – has passed the California Assembly and several Senate committees. This critical bill would ban the super-toxic rodenticides that are killing wildlife.