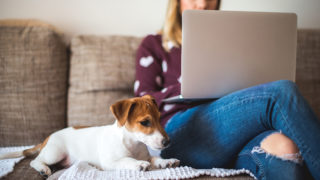 Webinars
Animal Law Academy
The Animal Law Academy webinars are an opportunity to hone your skills and gain both practical and substantive knowledge about important issues currently facing animals in the legal system. Participants will learn from the experts and enjoy an interactive Q&A session. Don't miss the chance to get an in-depth look into what it means to advocate for animals' through the legal system.
Animal Law Academy webinars are suitable for anyone interested in animal law, current and future law students, attorneys, legal professionals and animal advocates.
Upcoming Webinars
POSTPONED
Learn how wild animals are exploited in circuses and traveling shows, and how you can help! The first part of this webinar focuses on the cruelty and safety issues surrounding the use of wild animals in live performances, as well as a round-up of existing state and local laws already prohibiting these inhumane shows. During the second half of the webinar, attendees will learn how to actually pass a local law prohibiting the use of wild animals in circuses in their own city or county. Animal Legal Defense Fund Campaigns Manager Elizabeth Holtz will walk you through the steps to passing a ban, as well as share tips that can be applied to any local legislative campaign.
POSTPONED
Related
The U.S. District Court for the Central District of California dismissed the industry's constitutional challenge in its entirety, and forbade the plaintiffs from trying to renew those claims.

The Animal Legal Defense Fund filed a lawsuit against the U.S. Department of Agriculture (USDA) for issuing a final rule allowing pig slaughterhouses nationwide to police themselves and kill pigs at very high line speeds.

Ask your state legislators to provide an opportunity for dogs and cats used in research to find loving homes once their time in a research laboratory has come to an end by supporting An Act Protecting Research Animals.