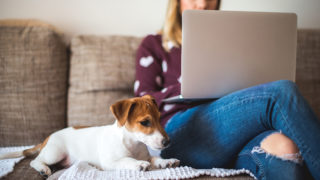 Webinars
Animal Law Academy
The Animal Law Academy webinars are an opportunity to hone your skills and gain both practical and substantive knowledge about important issues currently facing animals in the legal system. Participants will learn from the experts and enjoy an interactive Q&A session. Don't miss the chance to get an in-depth look into what it means to advocate for animals through the legal system.
Animal Law Academy webinars are suitable for anyone interested in animal law, current and future law students, attorneys, legal professionals and animal advocates.
Upcoming Webinars:
Back to School – Monday, September 6, 2018 from 12:00 – 1:30 PST
Join the Animal Legal Defense Fund for a special Back to School webinar with founder and "Mother of Animal Law," Joyce Tischler! During this interactive webinar, Joyce will detail the lives of farmed animals and the laws (or lack thereof) that protect them. Joyce will also discuss ways that law students can get involved to help farmed animals and resources/opportunities provided by the Animal Legal Defense Fund to assist students in doing so.
This webinar is free and open to everyone, but law students are strongly encouraged to attend.
Bring your questions, as a Q&A will follow.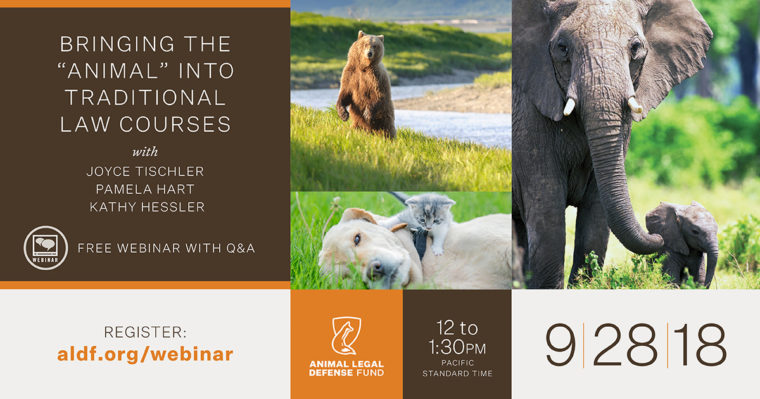 Bringing the "Animal" into Traditional Law Courses – Friday, September 28, 2018 from 12:00 – 1:30 p.m. PT
Join us for a free, interactive webinar to learn how you can easily incorporate animal law into your existing courses. The webinar will be led by the authors of Animal Law — New Perspectives on Teaching Traditional Law, a first-of-its kind casebook unique for its turnkey approach to adding animal law to "traditional" courses. The book adds a fresh perspective on the courses you are already teaching and introduces law students to the relevance of animal issues in a variety of areas including:
Constitutional Law
Contract Law
Criminal Law
Environmental Law
Property Law
Tort Law
Wills and Trusts Law
Law professors are encouraged to attend! The webinar is free, but space is limited.
For more information, please visit aldf.org/casebook.
Related
On April 24, 2018, Governor Larry Hogan signed into law HB 1662, the "No More Puppy-Mill Pups Act of 2018," making Maryland the second state to ban the retail sale of dogs and cats obtained from commercial breeding facilities.

The Lewis & Clark Animal Legal Defense Fund Student Chapter had a busy semester in spring 2018, holding three big events: its annual Animal Law Networking event, the Food Law Symposium, and its MeatOut BBQ.

Reward for information leading to the arrest and conviction of the person or people responsible