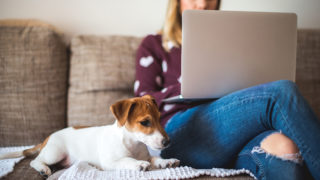 Webinars
Animal Law Academy
The Animal Law Academy webinars are an opportunity to hone your skills and gain both practical and substantive knowledge about important issues currently facing animals in the legal system. Participants will learn from the experts and enjoy an interactive Q&A session. Don't miss the chance to get an in-depth look into what it means to advocate for animals' through the legal system.
Animal Law Academy webinars are suitable for anyone interested in animal law, current and future law students, attorneys, legal professionals and animal advocates.
Upcoming Webinars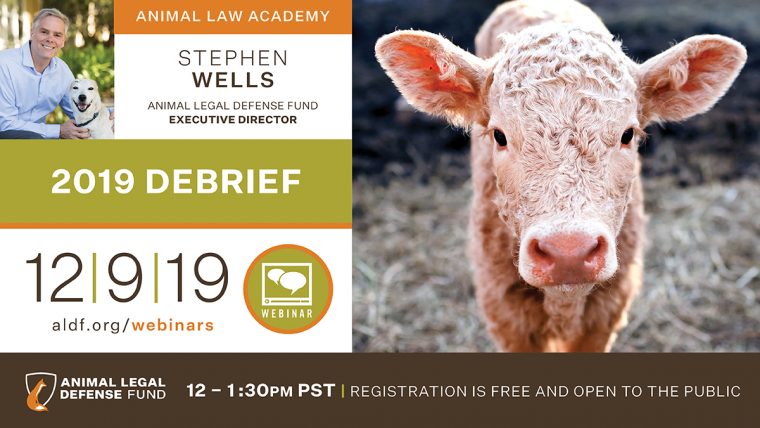 As 2019 comes to an end, we're looking back at our biggest legal victories for animals over the last year and looking ahead at what's to come in 2020. Join Stephen Wells, executive director of the Animal Legal Defense Fund, as he shares stories behind this year's biggest victories. In 2019 the Animal Legal Defense Fund set precedents to help captive animals using the Endangered Species Act, played an important role in passing new laws that will help protect animals in the future and took on factory farming's egregious abuses and practices, just to name a few! A brief Q&A will follow.
Related
Animal Legal Defense Fund seeks to hold California Equine Retirement Foundation responsible for mistreatment of horses

Public interest coalition cheers major victory in lawsuit to strike down law designed to quash undercover investigations

Animal Legal Defense Fund wins lawsuit against Iowa roadside zoo, owners prohibited from obtaining or owning animals