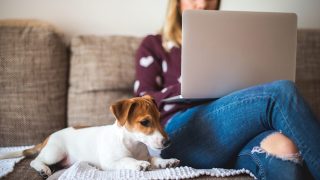 Webinars
Animal Law Academy
The Animal Law Academy webinars are an opportunity to hone your skills and gain both practical and substantive knowledge about important issues currently facing animals in the legal system. Participants will learn from the experts and enjoy an interactive Q&A session. Don't miss the chance to get an in-depth look into what it means to advocate for animals' through the legal system.
Animal Law Academy webinars are suitable for anyone interested in animal law, current and future law students, attorneys, legal professionals and animal advocates.
Upcoming webinars

Learn how to fight back against the cruel fur industry by passing a fur ban in your community! Led by Animal Legal Defense Fund Campaigns Manager Elizabeth Holtz, this webinar will walk you through the mechanics of fur production, the policy issues, including animal cruelty, environmental impacts, and public health, and more.

This year has been busy for the Animal Legal Defense Fund! Join Stephen Wells, Executive Director, and Kathleen Schatzmann, Senior Legislative Affairs Manager, as they discuss current cases and projects, plus what's planned for the rest of the year, with special focus on the Legislative Affairs Program.

Join Animal Legal Defense Fund Senior Staff Attorneys Jamie Contreras and David B. Rosengard as they discuss how the legal system treats animal sentience and how a trilogy of Oregon cases recognizing animal sentience points towards a new framework for animals within the law.
Past webinars
Related
As the Animal Legal Defense Fund combats dogfighting by working with state officials to create stronger laws and more effective penalties for those who engage in this crime, we're also hard at work to ensure the best possible outcomes for dogfighting victims.

The Animal Legal Defense Fund, the nation's preeminent legal advocacy organization for animals, and Humane Rescue Alliance (HRA) are offering a $10,000 reward for information leading to the arrest and conviction of the person or people responsible for the abandonment and stabbing of a senior-aged dog named Ladybell on July 12, 2020.

Earlier this summer, the driver of a pig transport truck struck and killed longtime animal advocate Regan Russell. The circumstances regarding her death are not fully known to the public, but top to bottom, the animal agriculture industry is rarely held accountable.