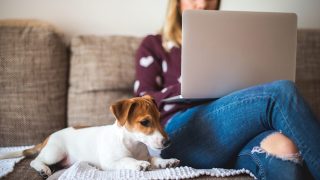 Webinars
Animal Law Academy
The Animal Law Academy webinars are an opportunity to hone your skills and gain both practical and substantive knowledge about important issues currently facing animals in the legal system. Participants will learn from the experts and enjoy an interactive Q&A session. Don't miss the chance to get an in-depth look into what it means to advocate for animals' through the legal system.
Animal Law Academy webinars are suitable for anyone interested in animal law, current and future law students, attorneys, legal professionals and animal advocates.
Upcoming webinars

Wednesday, December 14, 2022 at 12:00 p.m. PT / 3:00 p.m. ET
In this free webinar, you will learn how the Animal Legal Defense Fund has used the Freedom of Information Act and Public Record Requests to gain information about relationships between local governments and Wildlife Services.
Past webinars

Join Strategic Legislative Affairs Manager Alicia Prygoski for a discussion about the legislative progress we've made for animals this year.

Animal Legal Defense Fund Staff Attorney Christine Ball-Blakely provides background on factory farming and biogas impacts, and focuses on the government programs making it profitable to produce biogas, specifically California's Low Fuel Standard.

Senior Staff Attorney Amanda Howell provides background and context for the U.S. Supreme Court hearing on October 11, 2022 and ultimate decision in National Pork Producers Council v. Ross.

Join Senior Legislative Affairs Manager Stephanie Harris for an update on our 2022 legislative work thus far, as well as ways you can directly impact the legislative process.

Join Legislative Affairs Manager Jennifer Hauge for an update on our 2022 legislative work thus far, as well as ways you can directly impact the legislative process.

Join Animal Law Program Director, Stacey Gordon Sterling, for an interactive discussion on chapter leadership, elections, succession planning, and upcoming opportunities.

Learn about the exciting legislative agenda for 2022 at the state and federal level for animals.

Join ALDF for a special live conversation on curricular and career planning!
Related
Factory farm gas production subsidizes corporations that have a long history of profiting from pollution at the public's expense

The bill helps end the rampant abuse of tigers and other big cats in captivity by banning private possession

Animal Legal Defense Fund petition for rulemaking spurs reporting improvements: Forms will be revised to ensure AWA licensees maintain complete records of all animal deaths.