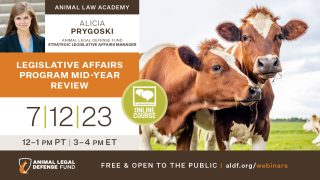 Legislative Affairs Program Mid-Year Review
Wednesday, July 12, 2023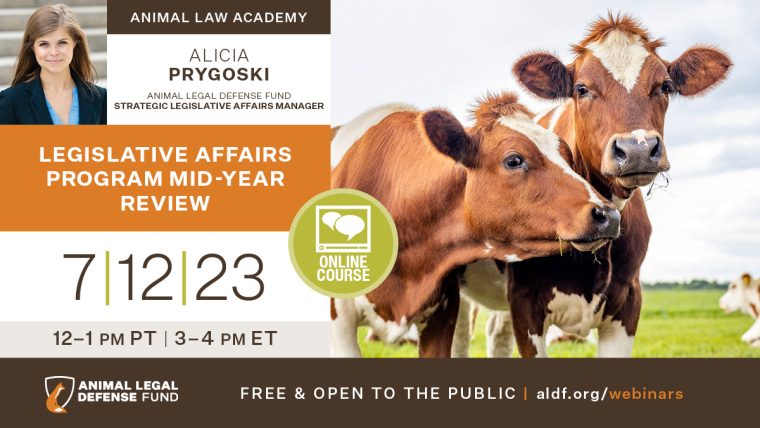 Join Strategic Legislative Affairs Manager, Alicia Prygoski, for a discussion about the legislative progress we've made for animals during the first half of this year.
This webinar will be presented live on Wednesday, July 12, 2023. Register for the free webinar.
Join the Animal Legal Defense Fund's email list to stay up to date on lawsuits, legislation, and regulations affecting animals.
Sign Up Now
Related
The Animal Legal Defense Fund has helped defend California's right to enact the strongest farmed animal protection law in the country

Proposed rule would maintain an unnecessarily complicated and confusing process for children to get access to plant-based milk

Cows were killed in Madison, Brazos, and Robertson Counties, Texas.