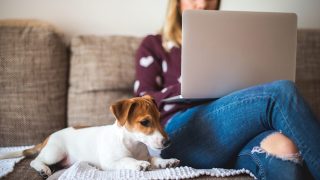 Webinars
Animal Law Academy
The Animal Law Academy webinars are an opportunity to hone your skills and gain both practical and substantive knowledge about important issues currently facing animals in the legal system. Participants will learn from the experts and enjoy an interactive Q&A session. Don't miss the chance to get an in-depth look into what it means to advocate for animals' through the legal system.
Animal Law Academy webinars are suitable for anyone interested in animal law, current and future law students, attorneys, legal professionals and animal advocates.
Upcoming webinars

Problematic regulations regarding fiduciary duty make it difficult to factor animal and environmental protection in tax-privileged pension planning under ERISA. Join Benjamin Cregger, Lewis & Clark Law School, as they provide a closer look at recent regulatory changes, which are potentially problematic for human and nonhuman animals.
Past webinars

Join Animal Legal Defense Fund Senior Staff Attorneys Jamie Contreras and David B. Rosengard as they discuss how the legal system treats animal sentience and how a trilogy of Oregon cases recognizing animal sentience points towards a new framework for animals within the law.

This year has been busy for the Animal Legal Defense Fund! Join Stephen Wells, Executive Director, and Kathleen Schatzmann, Senior Legislative Affairs Manager, as they discuss current cases and projects, plus what's planned for the rest of the year, with special focus on the Legislative Affairs Program.

Learn how to fight back against the cruel fur industry by passing a fur ban in your community! Led by Animal Legal Defense Fund Campaigns Manager Elizabeth Holtz, this webinar will walk you through the mechanics of fur production, the policy issues, including animal cruelty, environmental impacts, and public health, and more.

Although animals are property under the law, they are property unlike any other. In the context of criminal law, animals can be the victims of crime entitled to certain statutory protections. In this webinar, Senior Staff Attorneys David Rosengard and Jamie Contreras will discuss animals' status in the context of criminal law.

With global outbreaks of zoonotic disease, like COVID-19, on the rise, it is imperative that we simultaneously mobilize to limit the staggering impact of the current pandemic and take action to mitigate our heightened risk from the next.

In this free webinar, Blackfish director Gabriela Cowperthwaite will be joined by a panel of experts to explore the issue of big cat ownership — and the industry that exploits them for profit. Panelists include Animal Legal Defense Fund Staff Attorney Daniel Waltz, and other experts.

Like other violent crimes, animal cruelty offenses are often tied to underlying mental health issues. In order to rehabilitate offenders and protect future victims, those underlying issues must be addressed. Unfortunately, this crucial sentencing component is often overlooked by legislators and courts.

Farmed animals are exploited at alarming rates, with over nine billion farmed land animals slaughtered in the U.S. every year. Join Senior Staff Attorney Cristina Stella as she provides attendees with an inside look at how legal advocacy and grassroots advocacy work together to create positive change on behalf of farmed animals.
Related
Animal protection advocate and actress Kim Basinger sent a letter to Craigslist CEO Jim Buckmaster with an urgent request the company end all animal posts on its platform.

The Animal Legal Defense Fund files amicus brief in divorce case concerning custody and visitation of companion animals

The court's decision ensures Special Memories Zoo is permanently closed following Animal Legal Defense Fund lawsuit