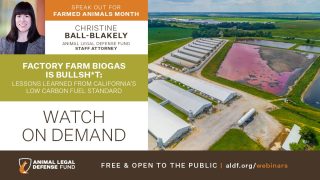 Factory Farm Biogas Is Bullsh*t: Lessons Learned from California's Low Fuel Standard
Released 10/17/22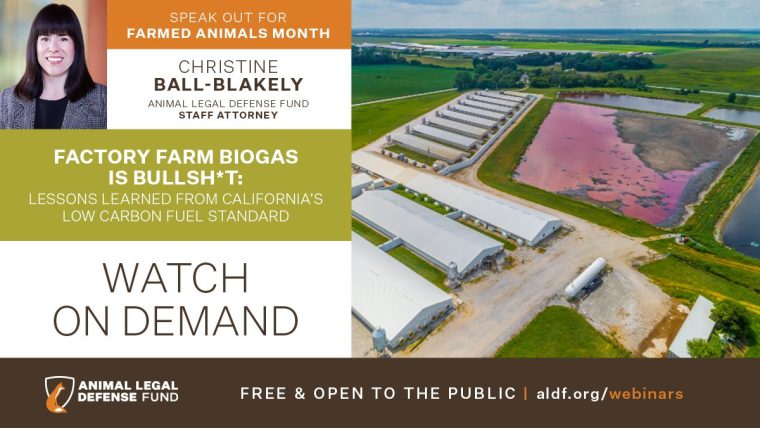 Animal Legal Defense Fund Staff Attorney Christine Ball-Blakely provides background on factory farming and biogas impacts, and focuses on the government programs making it profitable to produce biogas, specifically California's Low Fuel Standard.
This webinar was released on October 17, 2022. Watch it now!
Resources
Join the Animal Legal Defense Fund's email list to stay up to date on lawsuits, legislation, and regulations affecting animals.
Sign Up Now
Related
The Animal Legal Defense Fund has helped defend California's right to enact the strongest farmed animal protection law in the country