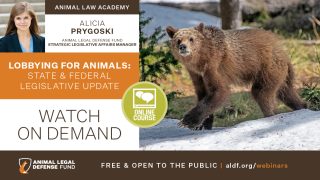 Lobbying for Animals: State & Federal Legislative Update
Presented 12/6/22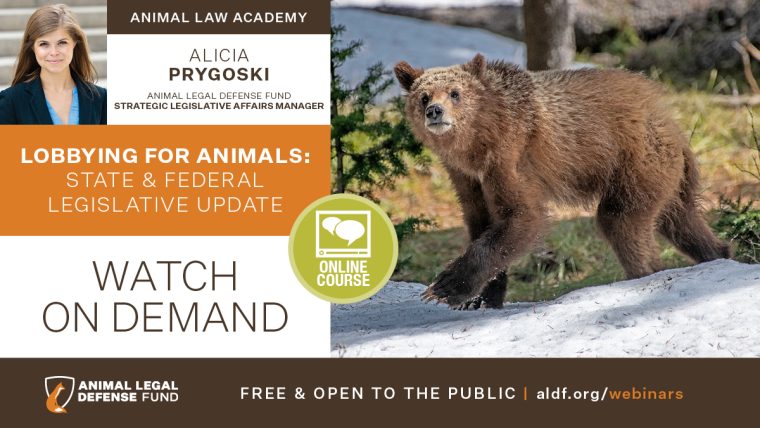 Join Strategic Legislative Affairs Manager Alicia Prygoski for Lobbying for Animals: State & Federal Legislative Update, a discussion about the legislative progress we've made for animals this year. Learn about the bills we've worked to pass in 2022 to protect farmed animals, wildlife, companion animals, and more – and what we anticipate working on in state capitols and at the federal level as we approach the new year. We'll also explore how you can directly impact the legislative process to make a difference for animals. A brief Q&A will follow the presentation.
This webinar was recorded on December 6, 2022.
Resources
Join the Animal Legal Defense Fund's email list to stay up to date on lawsuits, legislation, and regulations affecting animals.
Sign Up Now
Related
The Animal Legal Defense Fund has helped defend California's right to enact the strongest farmed animal protection law in the country

Proposed rule would maintain an unnecessarily complicated and confusing process for children to get access to plant-based milk

Cows were killed in Madison, Brazos, and Robertson Counties, Texas.