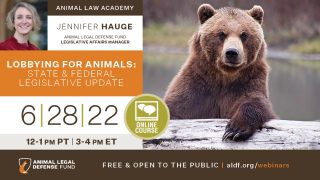 Lobbying for Animals: State & Federal Legislative Update
Tuesday, June 28, 2022, 12:00 PT/3:00 pm ET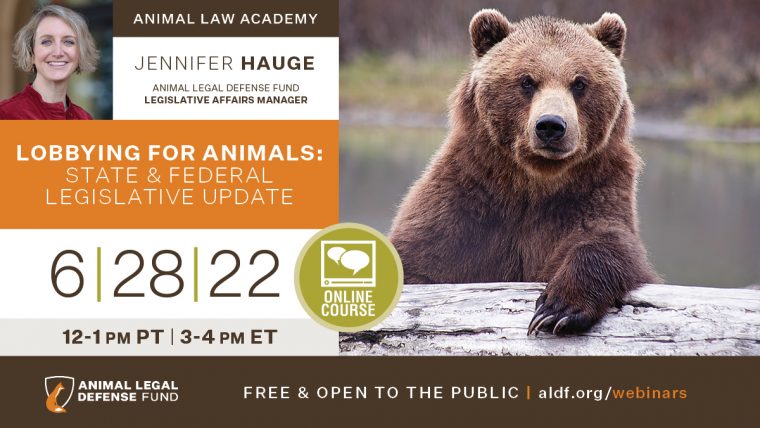 Join Animal Legal Defense Fund Legislative Affairs Manager Jennifer Hauge for Lobbying for Animals: State & Legislative Update. This webinar will update viewers on our 2022 work thus far to advance animal protection through lawmaking, as well as explore ways you can directly impact the legislative process to make a difference for animals. A brief Q&A will follow. English closed caption subtitles will be available.
Join us Tuesday, June 28, 2022 at 12:00 PT/3:00 pm ET.
Join the Animal Legal Defense Fund's email list to stay up to date on lawsuits, legislation, and regulations affecting animals.
Sign Up Now
Related
Reward for information leading to the arrest and conviction of the person or people responsible for illegally shooting and killing a red wolf in Tyrrell County, North Carolina.

Animal Legal Defense Fund files motion for summary judgement with damning evidence against the university

Animal Legal Defense Fund offers reward for information leading to the arrest and conviction