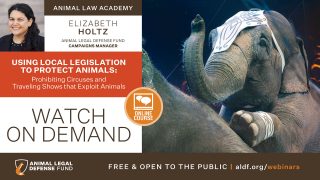 Using Local Legislation to Protect Animals: Prohibiting Circuses and Traveling Shows that Exploit Animals
Presented 4/30/20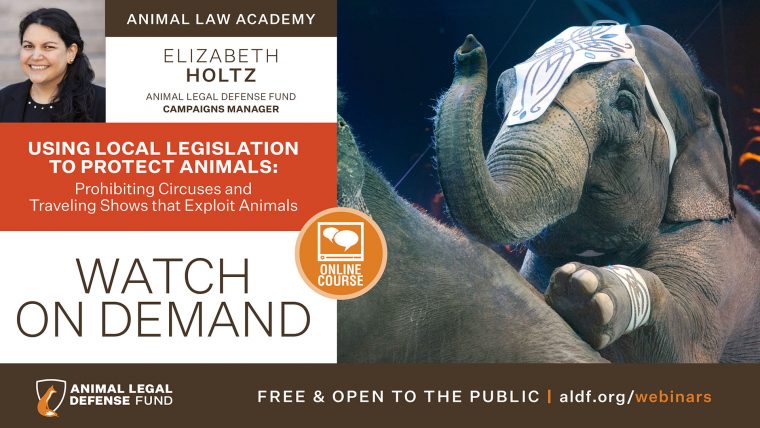 Learn how wild animals are exploited in circuses and traveling shows, and how you can help! The first part of this webinar focuses on the cruelty and safety issues surrounding the use of wild animals in live performances, as well as a round-up of existing state and local laws already prohibiting these inhumane shows. During the second half of the webinar, attendees will learn how to actually pass a local law prohibiting the use of wild animals in circuses in their own city or county. Animal Legal Defense Fund Campaigns Manager Elizabeth Holtz will walk you through the steps to passing a ban, as well as share tips that can be applied to any local legislative campaign.
This webinar was prerecorded. Watch now!
Resources
Related
Bill aims to help end the rampant abuse of tigers and other big cats in captivity by banning private possession

The court's decision ensures Special Memories Zoo is permanently closed following Animal Legal Defense Fund lawsuit

For decades, Fischbacher, with his business partner Roy Horn, ran an infamous Las Vegas show that forced white tigers and lions to perform tricks in front of large audiences.