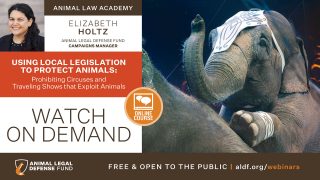 Using Local Legislation to Protect Animals: Prohibiting Circuses and Traveling Shows that Exploit Animals
Presented 4/30/20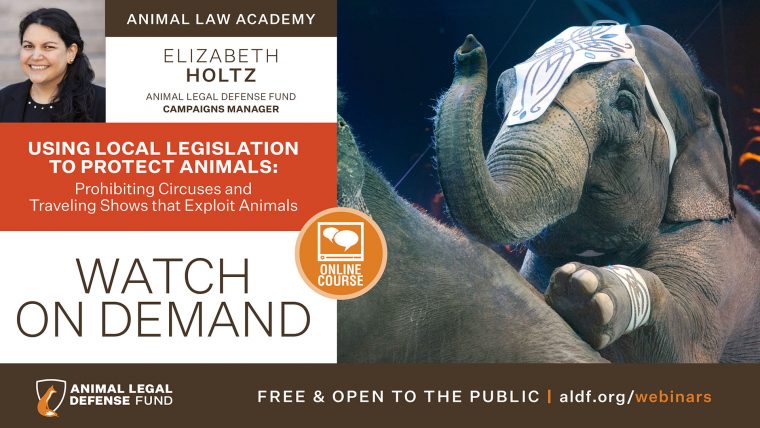 Learn how wild animals are exploited in circuses and traveling shows, and how you can help! The first part of this webinar focuses on the cruelty and safety issues surrounding the use of wild animals in live performances, as well as a round-up of existing state and local laws already prohibiting these inhumane shows. During the second half of the webinar, attendees will learn how to actually pass a local law prohibiting the use of wild animals in circuses in their own city or county.
Animal Legal Defense Fund Campaigns Manager Elizabeth Holtz will walk you through the steps to passing a ban, as well as share tips that can be applied to any local legislative campaign.
This webinar was pre-recorded. Watch it now!
Resources
Related
The bill helps end the rampant abuse of tigers and other big cats in captivity by banning private possession

Graphic images of wound are posted on Tik-Tok by an employee of Gator Park — a facility owned and operated by Jason Clay.

The lawsuit alleges federally endangered and threatened animals such as the tigers, lions, and ring-tailed lemurs are receiving inadequate care at Tiger Creek