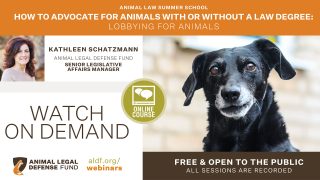 How to Advocate for Animals With or Without a Law Degree: Lobbying for Animals
Presented 6/17/20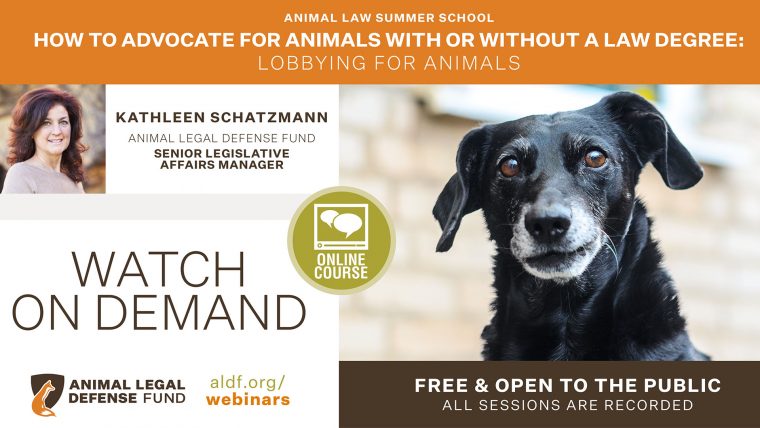 Even without a law degree, you can advocate for animals in the legal system! Join Senior Legislative Affairs Manager Kathleen Schatzmann as she walks attendees through their roles as advocates in the building and running of a campaign using puppy mills as an example topic.
This webinar was prerecorded. Watch now!
Resources
Join the Animal Legal Defense Fund's email list to stay up to date on lawsuits, legislation, and regulations affecting animals.
Sign Up Now
Related
The Animal Legal Defense Fund announced that a settlement agreement has been reached with the Animal Kingdom pet store in a high-profile lawsuit over a puppy laundering scheme to unlawfully circumvent the California "retail pet sale ban" — a law that bans the sale of dogs from commercial breeders, commonly called puppy mills.

This week, the Superior Court of California in Solano County found the owner of California Carolina Dogs, a puppy mill located in Vallejo, liable for violating the Polanco-Lockyer Pet Breeder Warranty Act following a lawsuit filed by the Animal Legal Defense Fund on behalf of Caru SPCA.

As shelter-in-place orders are given across the nation, there is a growing concern that family violence will be on the rise.