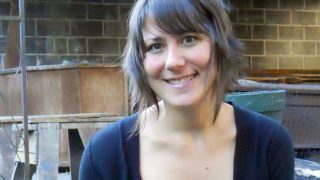 As Senior Policy Program Manager in the Animal Legal Defense Fund's Animal Law Program, Nicole is responsible for the production of written content for diverse audiences and stakeholders that advances the strategic goals, campaigns, and policy positions of the organization. Among other educational materials and resources, Nicole created and produces Animal Law Update, an article series covering legal and policy news in the developing field of animal law. One of her focus areas is animals' evolving legal status and how it intersects with social norms and culture. Nicole previously managed and oversaw the rapid expansion of the Animal Legal Defense Fund's student chapter program.
Before joining the Animal Legal Defense Fund, Nicole completed her PhD in sociology with a focus on animal studies, critical theory, social movements, and culture. While in grad school, she developed and taught the University of Georgia's first undergraduate Animals and Society course. Nicole has published and spoken on a wide range of topics including animals' legal and cultural status, companion animal disability, secondary trauma and animal advocacy, critical animal education, animals in film, grief and companion animal loss, and the socio-cultural dynamics of becoming an animal rights activist.
Her recent publications include the journal article, "Chattel or Child: The Liminal Status of Companion Animals in Society and Law," and book chapters, "Reframing Companion Animal Disability Using the Social Model: Removing Barriers and Facilitating Care" and "You're My Sanctuary: Grief, Vulnerability, and Unexpected Secondary Losses for Animal Advocates Mourning a Companion Animal." She is also the author of the blog Alec's Story (alec-story. com).
Nicole lives in Portland, Oregon, with her best friend Teagan, a little one-eyed German shepherd with a big heart. Outside work, Nicole enjoys music, hiking, road trips, discovering dog-friendly breweries, and learning about dog cognition and behavior to become a better caregiver.