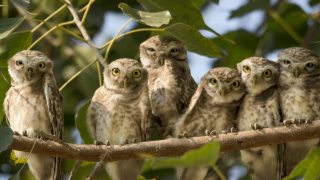 The Animal Legal Defense Fund's Animal Law Academy provides articles, educational webinars, and CLEs covering both substantive and practical topics in animal law written and presented by experts in the field. These are a convenient way to learn more about the rapidly developing field of animal law while staying up-to-date on the latest news.
Webinars
Our webinars are an opportunity to learn about important issues currently facing animals in the legal system and are suitable for anyone interested in animal law, current and future law students, attorneys, legal professionals and animal advocates.

In this webinar Senior Staff Attorney David Rosengard and Campaigns Manager Elizabeth Holtz will discuss common provisions in animal control ordinances, including humane caregiving, tethering, and vehicle rescue (sometimes called "hot car" laws).
Animal Law Update
The Animal Law Update is a series highlighting legal and policy developments in the rapidly emerging field of animal law.

The global "rights of nature" movement — which seeks to secure legal rights, including standing, for features of the environment like rivers, forests, and ecosystems — continues to advance with two significant developments in North America.

In October 2020, the Madras High Court in India resolved an "ownership" dispute involving an elephant named Lalitha using the "best interests" standard used in child custody cases.
Staff Scholarship
The Animal Legal Defense Fund's staff have published articles about various topics in animal law in a variety of publications.

By Stacey Gordon Sterling, Animal Law Program Director

by Daniel Waltz, Senior Staff Attorney
Related
Download this list of Animal Legal Defense Fund publications ti find out more about animal law.

The $25,000 scholarship is available to a second-year law student at the University, and includes a clerkship with the nonprofit