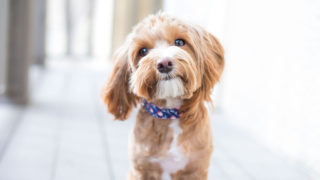 The Animal Legal Defense Fund's Animal Law Academy provides educational webinars and CLEs covering both substantive and practical topics in animal law presented by experts in the field. These opportunities are an interactive and convenient way to learn more about the rapidly developing field of animal law while staying up-to-date on the latest news.
The Animal Law Academy webinars are an opportunity to hone your skills and gain both practical and substantive knowledge about important issues currently facing animals in the legal system.
Watch a Webinar
Related
Stay tuned for information about the 2019 Student Convention.

Animal Legal Defense Fund Publications Animal Law — New Perspectives on Teaching Traditional Law is a first-of-its kind casebook that uses a turnkey approach to incorporating animal law into existing "traditional" law courses. The book adds…

Today, a coalition of public interest groups, led by the Animal Legal Defense Fund, filed a lawsuit challenging the constitutionality of Iowa's new Ag-Gag law — a law that is substantively similar to an Iowa law struck down by the same federal court.