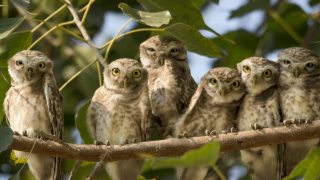 The Animal Legal Defense Fund's Animal Law Academy provides articles, educational webinars, and CLEs covering both substantive and practical topics in animal law written and presented by experts in the field. These are a convenient way to learn more about the rapidly developing field of animal law while staying up-to-date on the latest news.
Webinars
Our webinars are an opportunity to learn about important issues currently facing animals in the legal system and are suitable for anyone interested in animal law, current and future law students, attorneys, legal professionals and animal advocates.
Animal Law Update
The Animal Law Update is a series highlighting legal and policy developments in the rapidly emerging field of animal law.
Staff Scholarship
The Animal Legal Defense Fund's staff have published articles about various topics in animal law in a variety of publications.
Advancement of Animal Law Scholarships
Advancement of Animal Law Scholarships are available to law student members of our student chapters and are awarded based upon demonstrated commitment to the Animal Legal Defense Fund's mission.
Related
Download this list of Animal Legal Defense Fund publications ti find out more about animal law.

Companion, farmed, and wild animals have been lost, injured, or killed during fireworks displays

The California Court of Appeals affirmed a ruling by a lower court recognizing Society for the Prevention of Animal Cruelty (SPCA) organizations' ability to file lawsuits against entities that violate existing animal protection laws.