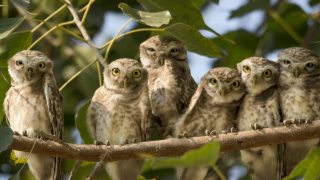 The Animal Legal Defense Fund's Animal Law Academy provides articles, educational webinars, and CLEs covering both substantive and practical topics in animal law written and presented by experts in the field. These are a convenient way to learn more about the rapidly developing field of animal law while staying up-to-date on the latest news.
Webinars
Our webinars are an opportunity to learn about important issues currently facing animals in the legal system and are suitable for anyone interested in animal law, current and future law students, attorneys, legal professionals and animal advocates.

Lora Dunn, Director of the Animal Legal Defense Fund Criminal Justice Program, teaches participants how to navigate the legal landscape of animal cruelty prosecutions, from crime scene to courtroom.

This session will be led by Professor Alan Chen, University of Denver Sturm College of Law, and co-counsel on the Animal Legal Defense Fund's pending cases against Ag-Gag laws in Utah and Idaho.
Animal Law Update
The Animal Law Update is a series highlighting legal and policy developments in the rapidly emerging field of animal law.

California Governor Gavin Newsom has signed two bills intended to reduce the killing of adoptable companion animals in the state.

The Islamabad High Court has held that animals have natural rights and are entitled to protection under the Pakistani constitution. The case before the court was threefold, involving an elephant held in solitary confinement at a zoo, a rescued bear who had been forced to "dance" and perform tricks, and the killing of stray dogs.
Staff Scholarship
The Animal Legal Defense Fund's staff have published articles about various topics in animal law in a variety of publications.

By Stacey Gordon Sterling, Animal Law Program Director

by Daniel Waltz, Senior Staff Attorney
Related
The fourth annual Animal Legal Defense Fund Student Convention will take place online October 17 - 18, 2020.

Download this list of Animal Legal Defense Fund publications ti find out more about animal law.

Today, the Animal Legal Defense Fund and Rise for Animals filed a lawsuit against the United States Department of Agriculture (USDA) under the Freedom of Information Act (FOIA) for the agency's failure to respond to a request for public records related to the inconsistent inspection process of nonhuman primate research facilities.