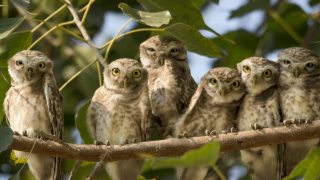 The Animal Legal Defense Fund's Animal Law Academy provides articles, educational webinars, and CLEs covering both substantive and practical topics in animal law written and presented by experts in the field. These are a convenient way to learn more about the rapidly developing field of animal law while staying up-to-date on the latest news.
Webinars
Our webinars are an opportunity to learn about important issues currently facing animals in the legal system and are suitable for anyone interested in animal law, current and future law students, attorneys, legal professionals and animal advocates.

Animal Legal Defense Fund Senior Legislative Affairs Manager Kathleen Schatzmann and Seton Hall Law School Student Chapter member Alice Huang will share specific actions that law students and Animal Legal Defense Fund Student Chapters can take to significantly impact Courtroom Animal Advocate Program bills. A brief Q/A to follow.

In this presentation, Lu Shegay, Lewis & Clark Law School, will discuss how certain countries treat sharks within their legal frameworks, as well as analyze the international instruments that can help improve protections for sharks. A brief Q&A to follow.
Animal Law Update
The Animal Law Update is a series highlighting legal and policy developments in the rapidly emerging field of animal law.

As part of a broad package of animal protection measures, France has banned the farming of mink for their fur, captivity of dolphins and orcas in marine parks, and the use of wild animals in traveling circuses. Also included are new standards to improve the well-being of some species of animals held in zoos.

On November 13, 2020, the Czech Parliament approved a ban on the use of cages to confine hens used for their eggs or for breeding. Following final approval by President Miloš Zemanh, the new law will become effective in 2027 after a 7-year phase-in period and affect approximately 4.5 million hens per year.
Staff Scholarship
The Animal Legal Defense Fund's staff have published articles about various topics in animal law in a variety of publications.

By Stacey Gordon Sterling, Animal Law Program Director

by Daniel Waltz, Senior Staff Attorney
Related
Download this list of Animal Legal Defense Fund publications ti find out more about animal law.

Animal protection advocate and actress Kim Basinger sent a letter to Craigslist CEO Jim Buckmaster with an urgent request the company end all animal posts on its platform.