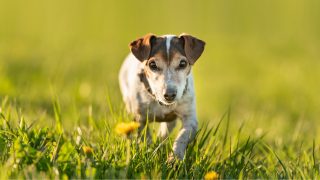 The Animal Legal Defense Fund's Animal Law Update is a series highlighting legal and policy developments in the rapidly emerging field of animal law.

In January 2022, the Constitutional Court of Ecuador issued a landmark ruling that individual wild animals are subjects of legal rights under Ecuador's "rights of nature" constitutional provision. The case involved a woolly monkey who was taken from the wild as a baby and kept unlawfully in a private home for 18 years.
Related
The Animal Legal Defense Fund has helped defend California's right to enact the strongest farmed animal protection law in the country

Proposed rule would maintain an unnecessarily complicated and confusing process for children to get access to plant-based milk

Cows were killed in Madison, Brazos, and Robertson Counties, Texas.