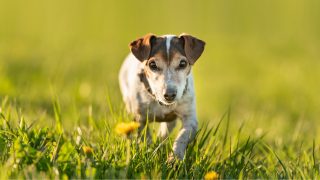 The Animal Legal Defense Fund's Animal Law Update is a series highlighting legal and policy developments in the rapidly emerging field of animal law.

In a pioneering ruling issued in October 2021, a Madrid court awarded joint custody of a dog, explicitly recognizing the emotional bond between the plaintiff and the animal.
Related
Companion, farmed, and wild animals have been lost, injured, or killed during fireworks displays

The California Court of Appeals affirmed a ruling by a lower court recognizing Society for the Prevention of Animal Cruelty (SPCA) organizations' ability to file lawsuits against entities that violate existing animal protection laws.

Reward for information leading to the arrest and conviction of the person or people responsible for illegally shooting and killing a red wolf in Tyrrell County, North Carolina.