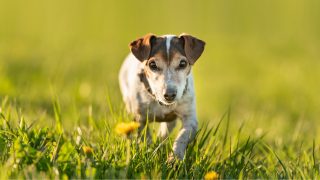 The Animal Legal Defense Fund's Animal Law Update is a series highlighting legal and policy developments in the rapidly emerging field of animal law.

In the months following a groundbreaking decision from the Islamabad High Court in Pakistan that animals have legal and natural rights, Chief Justice Athar Minallah issued three subsequent orders, each affirming the court's original ruling and expressing continued interest in the animals' well-being.
Related
The United States District Court for the Northern District of California ruled in favor of the Animal Legal Defense Fund and its co-plaintiffs, denying an attempt by the Food and Drug Administration (FDA) to dismiss a lawsuit against the agency.

A Courtroom Animal Advocate Program (CAAP) bill, S.2868/A.4533, which would allow law students and volunteer lawyers to advocate for animal victims in cruelty criminal cases, unanimously passed the New Jersey Senate. The bill is sponsored by Senator Nicholas Scutari and Assemblyman Raj Mukherji and endorsed by the Animal Legal Defense Fund.

The Animal Legal Defense Fund, the nation's preeminent legal advocacy organization for animals, has released the 15th annual year-end U.S. Animal Protection Laws Rankings Report (2020), ranking the animal protection laws of all 50 states.