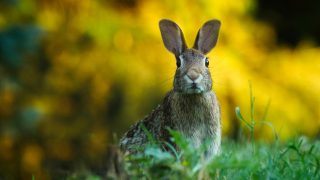 2021 Advancement of Animal Law Scholarship Recipients
The Animal Legal Defense Fund Advancement of Animal Law Scholarships are awarded to law student members of our student chapters based upon demonstrated commitment to the Animal Legal Defense Fund's mission, "to advance the interests and protect the lives of animals through the legal system." Recipients are actively involved with their Animal Legal Defense Fund Student Chapter while in law school and show promise in the field after graduation.
Anna Obek – University of Oregon School of Law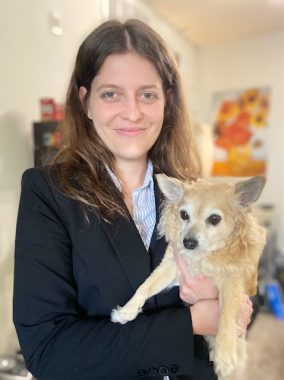 Anna Obek is a second-year student at the University of Oregon, School of Law. Anna began her animal rights and welfare work as a volunteer and later employee at the Austin Humane Society while an undergraduate at the University of Texas at Austin.
While in law school, Anna was an extern with the Texas Humane Legislative Network, Animal Outlook, and Animal Law Reform South Africa. This upcoming summer and fall, she will serve as a law clerk for the Animal Legal Defense Fund's Criminal Justice Program, and as a judicial extern at the U.S. District Court, District of Oregon, respectively.
This past fall, Anna re-activated the Oregon Law Student Chapter and serves as its president. Her focus with the chapter includes recruiting members, engaging the Oregon law school community on animal law issues, and working to reinstate an animal law course.
In her spare time, she volunteers at Austin Pets Alive!
Catherine Awasthi – Florida State University College of Law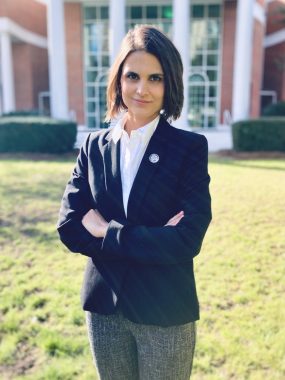 Catherine is entering her third year of law school at Florida State University College of Law where she will serve as pro bono director for the Student Animal Legal Defense Fund Chapter. She is also vice president of the FSU Law Moot Court Team and a member of the Environmental Law Society. Additionally, Catherine works as a legislative intern for the Florida Press Association and volunteers pro bono for Pets Ad Litem in Tallahassee, Florida.
As chapter president, Catherine has devoted time and effort to maintain an active chapter, despite the impacts of the pandemic over the past year. She worked closely with her vice president, who created an outline to launch an advanced Animal Law, Legislation, Litigation, and Policy class at FSU College of Law. Catherine then served as Teaching Assistant, while also enrolling in the class of ten students who were dedicated to learning practical skills to advance animal wellbeing. She organized speakers via Zoom during October's Speak Out for Farmed Animals Week as well as for National Justice For Animals Week in February. Catherine organized an "animals in legislation" discussion to educate students on how best to lobby for local animal legislation in a virtual setting. She also worked with Pets Ad Litem and the Animal Legal Defense Fund to complete 50 pro bono hours on a case pending in Florida Circuit Court involving a cat breeder accused of selling sick and dying kittens. In addition, she helped carry out a pet food and supplies drive where law students donated more than 250lbs of dog and cat food to the county's humane society.
Currently, Catherine is also pursuing a joint master's degree program in Aquatic Environmental Science. She has found a passion in advocating for coral, an often-overlooked animal currently facing global threats. Catherine co-authorized an article on the legal landscape of protecting Florida's coral, co-taught the research during a Florida Bar CLE, and presented the research during the Animal Legal Defense Fund's first Law Student Speaker Series. Prior to attending law school, Catherine was a television reporter, where she covered issues such as toxic algae and marine pollution harming animals along the coast. She organized beach cleanups with her local Surfrider chapter to help address the pollution. In the end, these issues prompted her decision to earn a degree that could help her advance the legal system to better protect the environment and animals together.
Catherine will serve as a litigation program law clerk for the Animal Legal Defense Fund during summer of 2021. She is excited to continue to spread awareness about animal wellbeing and plans to mentor the chapter in the future.
Learn more about Catherine Awasthi.
Josie Moberg – Lewis & Clark Law School

Josie (she/they) is a rising 3L at Lewis & Clark Law School. During her time in law school, she has taken a variety of animal law courses and worked as a Source-Checker for the Animal Law Review. She is currently a project coordinator for the Northwest Environmental Defense Center's Food and Agriculture group as well, where she leads fellow students in animal-friendly pro-bono legal projects- including public comments to state agencies against Clean Water Act permits for new proposed Confined Animal Feeding Operations (CAFOs). This past year, Josie held the public relations chair position in her school's Animal Legal Defense Fund Student Chapter and is excited to take on a leadership role as the co-director of the group starting in fall 2021. Recently, she was also lucky to have the Environmental Law Review offer to publish a paper that she wrote on CAFO air emissions in their upcoming volume. Last summer she worked as a law clerk for the Center for Sustainable Economy, doing research with the Stand Up to Factory Farm's Oregon Mega-Dairy Ban project, and she is extremely honored to begin working as a clerk with the Animal Legal Defense Fund's Legislative Affairs Program this summer.
Josie began her work as an advocate for animals over a decade ago when she adopted a vegan lifestyle. She has since been involved in advancing animal protection through a variety of activism, volunteer work, and employment. In her undergraduate studies, she founded and was president of her college's animal rights club and worked for the Humane League as a campus organizer. She also conducted scientific research as a fellow with both the National Science Foundation and Keck Science Center, studying climate change's impact on oyster populations and oil mining's impact on threatened lizard species. Since graduating from college, she has helped organize the Official Animal Rights March in Portland, volunteered with the Compassionate (Fur Free) PDX Team, attended annual Animal Liberation and Animal Law Conferences, and volunteered at several sanctuaries including Out to Pasture Sanctuary. She also taught several animal rights and veganism/food justice middle school courses through Portland's Schools Uniting Neighborhoods program and created pollinator habitat educational activities for youth with the East Multnomah Soil & Water Conservation District.
Josie is passionate about advocating for animals and believes that the Animal Legal Defense Fund does crucial and impactful work in leading the movement. She is excited to continue her involvement with the Lewis & Clark Student Chapter for years to come.
Learn more about Josie Moberg.
Kelly Shanahan – University of Nebraska College of Law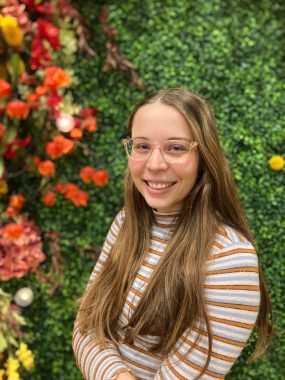 Kelly Shanahan is a rising 2L at the University of Nebraska College of Law. This past year she served as vice president to her school's Student Animal Legal Defense Fund Chapter, and she plans to run as president for the next school year. Kelly became interested in animal law after working during undergrad for the University of Minnesota's raptor center as a wildlife educator and naturalist. After working with birds protected by the Migratory Bird Treaty Act, Endangered Species Act, and the Bald and Golden Eagle Protection Act, she became passionate about wildlife conservation and environmental protection. Eventually, Kelly graduated with her B.A. in Political Science and a minor in Wildlife Care and Handling. Kelly chose to attend Nebraska Law with the intent of focusing on regional environmental legal issues.
At Nebraska Law, Kelly will be working towards an individualized program of concentrated study in environmental law. She will also be interning with the Earth Law Center for Summer 2021 and interning with the Animal Welfare Institute for their farmed animal program in Fall 2021.
After graduating from law school, Kelly intends to serve in an advisory role to the Nebraska Law Student Chapter. After graduation, she hopes to attend Lewis & Clark to obtain her LL.M in Animal Law so that she may both work in the field as an animal law litigator and teach animal law courses at whatever law school she ends up near. Lastly, Kelly is looking forward to being able to adopt a rescue dog when she graduates.
Learn more about Kelly Shanahan.
Mallory Lizana – Florida State University College of Law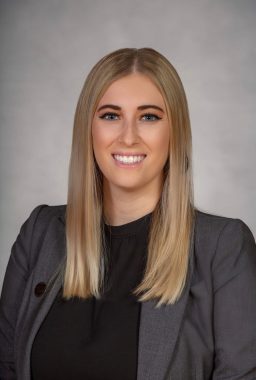 Mallory Lizana is a rising 3L at Florida State University College of Law. She currently serves as the vice president of her law school's Animal Legal Defense Fund Student Chapter, and will stay on the board as the education chair for 2021-2022. Mallory is also a member of the Animal Law Section of the Florida Bar and Pets Ad Litem, a Tallahassee based non-profit charity group.
During her time with the chapter, Mallory has successfully helped to host an array of meetings and events including participating in the Animal Legal Defense Fund's National Justice for Animals Week, organizing a pet food and supplies drive for the local humane society, and hosting the annual Juris Dogtorate graduation ceremony.
Mallory just completed a clerkship with the Animal Legal Defense Fund's Pro Bono Program. There, she performed legal research and writing for a variety of animal law subjects. This past summer, Mallory started the second ever animal law course at her law school, called Animal Law, Litigation, Legislation and Policy. The course was a 3 hour skills-training course involving hands-on work with projects ranging from drafting our own legislation, to arguing in mock animal law trials. She hopes to work with her school's administration to expand this course over the coming years.
This year, Mallory will receive her first publication in the Animal Law Section of the Florida Bar Newsletter: The Paw Review. Her article is titled "COVID-19: The Harsh Impact on Farm Animals," which discusses the effects of the pandemic on factory farms. She is currently working on her second publication for this newsletter, which will cover a legislative report containing information on animal-related bills introduced in Florida's last legislative session.
Mallory looks forward to being a mentor after graduation and helping both with her school's chapter and any chapters near her depending where she ends up working. She wants to spend her career and life advocating for animals, their legal rights, and their deserved protections.
Learn more about Mallory Lizana.
Kyla Dayton – Lewis & Clark Law School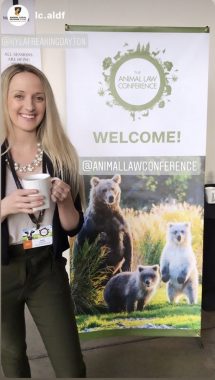 Kyla Dayton is entering her fourth year of law school in the part-time program at Lewis & Clark Law School. Prior to transferring to Lewis & Clark, Kyla reactivated and served as president of the La Verne College of Law Student Animal Legal Defense Fund chapter during her 1L year. Since transferring to Lewis & Clark, Kyla has served as a faithful member of L&C's student chapter and served as a volunteer at the 2019 Animal Law Conference in Portland, Oregon.
Kyla is completing her tenure as a co-managing editor of Lewis & Clark Animal Law Review. Prior to joining the board of Animal Law Review, Kyla served as a source checker for the journal. Kyla will continue her fourth year in law school involved in both the student chapter and the Animal Law Review.
Prior to law school, Kyla was actively involved in her community as a volunteer rescue partner at Long Beach Animal Care Services and as a volunteer at Miller Children's Hospital. She also participated in weekly pig vigils at Farmer John's Slaughterhouse in Vernon, California with the Animal Alliance Network.
While in law school, Kyla has had the wonderful opportunity to work as a legal intern with the Animal Welfare Institute in the Animals and Family Violence program. After her 2L year, Kyla clerked with the Animal Legal Defense Fund's Criminal Justice Program. During her 3L year, Kyla had the unique opportunity to become a student attorney with the Animal Law Litigation Clinic at Lewis & Clark where she received first-hand experience in litigation. She will continue her work with the clinic full-time over the summer and hopes to gain as much experience in litigation as possible.
Kyla is passionate about pursuing a career in animal law litigation after graduation and hopes to one day argue in front of the Supreme Court of the United States. Until then, Kyla wants to continue advocating for animals and spoiling her two senior rescue chihuahuas, Gary and Heidegger.
Jordan Law – Chapman E. Fowler School of Law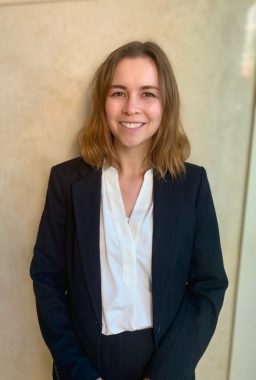 Jordan Law is entering her third year of law school at Chapman Dale E. Fowler School of Law. She is the founder and current president of Chapman's Animal Legal Defense Fund Student Chapter. She has also served as the secretary for the Environmental Law Society, as well as the marketing chair and volunteer chair for the Public Interest Law Foundation.
Jordan has worked with local foster organizations as both a foster, transport volunteer, and a foster liaison. Jordan has also previously worked at the Public Law Center, the Inclusive Education Project, and is currently working in the criminal record expungement division of Higbee and Associates.
Related
The gift of more than $1 million will fund the program over the next four years

This action is for U.S. residents only.

The victory follows the passage of a factory farming law and efforts to curtail the construction of new mega dairies in the state