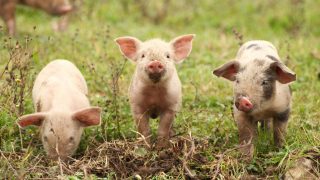 Spotlight: Mallory Lizana
Mallory Lizana is a 2021 recipient of the Animal Legal Defense Fund's Advancement in Animal Law Scholarship.
Mallory Lizana is a 2021 recipient of the Animal Legal Defense Fund's Advancement in Animal Law Scholarship. This award honors students who demonstrate a commitment to the Animal Legal Defense Fund's mission: "to advance the interests and protect the lives of animals through the legal system." Recipients are actively involved in their Animal Legal Defense Fund Student Chapter while in law school and show promise in the field after graduation.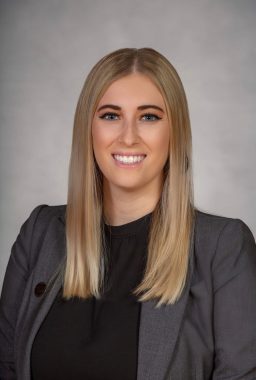 Mallory Lizana is a rising 3L at Florida State University College of Law. She currently serves as the vice president of her law school's Animal Legal Defense Fund Student Chapter, and will stay on the board as the education chair for 2021-2022. Mallory is also a member of the Animal Law Section of the Florida Bar and Pets Ad Litem, a Tallahassee based non-profit charity group.
What Animal Legal Defense Fund student chapter activities are you proudest of and why?
I have two events I am proudest to have helped host over these last two years with my student chapter. The first was this past Spring, where we held a pet food and supplies drive which raised over 200 pounds of pet food, tons of toys and more for our local Humane Society. Knowing I have helped to make a difference for animals in my own community, close to home, means the world to me. The second event was actually a meeting we held during Justice for Farmed Animals Week in Fall of 2020 where we were able to get an ALDF representative come and speak to our students about the impact of COVID-19 on factory farms, which I was currently writing a paper about that has since been approved for publication in the Animal Law Section of the Florida Bar's next newsletter. Factory farms have been forgotten about and pushed out of minds in the midst of COVID-19, so getting to help bring awareness to not only students at my school, but lawyers all over the state of Florida makes me very proud.
Any other noteworthy experience?
I have many noteworthy experiences that have taken place during my time with student animal legal defense fund, but I have to say my favorite was a kitten cuddle booth at our annual SBA carnival my 1L year. Talk about a great way to fall in love with your chapter!
What is an animal law related goal of yours for the upcoming academic year?
During this next school year I hope to complete more animal law related publications for newsletters in the state of Florida. I plan on performing pro bono work with Pets Ad Litem, a local non-profit charity group founded by a mentor and professor of mine, that helps to provide what is ultimately a legal voice for animals in our community.
What are your plans/goals for post-graduation?
My post-graduate plans involve becoming a public defender somewhere in Central Florida while my husband attends law school. No matter what, I hope to continue to consistently perform pro bono work and be an ally for ALDF, Pets Ad Litem, and other animal organizations in my community. I want to spend my career, no matter where I end up, educating and encouraging others about the importance of animal law and animal rights. I also look forward to serving as a student chapter mentor!
What is one piece of advice that you would like to pass on to other Animal Legal Defense Fund student chapter leaders?
The best piece of advice I could give other student chapter leaders is to branch out to your communities. If you have not worked with local groups yet, chances are they would be more than excited to hear from you. That collaboration helps to put your chapter and members on the map, and introduces new individuals to animal law that may have otherwise not been exposed to it!
Learn more about the other 2021 Advancement in Animal Law Scholarship winners.
Recent News
Contact your state senator to support California's cat declawing ban, AB 2606. California could become the next state to the painful surgical procedure in which all or part of the last bone in a cat's toes are amputated.

The California Court of Appeals affirmed a ruling by a lower court recognizing Society for the Prevention of Animal Cruelty (SPCA) organizations' ability to file lawsuits against entities that violate existing animal protection laws.

Reward for information leading to the arrest and conviction of the person or people responsible for illegally shooting and killing a red wolf in Tyrrell County, North Carolina.
Help animals win the legal protections they so desperately need and deserve, and ensure they have an advocate in courtrooms and legislatures across the country.
Take Action Now