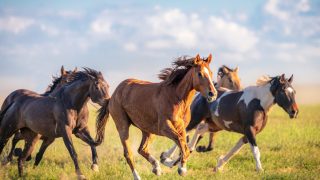 National Justice for Animals Week
February 19-25, 2023
The Animal Legal Defense Fund's National Justice for Animals Week is an annual event dedicated to raising public awareness around crimes committed against animals. This includes learning what criminal cruelty is under the law, and how we can all work to build stronger laws, prevent criminal cruelty, hold abusers accountable, and vindicate the interests of animal cruelty victims.
Each year's event features suggested actions and a representative — an animal whose experience with the justice system helps illustrate the law's power to do more for animals. The annual week of awareness is capped off with the announcement of America's Top Animal Defenders — the list of prosecutors, judges, law enforcement officials, animal rescuers, lawmakers, animal legal advocates, and others who champion the cause of animal crime victims.
Check out the NJFAW Project Kit, designed for student chapters to help with planning and ideas!
Animal Representative
Leo the dog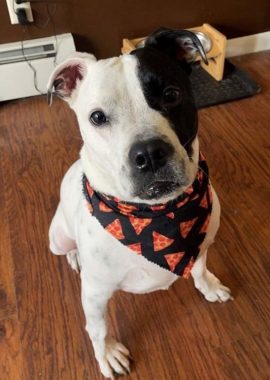 Leo the dog is the representative for this year's National Justice for Animals Week.
Emaciated and starving, Leo was seized by a Connecticut animal control officer who responded to a report of suspected cruelty. The state's Courtroom Animal Advocate Program (CAAP) law allowed Leo's interests to be represented in court by a volunteer legal advocate. As a result, he was released from custody, enabling him to be adopted into a loving home.
Read the full story about Leo the dog and previous years' representatives.
Take Action
Here are actions you can take to raise awareness about animal crime victims.
Familiarize yourself with your state animal protection laws.
Have a plan: identify which agencies in your community are responsible for responding to criminal animal cruelty — and know how to report to them if you witness a crime against an animal.
Sign up for Action Alerts so you can take action on national and local animal issues.
Don't just read the news—make it! Write a letter to the editor about an issue involving animals in your area.
Connect with the Animal Legal Defense Fund onFacebook,Instagram and Twitter. Share this page with #NJFAW, #Justice4animals and #aldf!
Join the Animal Legal Defense Fund Student Chapter at your law school. Chapters are encouraged to host events to raise awareness about criminal justice issues in animal law. Please see the list of suggested events and projects below.
Suggested Events & Projects for Student Chapters
Hold a virtual film screening through Netflix Party, TwoSeven for other streaming services, or another online connection tool and host an online discussion via Zoom afterward.
Host a guest speaker online. Boost event attendance by hosting the event in collaboration with other student groups.
Apply for a project grant to support your event or serve plant-based food at in-person events (or virtual events through restaurant gift cards given to attendees).
If you live in New York, New Jersey, or Florida, help us pass Courtroom Animal Advocate Program laws! These laws allow advocates – supervised law students or volunteer lawyers – to advocate for animal victims in criminal cruelty cases. Volunteers appear in court and assist the judge by drafting briefs, conducting research, gathering information from veterinarians, animal control officers, and law enforcement officials, and making recommendations on behalf of the animal victim's interests. If you are interested in getting involved, please reach out to our Legislative Affairs Program at legislation@aldf.org.
If you live in Connecticut or Maine, host a student chapter event on how qualified law students can represent animal victims in court as Courtroom Animal Advocates.
Watch an Animal Law Academy webinar and host a discussion afterwards with your chapter. Find discussion questions at the links below.
Find more project ideas in our Student Chapter Program Guides on Wild Animals in the Law and Organizing for Animals in the Digital Age (if your school is remote).
Suggested Speaker Topics
From US v. 53 Pitbulls to Desmond and Franky's Laws: growing options for attorneys and law students to give voice to the needs of animal crime victims in court.
Ag-Gag legislation, which criminalizes whistleblowing of egregious animal cruelty on factory farms.
Criminal anti-cruelty laws: an overview of the laws in your state, exciting legislative developments, and how statutory carve-outs complicate protecting certain animals, like farmed animals and wildlife, from cruelty.
The connection between domestic violence and animal cruelty.
Vindicating Victims, Preventing Cruelty, and Doing Justice: a panel of perspectives on animal crimes in the justice system.
Animals at the Intersection of Criminal and Constitutional Law: searches, seizures, and religious freedom.
Actions
Stand up and be heard. Animal cruelty is a serious crime. Animal abusers are five times more likely to hurt other people. Strong sentences for abusers protect people and animals alike. Robust cruelty laws keep our communities safer for everyone.

Take Action

Since 1979, the Animal Legal Defense Fund has led the charge to win animals the legal protection they so desperately need—and deserve. Your generous gift will assure that we can continue to take on cases that advance the interests of animals.

Donate

Every day, animals are abused and killed. Their abusers frequently do not face any consequences – it's still extremely common for animal cruelty to go unpunished. Without you, animals have no voice. Sign the petition.

Take Action