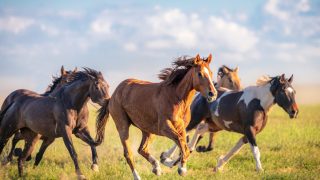 National Justice for Animals Week
February 20-26, 2022
The Animal Legal Defense Fund's National Justice for Animals Week is an annual event dedicated to raising public awareness around crimes committed against animals. This includes learning what criminal cruelty is under the law, and how we can all work to build stronger laws, prevent criminal cruelty, hold abusers accountable, and vindicate the interests of animal cruelty victims.
Each year's event features suggested actions and a representative – an animal whose experience with the justice system helps illustrate the law's power to do more for animals. The annual week of awareness is capped off with the announcement of America's Top Animal Defenders – the list of prosecutors, judges, law enforcement officials, animal rescuers, lawmakers, animal legal advocates, and others who champion the cause of animal crime victims.
Kickoff Event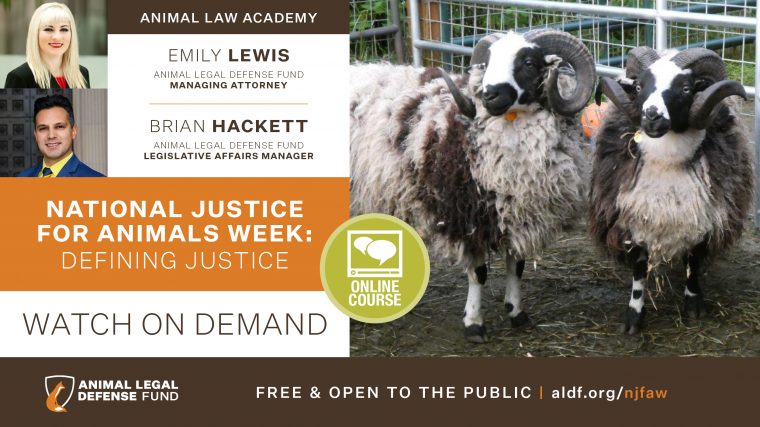 Join Managing Attorney, Emily Lewis, and Legislative Affairs Manager, Brian Hackett, as they detail what justice means for animal victims during our annual National Justice for Animals Week.
Sam the Ram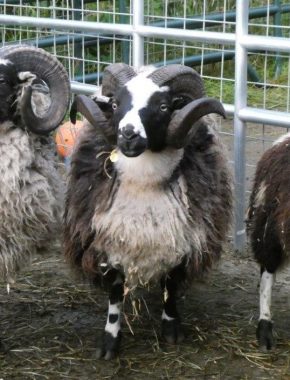 Sam the ram is the representative for the this year's National Justice for Animals Week.
When a nonprofit animal rescue organization in rural Washington state learned of a large-scale neglect case, they leapt into action to bring the animals to safety.
Dozens of animals were lawfully seized by authorities and placed with the rescue as part of a criminal investigation — from sheep like Samuel to cats, cows, chickens, and more.
The sudden arrival of so many animals — many of whom had complex medical needs — flooded the rescue with additional costs for veterinary care, food, and other expenses. Some needed surgery; others arrived with untreated illnesses and infections. Many were emaciated. The Animal Legal Defense Fund provided grant funding that helped cover the cost of caring for these neglect victims.
Samuel was one of the animals in most extreme need. Malnourished prior to his rescue, Samuel was able to reach a healthy weight through proper care, nutritious food, and treatment for parasites.
Read the full story about Sam the ram and previous years' representatives.
Take Action
Here are actions you can take to raise awareness about animal crime victims.
Familiarize yourself with your state animal protection laws.
Have a plan: identify which agencies in your community are responsible for responding to criminal animal cruelty — and know how to report to them if you witness a crime against an animal.
Sign up for Action Alerts so you can take action on national and local animal issues.
Don't just read the news—make it! Write a letter to the editor about an issue involving animals in your area.
Connect with the Animal Legal Defense Fund onFacebook,Instagram and Twitter. Share this page with #NJFAW, #Justice4animals and #aldf!
Join the Animal Legal Defense Fund Student Chapter at your law school. Chapters are encouraged to host events to raise awareness about criminal justice issues in animal law. Please see the list of suggested events and projects below.
Suggested Events & Projects for Student Chapters
Hold a virtual film screening through Netflix Party, TwoSeven for other streaming services, or another online connection tool and host an online discussion via Zoom afterward.
Host a guest speaker online. Boost event attendance by hosting the event in collaboration with other student groups.
Apply for a project grant to support your event or serve plant-based food at in-person events (or virtual events through restaurant gift cards given to attendees).
If you live in New York, New Jersey, or Florida, help us pass Courtroom Animal Advocate Program laws! These laws allow advocates – supervised law students or volunteer lawyers – to advocate for animal victims in criminal cruelty cases. Volunteers appear in court and assist the judge by drafting briefs, conducting research, gathering information from veterinarians, animal control officers, and law enforcement officials, and making recommendations on behalf of the animal victim's interests. If you are interested in getting involved, please reach out to our Legislative Affairs Program at legislation@aldf.org.
If you live in Connecticut or Maine, host a student chapter event on how qualified law students can represent animal victims in court as Courtroom Animal Advocates.
Watch an Animal Law Academy webinar and host a discussion afterwards with your chapter. Find discussion questions at the links below.
Find more project ideas in our Student Chapter Program Guides on Wild Animals in the Law and Organizing for Animals in the Digital Age (if your school is remote).
Suggested Speaker Topics
From US v. 53 Pitbulls to Desmond and Franky's Laws: growing options for attorneys and law students to give voice to the needs of animal crime victims in court.
Ag-Gag legislation, which criminalizes whistleblowing of egregious animal cruelty on factory farms.
Criminal anti-cruelty laws: an overview of the laws in your state, exciting legislative developments, and how statutory carve-outs complicate protecting certain animals, like farmed animals and wildlife, from cruelty.
The connection between domestic violence and animal cruelty.
Vindicating Victims, Preventing Cruelty, and Doing Justice: a panel of perspectives on animal crimes in the justice system.
Animals at the Intersection of Criminal and Constitutional Law: searches, seizures, and religious freedom.
Actions
Stand up and be heard. Animal cruelty is a serious crime. Animal abusers are five times more likely to hurt other people. Strong sentences for abusers protect people and animals alike. Robust cruelty laws keep our communities safer for everyone.

Take Action

Since 1979, the Animal Legal Defense Fund has led the charge to win animals the legal protection they so desperately need—and deserve. Your generous gift will assure that we can continue to take on cases that advance the interests of animals.

Donate

Every day, animals are abused and killed. Their abusers frequently do not face any consequences – it's still extremely common for animal cruelty to go unpunished. Without you, animals have no voice. Sign the petition.

Take Action
Animal Defenders
America's Top 2022
Stephanie Kendrick of Honolulu, HI
Stephanie Kendrick has been the public policy advocate at the Hawaiian Humane Society for five years following a successful career as a newspaper journalist. She has embraced the transition from unbiased observer to that of advocate, strategist, and relentless promoter of a mission unabashedly close to her heart. In 2021, Stephanie created a comprehensive state legislative campaign resulting in the passage of three significant animal protection bills; a ban on animal sex abuse, restrictions on dog tethering, and a bill to provide liability protection for veterinarians while requiring them to report suspected animal cruelty. All three bills became law in the summer of 2021. There is still much room for improvement in Hawaii's animal laws and Stephanie is committed to building on this progress.

Susan Norris of Urbana, IL
Susan Norris, DVM is a 2015 graduate from the College of Veterinary Medicine at the University of Illinois. She is working toward her Master's in Veterinary Forensics at the University of Florida. She's employed primarily as a general practitioner at Good Friends Animal Hospital in Urbana, but also as the county veterinarian in Champaign County.  Her passion is shelter medicine with a focus on helping abused and neglected animals. She believes her role as a veterinarian is critical in being a voice for those animals so that abusers are held accountable and monitored in the future. She lives with four rescue animals—dogs Pudge and Charlotte, and cats Poppy and Dwight—and her husband Jeff and two stepdaughters Riley and Olivia.

Alyssa K. Rabulinski of Wheaton, IL
Assistant State's Attorney Alyssa K. Rabulinski has dedicated her professional career to serving DuPage County in Wheaton, Illinois since 2014. During that time, she has fought tirelessly to obtain justice for victims of violent crimes. She currently works in a dual role as a senior assistant state's attorney assigned to the gang unit and to the DuPage County Fire Investigative Task Force, which includes investigations into deadly fires, arsons, and explosive devices. Alyssa has also gained specific expertise in the area of holding animal cruelty perpetrators accountable for their crimes by advocating for victims of animal abuse in the investigation, charging, and prosecution of several high-profile crimes involving the abuse and neglect of animals. This includes the months-long investigation and charging of a deadly kennel fire in 2019 and two aggravated animal cruelty cases in 2020. In 2019, Alyssa adopted her rescued beagle, Finn.

Anglea M. Roff of Glenwood Springs, CO
Municipal Prosecutor Angela Roff works in many communities on the Western Slope/I-70 Corridor in Colorado. She has been a prosecutor since 2002 when she started her career in the United States Air Force as a JAG officer. Prior to moving back to Colorado, she served in Hampton, Virginia, and Tucson, Arizona. Angela was raised in the Alaska wilderness, surrounded by animals. It is her love for animals and tenaciousness as a prosecutor that translates to the successful prosecution of animal abuse cases in municipal court.

Nicoletta J. Caferri of Northport, NY
Chief of the Animal Cruelty Prosecutions Unit in the Queens County District Attorney's Office in New York, Nicoletta J. Caferri has served as an assistant district attorney since 1992. Ms. Caferri investigates and prosecutes animal cruelty crimes, including animal fighting, animal hoarding, intentional injuring or killing of companion and wild animals, and gross neglect and abandonment of household pets. In investigating crimes against animals, Ms. Caferri works closely with detectives from the NYPD's Animal Cruelty Investigation Squad and the ASPCA forensic veterinary staff, animal behavioral and fighting experts, and legal advocacy counsel. She has also contributed significantly to implementing New York City's Animal Abuse Registry.

Pennsylvania SPCA Humane Law Enforcement Team of Philadelphia, PA
The Pennsylvania Society for the Prevention of Cruelty to Animals (PSPCA) has rescued animals from cruelty and neglect since 1867. The PSPCA rehabilitates animals medically and behaviorally, and places them with new, loving families. This is accomplished through the lifesaving efforts of our Humane Law Enforcement division, in-house shelter hospital, low-cost veterinary services, behavior and enrichment program, and humane education.
The Humane Law Enforcement program is the only operation of its kind in Philadelphia and across the 18 additional counties the PSPCA serves throughout Pennsylvania. Our officers enforce the cruelty laws of our state, providing high quality, compassionate care for the animals rescued and sheltered, with a responsiveness to community needs. The PSPCA's extraordinary work benefits animals in need, pet parents, and residents throughout Pennsylvania.