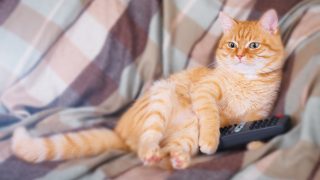 Film Screening Suggestions
Many of the movies listed below are available to stream on Netflix, Hulu, or Amazon Prime. Some may also be available online for free or a reduced cost.
Where to Screen
On campus, you could use cafeterias, classrooms, or auditoriums. Off campus, consider screening at community centers, private homes, or renting out a small theater.
Get Viewers Involved
Organize brief discussions of the topic of the film before and after screening. Prepare a list of questions beforehand to help guide the discussion.
Note
These film and documentary suggestions, along with wide range of viewpoints contained herein, do not necessarily represent the views of Animal Legal Defense Fund. This list is a compilation of suggestions from multiple sources. Please be aware that some of these contain graphic depictions of animal cruelty.
Popular Films
Documentaries
A River of Waste: The Hazardous Truth
Almost Human ("20-20" Segment)
Movies and TV Shows
Lectures
Related
Reward Offered by Animal Legal Defense Fund for Information Leading to Arrest/Conviction

We need your help to make Texas the next state to protect dogs in hot cars!

Award-winning music icon Tanya Tucker is joining forces with the Animal Legal Defense Fund to urge families to avoid roadside zoos. After a recent visit to Special Memories Zoo, Tucker was so disturbed by the conditions, she felt compelled to stand up.