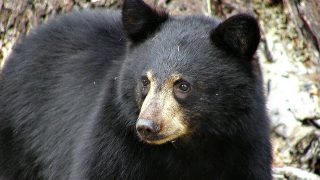 Student Chapter Speaker Suggestions
Form
Looking for a speaker for your chapter's event? Below are a list of suggestions.
Animal Legal Defense Fund attorneys and other staff members may be available for speaking engagements. We can also help you locate a speaker by contacting our local attorney members. To request an Animal Legal Defense Fund speaker, please use the Speaker Request Form below.
Contact your local humane society or animal rescue organization.
Invite an animal control officer or local prosecutor to give a presentation on investigating and prosecuting animal cruelty cases.
Contact a local or national animal protection organization; many now have at least one staff attorney and others have entire litigation and legislation departments.
Ask someone from a domestic violence or humane advocacy group to speak about the link between animal cruelty and (delete domestic here) violence towards humans.
Invite an attorney who specializes in animal law to talk about their practice and the kinds of cases they take, or to discuss pro bono opportunities at large firms. Contact your state bar association animal law section or committee for help locating local animal law attorneys.
Ask the professor who teaches animal law at your school (or a nearby school) to give a presentation.
Is there an animal-friendly elected official in your area who could speak about animal protection legislation they have sponsored or is currently sponsoring?
Invite someone to discuss how natural disasters affect animals.
Invite an animal law author or other expert in the field to speak at your school. Visit our website for a list of books pertaining to animal law.
Check out our Student Chapter Spotlights for sample speaker events.
Visit our website for additional student chapter project ideas.
If your student chapter is doing a presentation, you can use this student chapter PowerPoint template.
---
Related
The $25,000 scholarship is available to a second-year law student at the University, and includes a clerkship with the nonprofit

International Fur Trade Federation's amended complaints dismissed in decisive victory for animals

This week the Animal Legal Defense Fund submitted comments to the U.S. Food and Drug Administration (FDA) advocating for accurate, consistent, and flexible labeling of cell-cultured fish and shellfish products — meat or flesh grown from the cells of fresh or saltwater finfish, crustaceans, and other forms of aquatic animal life.