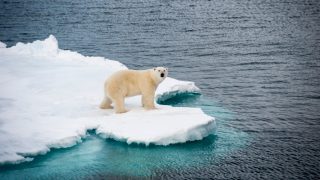 Student Chapter Project Ideas
The Animal Legal Defense Fund relies on its student chapters and the work of students dedicated to the protection of animals to help promote its mission and current cases through projects on and off campus. Your student chapter has the power to educate other students and people who aren't familiar with animal law about how to help animals in their own communities. You can inspire other soon to be lawyers to dedicate their pro bono hours to helping animals, adopt a cruelty-free lifestyle or even become an animal law attorney.
Planning student chapter events and projects also adds to your skill set as an organizer, leader and active voice for animals, allowing you to build relationships with other groups on campus, connect with other animal law students and faculty and possibly even get published!
Some of the suggested projects don't require much planning or expenses while others are more demanding. For the latter, the Animal Legal Defense Fund offers grants.
Student Chapter Program Guide
Each year, the Animal Legal Defense Fund provides resources to help its student chapters focus on a specific priority issue. The Program Guide contains an overview of an issue we are currently focusing on and offers suggested activities, film screening suggestions, a reading list, and a speaker list that chapters can use to help raise awareness.
Press Coverage for Student Chapter Projects
Reaching out to local press outlets to let them know about your chapter's events is an excellent way to let your community know about your work for animals and to educate countless people. By getting your chapter some press coverage, you will not only be helping to promote animal protection, but you will also build your resume.
Share Your Projects and Events on Social Media
At your events, take photos to share on Facebook, Instagram, Twitter, and any other platforms your chapter maintains. Stream your events on Facebook Live, or post on SnapChat. The more you publicize an event, the better. Check out our social media guide for student chapters.
Coalition Building
Team up with other student organizations whenever possible by finding related areas of interest. It will ease everyone's workload and get more people to attend your events – a win-win! Here are some groups and topics with cross-over potential:
Environmental Law Society: factory farms, environmental pollution, climate change, fishing, wildlife
American Constitution Society: civil liberties, animal activism, Ag-Gag laws, the Animal Enterprise Terrorism Act
Women's Law Society: the link between domestic violence and animal cruelty
Human Rights/Immigration Law Society: worker safety and human rights abuses on fishing boats, farms, and slaughterhouses
Criminal Law Society: animal cruelty prosecution, activist defense, police shootings of dogs, links between animal abuse and violence to humans and other crimes
International Law Society: wildlife
Entertainment Law Society: animals in zoos, aquariums, and movies
Corporate Law Society: host debates on various animal issues
Food Law Society: factory farming, labeling, false advertising and other consumer protection issues
Related
This action is for U.S. residents only.

The victory follows the passage of a factory farming law and efforts to curtail the construction of new mega dairies in the state

Lawsuit filed by the Animal Legal Defense Fund and The Good Food Institute asserts that the law imposes unclear and vague standards on plant-based meat producers
Become a member of the Animal Legal Defense Fund and receive benefits and additional opportunities.
Sign Up
The student chapter tabling materials include recent issues of the Animals Advocate, posters, stickers, pens, tattoos, and various Animal Legal Defense Fund brochures.
Order Now