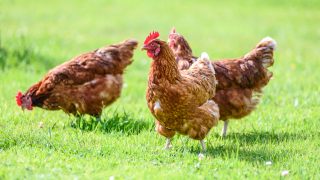 Animal Law Opportunities
Animal Legal Defense Fund Opportunities
At the Animal Legal Defense Fund, we want to help students find a meaningful way to merge their passion for animals with their profession. There are many ways for law students and new graduates to get involved! Apply for a clerkship or fellowship, submit an essay for our writing contest, or apply for a scholarship. Check out our Opportunities in Animal Law packet for even more suggestions on how to get active in this dynamic and cutting-edge area of the law.
Related
Animal Legal Defense Fund recognizes animal protection heroes during National Justice for Animals Week

Animal Legal Defense Fund lawsuit charges Special Memories Zoo with illegally mistreating lions, tigers, gray wolves, and other animals

On Tuesday, January 28th, the Animal Legal Defense Fund and the Humane Society of the United States hosted our first joint Florida Humane Lobby Day.