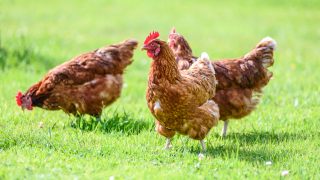 Animal Law Opportunities
Animal Legal Defense Fund Opportunities
At the Animal Legal Defense Fund, we want to help students find a meaningful way to merge their passion for animals with their profession. There are many ways for law students and new graduates to get involved! Apply for a clerkship or fellowship, submit an essay for our writing contest, or apply for a scholarship. Check out our Opportunities in Animal Law packet for even more suggestions on how to get active in this dynamic and cutting-edge area of the law.
Related
Numerous violations documented at the facility of inadequate animal care

Alternative sentencing program in Fulton County, Georgia pairs shelter dogs with criminal defendants to offer both training and a second chance

Lawsuit sheds light on the need to recognize legal rights for animal cruelty victims.