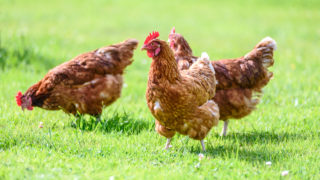 Animal Law Opportunities
Animal Legal Defense Fund Opportunities
At the Animal Legal Defense Fund, we want to help students find a meaningful way to merge their passion for animals with their profession. There are many ways for law students and new graduates to get involved! Apply for a clerkship or fellowship, submit an essay for our writing contest, or apply for a scholarship. Check out our Opportunities in Animal Law packet for even more suggestions on how to get active in this dynamic and cutting-edge area of the law.
Related
Reward Offered by Animal Legal Defense Fund for Information Leading to Arrest/Conviction

We need your help to make Texas the next state to protect dogs in hot cars!

Award-winning music icon Tanya Tucker is joining forces with the Animal Legal Defense Fund to urge families to avoid roadside zoos. After a recent visit to Special Memories Zoo, Tucker was so disturbed by the conditions, she felt compelled to stand up.