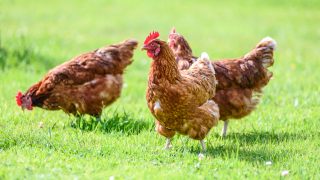 Animal Law Opportunities
Animal Legal Defense Fund Opportunities
At the Animal Legal Defense Fund, we want to help students find a meaningful way to merge their passion for animals with their profession. There are many ways for law students and new graduates to get involved! Apply for a clerkship or fellowship, submit an essay for our writing contest, or apply for a scholarship. Check out our Opportunities in Animal Law packet for even more suggestions on how to get active in this dynamic and cutting-edge area of the law.
Related
Cruel high-speed pig slaughter is about to go nationwide. Help us protect pigs and contact your senators today.

Ask your state legislators to support a bill to update Massachusetts' outdated hunting laws.

Massachusetts is considering a number of significant animal protection bills this legislative session. The Animal Legal Defense Fund is supporting several priority bills.