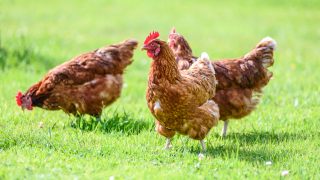 Animal Law Opportunities
Animal Legal Defense Fund Opportunities
At the Animal Legal Defense Fund, we want to help students find a meaningful way to merge their passion for animals with their profession. There are many ways for law students and new graduates to get involved! Apply for a clerkship or fellowship, submit an essay for our writing contest, or apply for a scholarship. Check out our Opportunities in Animal Law packet for even more suggestions on how to get active in this dynamic and cutting-edge area of the law.
Related
The $25,000 scholarship is available to a second-year law student at the University, and includes a clerkship with the nonprofit

International Fur Trade Federation's amended complaints dismissed in decisive victory for animals

This week the Animal Legal Defense Fund submitted comments to the U.S. Food and Drug Administration (FDA) advocating for accurate, consistent, and flexible labeling of cell-cultured fish and shellfish products — meat or flesh grown from the cells of fresh or saltwater finfish, crustaceans, and other forms of aquatic animal life.