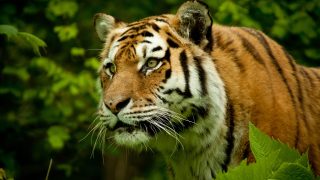 Animal Legal Defense Fund Fellowships
The Animal Legal Defense Fund's Animal Law Institute offers a Litigation Fellowship. The Institute is a world-class, first-of-its-kind program that, by training classes of promising litigators in strategic impact litigation, will further Animal Legal Defense Fund's mission to protect the lives and advance the interests of all animals.
The Fellow will learn to develop state and federal strategic impact litigation to better the lives and legal status of animals. The Fellow will operate as part of a team, but will ultimately be responsible for the innovation and success of his or her projects while developing litigation skills.
The model applicant must have earned a J.D. within the past three years, excelled in school, earned strong work references, and have a sincere and proven interest in animal protection. The primary focus of this fellowship is on civil animal law issues.
If there is an opening, the posting can be found here.
Related
The $25,000 scholarship is available to a second-year law student at the University, and includes a clerkship with the nonprofit

International Fur Trade Federation's amended complaints dismissed in decisive victory for animals

This week the Animal Legal Defense Fund submitted comments to the U.S. Food and Drug Administration (FDA) advocating for accurate, consistent, and flexible labeling of cell-cultured fish and shellfish products — meat or flesh grown from the cells of fresh or saltwater finfish, crustaceans, and other forms of aquatic animal life.