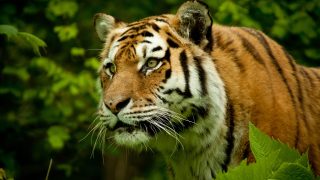 Animal Legal Defense Fund Fellowships
The Animal Legal Defense Fund's Animal Law Institute offers a Litigation Fellowship. The Institute is a world-class, first-of-its-kind program that, by training classes of promising litigators in strategic impact litigation, will further Animal Legal Defense Fund's mission to protect the lives and advance the interests of all animals.
The Fellow will learn to develop state and federal strategic impact litigation to better the lives and legal status of animals. The Fellow will operate as part of a team, but will ultimately be responsible for the innovation and success of his or her projects while developing litigation skills.
The model applicant must have earned a J.D. within the past three years, excelled in school, earned strong work references, and have a sincere and proven interest in animal protection. The primary focus of this fellowship is on civil animal law issues.
If there is an opening, the posting can be found here.
Related
The U.S. District Court for the Central District of California dismissed the industry's constitutional challenge in its entirety, and forbade the plaintiffs from trying to renew those claims.

The Animal Legal Defense Fund filed a lawsuit against the U.S. Department of Agriculture (USDA) for issuing a final rule allowing pig slaughterhouses nationwide to police themselves and kill pigs at very high line speeds.

Ask your state legislators to provide an opportunity for dogs and cats used in research to find loving homes once their time in a research laboratory has come to an end by supporting An Act Protecting Research Animals.