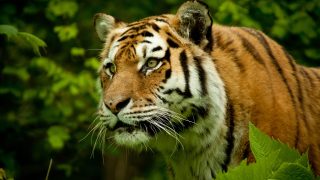 Animal Legal Defense Fund Fellowships
The Animal Legal Defense Fund's Animal Law Institute offers a Litigation Fellowship. The Institute is a world-class, first-of-its-kind program that, by training classes of promising litigators in strategic impact litigation, will further Animal Legal Defense Fund's mission to protect the lives and advance the interests of all animals.
The Fellow will learn to develop state and federal strategic impact litigation to better the lives and legal status of animals. The Fellow will operate as part of a team, but will ultimately be responsible for the innovation and success of his or her projects while developing litigation skills.
The model applicant must have earned a J.D. within the past three years, excelled in school, earned strong work references, and have a sincere and proven interest in animal protection. The primary focus of this fellowship is on civil animal law issues.
If there is an opening, the posting can be found here.
Related
Earlier this summer, the driver of a pig transport truck struck and killed longtime animal advocate Regan Russell. The circumstances regarding her death are not fully known to the public, but top to bottom, the animal agriculture industry is rarely held accountable.

Court dismisses International Fur Trade Federation's complaint in victory for animals

After multiple lawsuits filed and fought by the Animal Legal Defense Fund, the Tiger Truck Stop has finally stopped exhibiting animals and tore down its cages. The Tiger Truck Stop, the infamous gas station in Gross Tete, Louisiana, held Tony — an endangered Siberian-Bengal tiger — from the age of 6-months until his death at the age of 17 in 2017.