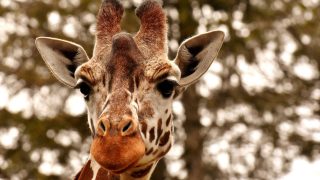 Opportunities in Animal Law
Animal Legal Defense Fund
Large mammals in captivity, intensive confinement of farmed animals, companion animal custody, the link between domestic violence and animal cruelty, and food safety – the issues that fill today's headlines reflect the rapid growth of the field of animal law.
At Animal Legal Defense Fund, we want to help students find a meaningful way to merge their profession with their passion for animals. This "Opportunities in Animal Law" booklet is intended as a resource for students and graduates interested in this dynamic and cutting-edge area of the law. In this booklet, you will find information about clerkships, scholarships, job and pro bono opportunities, law journals, research tools, Animal Legal Defense Fund Student Chapters and much more.
Related
Earlier this summer, the driver of a pig transport truck struck and killed longtime animal advocate Regan Russell. The circumstances regarding her death are not fully known to the public, but top to bottom, the animal agriculture industry is rarely held accountable.

Court dismisses International Fur Trade Federation's complaint in victory for animals

After multiple lawsuits filed and fought by the Animal Legal Defense Fund, the Tiger Truck Stop has finally stopped exhibiting animals and tore down its cages. The Tiger Truck Stop, the infamous gas station in Gross Tete, Louisiana, held Tony — an endangered Siberian-Bengal tiger — from the age of 6-months until his death at the age of 17 in 2017.