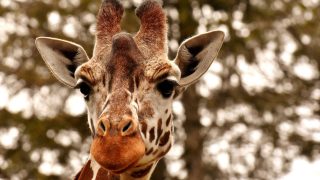 Opportunities in Animal Law
Animal Legal Defense Fund
Large mammals in captivity, intensive confinement of farmed animals, companion animal custody, the link between domestic violence and animal cruelty, and food safety – the issues that fill today's headlines reflect the rapid growth of the field of animal law.
At Animal Legal Defense Fund, we want to help students find a meaningful way to merge their profession with their passion for animals. This "Opportunities in Animal Law" booklet is intended as a resource for students and graduates interested in this dynamic and cutting-edge area of the law. In this booklet, you will find information about clerkships, scholarships, job and pro bono opportunities, law journals, research tools, Animal Legal Defense Fund Student Chapters and much more.
Related
The United States District Court for the Northern District of California ruled in favor of the Animal Legal Defense Fund and its co-plaintiffs, denying an attempt by the Food and Drug Administration (FDA) to dismiss a lawsuit against the agency.

A Courtroom Animal Advocate Program (CAAP) bill, S.2868/A.4533, which would allow law students and volunteer lawyers to advocate for animal victims in cruelty criminal cases, unanimously passed the New Jersey Senate. The bill is sponsored by Senator Nicholas Scutari and Assemblyman Raj Mukherji and endorsed by the Animal Legal Defense Fund.

The Animal Legal Defense Fund, the nation's preeminent legal advocacy organization for animals, has released the 15th annual year-end U.S. Animal Protection Laws Rankings Report (2020), ranking the animal protection laws of all 50 states.