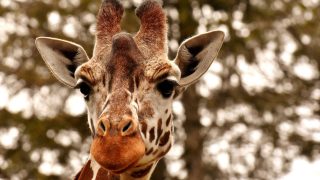 Opportunities in Animal Law
Animal Legal Defense Fund
Large mammals in captivity, intensive confinement of farmed animals, companion animal custody, the link between domestic violence and animal cruelty, and food safety – the issues that fill today's headlines reflect the rapid growth of the field of animal law.
At Animal Legal Defense Fund, we want to help students find a meaningful way to merge their profession with their passion for animals. This "Opportunities in Animal Law" booklet is intended as a resource for students and graduates interested in this dynamic and cutting-edge area of the law. In this booklet, you will find information about clerkships, scholarships, job and pro bono opportunities, law journals, research tools, Animal Legal Defense Fund Student Chapters and much more.
Related
Cruel high-speed pig slaughter is about to go nationwide. Help us protect pigs and contact your senators today.

Ask your state legislators to support a bill to update Massachusetts' outdated hunting laws.

Massachusetts is considering a number of significant animal protection bills this legislative session. The Animal Legal Defense Fund is supporting several priority bills.