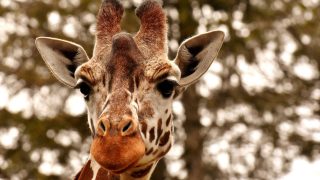 Opportunities in Animal Law
Animal Legal Defense Fund
Large mammals in captivity, intensive confinement of farmed animals, companion animal custody, the link between domestic violence and animal cruelty, and food safety – the issues that fill today's headlines reflect the rapid growth of the field of animal law.
At Animal Legal Defense Fund, we want to help students find a meaningful way to merge their profession with their passion for animals. This "Opportunities in Animal Law" booklet is intended as a resource for students and graduates interested in this dynamic and cutting-edge area of the law. In this booklet, you will find information about clerkships, scholarships, job and pro bono opportunities, law journals, research tools, Animal Legal Defense Fund Student Chapters and much more.
Related
An international fight to protect Pablo Escobar's hippos from slaughter results in a U.S. federal court order recognizing animals can be "interested persons"

The USDA fought to keep the numbers hidden from public view, ultimately paying $15,000 in attorneys fees in settlement

Today the Delaware County district court granted a motion for contempt filed by the Animal Legal Defense Fund against Cricket Hollow Zoo and its owners, Pamela and Thomas Sellner, seeking the whereabouts of more than 100 animals who "disappeared" prior to a court-ordered rescue.