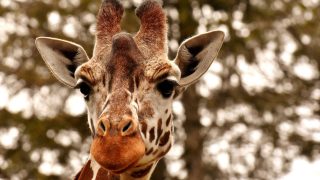 Opportunities in Animal Law
Animal Legal Defense Fund
Large mammals in captivity, intensive confinement of farmed animals, companion animal custody, the link between domestic violence and animal cruelty, and food safety – the issues that fill today's headlines reflect the rapid growth of the field of animal law.
At Animal Legal Defense Fund, we want to help students find a meaningful way to merge their profession with their passion for animals. This "Opportunities in Animal Law" booklet is intended as a resource for students and graduates interested in this dynamic and cutting-edge area of the law. In this booklet, you will find information about clerkships, scholarships, job and pro bono opportunities, law journals, research tools, Animal Legal Defense Fund Student Chapters and much more.
Related
Today the House of Representatives voted 272 to 114 to pass the Big Cat Public Safety Act. Endorsed by the Animal Legal Defense Fund, the bill prohibits the private ownership of big cats and makes it illegal for exhibitors to allow direct contact with cubs.

The Animal Legal Defense Fund filed a lawsuit against the United States Department of Agriculture (USDA) under the Freedom of Information Act (FOIA) over the agency's critical redactions in a contract between the USDA's Wildlife Services program and a Colorado slaughterhouse, outlining plans for slaughtering geese rounded up in parks across Denver.

The Animal Legal Defense Fund released the second in a series of white papers — COVID-19 and Factory Farming —providing policy recommendations to address industrial animal agriculture's role in our heightened risk for zoonotic diseases outbreaks, like COVID-19, and its potential to be the source of the next global pandemic.