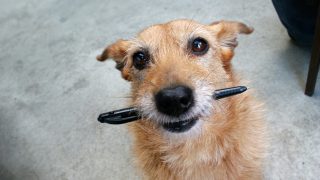 New Voices in Animal Law Writing Contest
Animal Legal Defense Fund
The Animal Legal Defense Fund hosts an annual New Voices in Animal Law Writing Contest! This contest is open to all student chapter* members.**
Applicants are encouraged to pull from their personal experiences and craft a narrative that demonstrates understanding, reflection, and insight into the current state of animal law as well as what the future may hold.
*Not yet a chapter member? Check out the list of student chapters here. Does your school not have a student chapter? Email us to find out how to start one!
**The award for the writing contest is generously funded by a grant aimed at creating opportunities for student chapter members.
Related
Laurel Tallent, 3L at Florida State University College of Law, is the winner of our second New Voices in Animal Law Writing Contest!

Emily Bowen, at Ohio State University Moritz College of Law, is the winner of our first New Voices in Animal Law Writing Contest!

Animal Legal Defense Fund seeks to hold California Equine Retirement Foundation responsible for mistreatment of horses