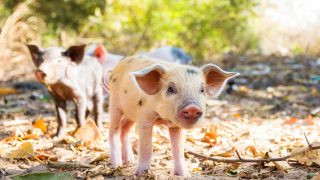 Student Chapter Program Guides
Each year, the Animal Legal Defense Fund provides resources to help its student chapters focus on a specific priority issue. The Program Guide contains an overview of the issue and Animal Legal Defense Fund's involvement, suggested activities, film screening suggestions, a reading list, and a speaker list.
Related
The Animal Legal Defense Fund has helped defend California's right to enact the strongest farmed animal protection law in the country

Proposed rule would maintain an unnecessarily complicated and confusing process for children to get access to plant-based milk

Cows were killed in Madison, Brazos, and Robertson Counties, Texas.