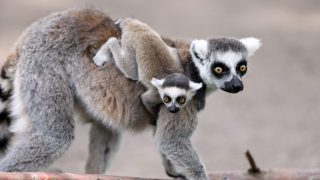 Student Chapter Tabling Materials
Form
Student chapters are eligible to receive free tabling materials from the Animal Legal Defense Fund to use at your chapter's meetings and events. The general student chapter tabling materials include recent issues of the Animals Advocate, posters, stickers, pens, tattoos, and various Animal Legal Defense Fund brochures. We recommend requesting materials at least three weeks before your event.
We also have promotional materials for our weeks of action, Speak Out for Farmed Animals Week in October and National Justice for Animals Week in February.
Tabling materials include:
Request materials for your chapter below!
---
We are not encouraging in-person events at this time due to the COVID-19 pandemic, but chapters may request materials to put out at common areas of your school. Check out the Student Chapter Program Guide: Organizing in the Digital Age for ideas for online events and projects for your chapter.
Related
Additional $20,000 reward offered for information leading to the arrest and conviction of the person or people responsible for attacking and mutilating dozens of brown pelicans on the coast of Orange County, California.

Animal Legal Defense Fund offers reward for information leading to the arrest and conviction of the person or people responsible for operating and crash-landing a drone at the Bolsa Chica Ecological Reserve in Orange County, California

Animal Legal Defense Fund increases reward offer for information leading to the arrest and conviction of the person or people responsible for attacking over 30 pelicans in Orange County, California