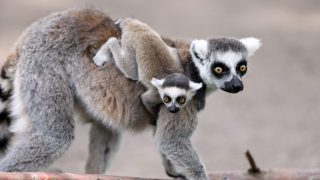 Student Chapter Tabling Materials
Form
Student chapters are eligible to receive free tabling materials from the Animal Legal Defense Fund to use at your chapter's meetings and events. The general student chapter tabling materials include recent issues of the Animals Advocate, posters, stickers, pens, tattoos, and various Animal Legal Defense Fund brochures. We recommend requesting materials at least three weeks before your event.
We also have promotional materials for our weeks of action, Speak Out for Farmed Animals Month in October and National Justice for Animals Week in February.
Tabling materials may include:
Chapters may also request event materials, including banners, a tablecloth, and signs.
Request materials for your chapter below!
---
Please use your best judgement dependent on local COVID-19 cases, regulations, and recommendations when deciding whether to hold an in-person event. If your chapter is holding virtual events only, you may request materials to put out at common areas of your school. Student Chapter Program Guide: Organizing in the Digital Age contains ideas for online events and projects for your chapter.
Related
On March 23, 2023, Judge Julie Rubin of the federal district court in Maryland issued a decision, ruling that the United States Department of Agriculture (USDA) acted unlawfully by denying a petition for rulemaking to improve the standard for the psychological well-being of primates in research

Numerous violations documented at the facility of inadequate animal care

Alternative sentencing program in Fulton County, Georgia pairs shelter dogs with criminal defendants to offer both training and a second chance