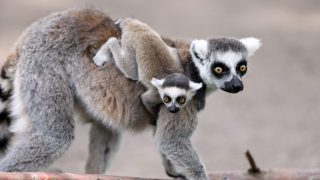 Student Chapter Tabling Materials
Form
Animal Legal Defense Fund Student Chapters are eligible to receive free tabling materials to use at chapter meetings and events.
There are three ways to request materials:
Tailor Your Topic! With the range of animal law topics available, we allow students the opportunity to tailor materials requests to meet the needs of Student Chapter projects and outreach goals. You can select individual brochures and literature that support the issue your Student Chapter is focusing on. (There is no charge for materials, but students should try to keep total amount under $30 value. Please provide an explanation if you are requesting over that amount.)
Project Kits! We offer Project Kits that include instructions and all the materials you need to host an outreach event. These kits are developed around a specific issue area and include talking points and activities to help students interact with individuals during their outreach.
Replenishment. Students may have unused materials left over from previous material requests but need replenishment of specific items. The form below will allow you to order just want you need (replenishment of pins, stickers, and pens is a popular one!)
We will also include any recent materials, like the latest edition of The Animals' Advocate newsletter or any related factsheets in your order that we feel may be of help. We do our best to process and fulfill orders as fast as possible, but we recommend requesting materials at least three weeks before your event.
Related
This action is for U.S. residents only.

The victory follows the passage of a factory farming law and efforts to curtail the construction of new mega dairies in the state

Lawsuit filed by the Animal Legal Defense Fund and The Good Food Institute asserts that the law imposes unclear and vague standards on plant-based meat producers