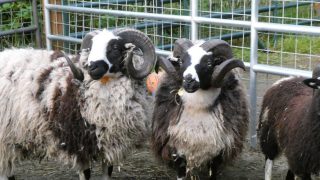 National Justice for Animals Week Representatives
Each year we select an animal from a criminal animal cruelty case to be the representative of the National Justice for Animal Week. This animal puts a face to the outcome so many dedicated animal protection professionals are striving for in their careers: justice for victim animals. The representative demonstrates the independent value of each animal who has been mistreated and their incredible resilience in the face of unnecessary suffering.
2022 Representative
Sam the Ram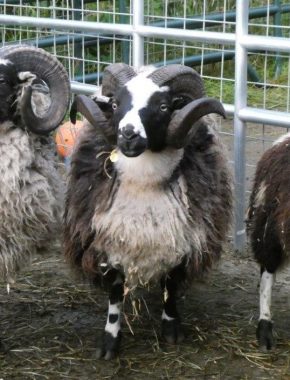 When a nonprofit animal rescue organization in rural Washington state learned of a large-scale neglect case, they leapt into action to bring the animals to safety.
Dozens of animals were lawfully seized by authorities and placed with the rescue as part of a criminal investigation — from sheep like Samuel to cats, cows, chickens, and more.
The sudden arrival of so many animals — many of whom had complex medical needs — overwhelmed the rescue with additional costs for veterinary care, food, and other expenses. Some needed surgery; others arrived with untreated illnesses and infections. Many were emaciated. The Animal Legal Defense Fund provided grant funding that helped cover the cost of caring for these neglect victims.
Samuel was one of the animals in most extreme need. Malnourished prior to his rescue, Samuel was eventually able to reach a healthy weight through proper care, nutritious food, and treatment for parasites.
But improved health brought a new complication: His large, downturned horns had grown when he was underweight, and they began to severely restrict his movement as he gained weight, causing abrasions and leaving him in significant discomfort. Specialized veterinary care was needed to remove portions of his horns, once again allowing him full range of motion and a life free from pain.
Samuel's abuser has been charged and held accountable, and today Samuel is a happy, healthy ram — all thanks to law enforcement officers who intervened to protect animals in need; dedicated rescuers committed to housing, rehabilitating, and rehoming them; and caring Animal Legal Defense Fund supporters who helped provide a fresh start for these animals.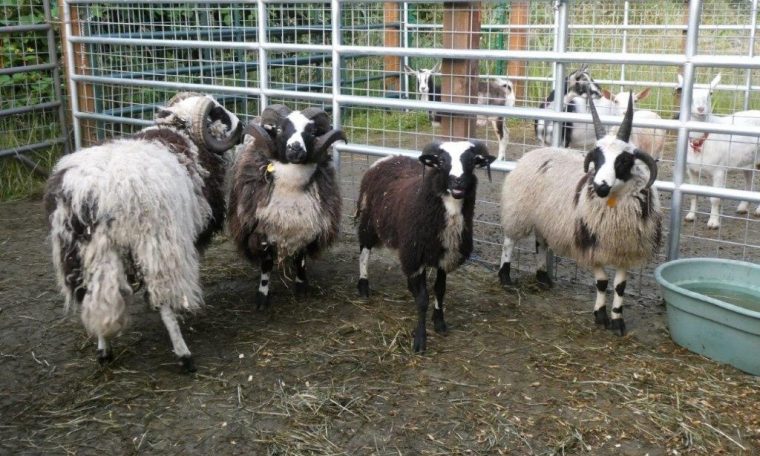 Every U.S. state has anti-cruelty laws on the books, but properly enforcing these laws requires the commitment and collaboration of law enforcement agencies, municipal animal shelters and rescue organizations, veterinarians, and compassionate people who report suspected cruelty to authorities.
The Animal Legal Defense Fund is committed to assisting in cruelty investigations and prosecutions; aiding in collaborative cruelty response efforts; conducting trainings for law enforcement officers, prosecutors, judges, and veterinarians; and providing grant funding to directly aid in the care of animal cruelty victims like Samuel and his friends.
Previous Representatives
2021: Katarina the Borzoi
Katarina, a borzoi rescued from a Tennessee cruelty case, is the representative for the Animal Legal Defense Fund's National Justice for Animals Week 2021.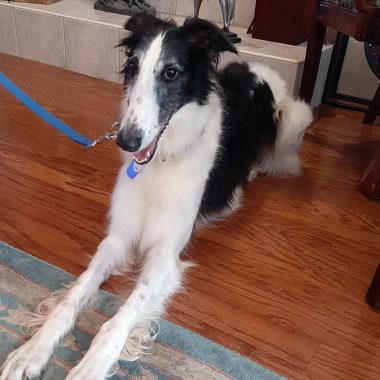 When Katarina was saved from a hoarding/puppy mill situation last April, she began the tough road to recovery that has since led her to a happy new home. It took the hard work of numerous animal advocates and law enforcement officers to make her fresh start possible.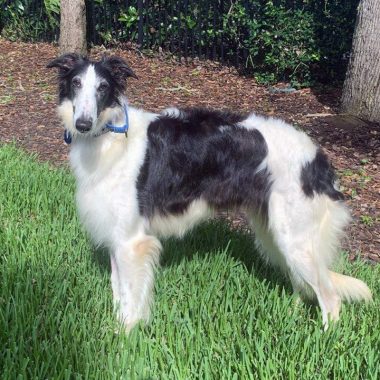 Katarina was one of more than 100 animals — including dozens of dogs, as well as horses, donkeys, sheep, goats, geese, parrots, and others — rescued from a property in Frankewing, Tennessee. Animals rescued in this case — described by the local sheriff as the worst animal hoarding situation he'd ever encountered — were found to be suffering from health issues including emaciation, lesions, and hair loss. Deceased animals were also found on the property, and their guardian was charged with 18 counts of animal cruelty in a case that is still ongoing.
Sadly, this wasn't the first time that Katarina's abuser had harmed animals; she was previously charged with cruelty, pleading guilty to two charges, in Alabama in 2009. Katarina's case, and the case of the animals who suffered before her, illustrate the importance of strong laws to protect animals and practical measures to prevent abuser recidivism.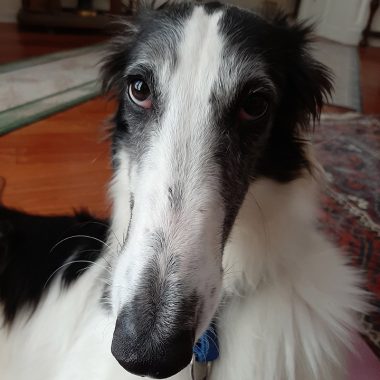 After her rescue, Katarina was taken to the Humane Society of Lincoln County, where she received life-changing rehabilitation and socialization, with her care funded in part by the Animal Legal Defense Fund. She's now thriving in her new home in Florida, where she even has a new four-legged sibling!
Like every animal, Katarina is an individual deserving of protection, care, and recognition under the law. Her case shows the power of caring people to make a difference for animals in need — from neighbors reporting suspected cruelty to rescuers and shelter staffers to law enforcement officers to Animal Legal Defense Fund supporters who help create legal and legislative progress for animals.
2020: Chuck the duck
Chuck the duck is the representative for the Animal Legal Defense Fund's National Justice for Animals Week 2020. Chuck is a duck who was one of nearly 150 animals rescued from horrific conditions in Carroll County, Tenn., by Animal Rescue Corps — whose executive director Tim Woodward is a 2020 honoree — with support from the Animal Legal Defense Fund.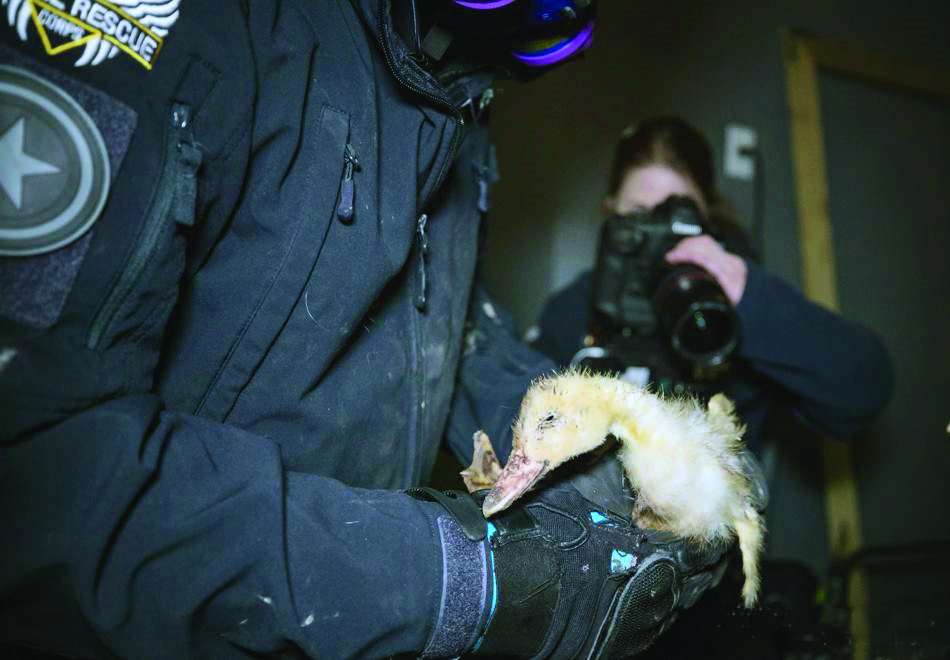 2019: Justice the horse
Justice the horse is the representative for the Animal Legal Defense Fund's National Justice for Animals Week 2019. The Animal Legal Defense Fund has brought a groundbreaking lawsuit on Justice's behalf — that, if successful, will be the first to establish that animals have a legal right to sue their abusers in court.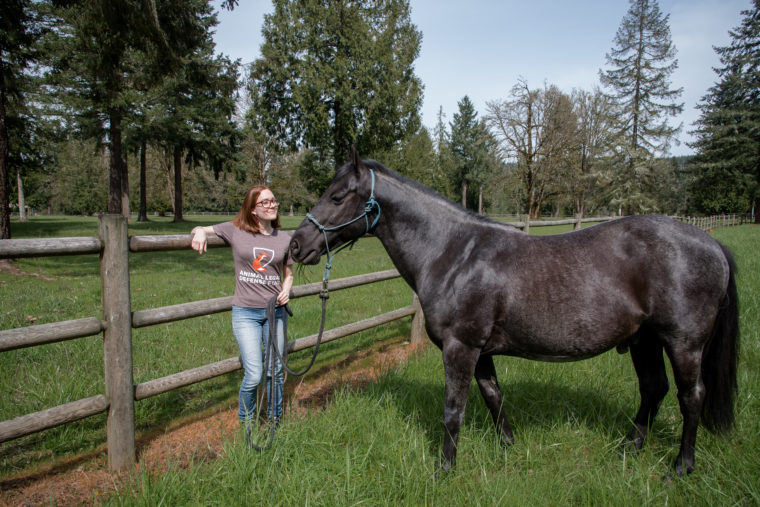 At the time of his rescue in March 2017, Justice, who is eight years old, was suffering from starvation, frostbite, and other grave injuries due to his former owner's failure to provide him with basic care — including food and shelter. The horse was 300 pounds underweight, weak, and had a difficult time walking.
Justice's abuser pleaded guilty to criminal animal neglect in 2017. But she agreed to pay restitution only for the cost of Justice's care prior to July 6, 2017. Our lawsuit seeks damages for Justice's care from this date and forward. The funds will go into a trust to pay for Justice's ongoing needs.
Justice is now being well cared for at Sound Equine Options, an Oregon nonprofit horse rescue and rehabilitation organization. Because of his injuries and the expense of caring for him, it has been hard to find him a permanent home and a family of his own.
One big hope is that this lawsuit will help, in that regard. Another is that this lawsuit will bring about some progress in the law, so the legal status of animals matches what we as a society already recognize: they are sentient beings with their own lives and interests, and they deserve our respect.
2018: Willow & Stormy the foals
Willow & Stormy are the representatives for the Animal Legal Defense Fund's National Justice for Animals Week 2018. They were victims of severe neglect, both pregnant and severely malnourished when law enforcement found them. They were lucky to survive, but, thanks to the great work of the prosecutor and local rescuers, today Willow & Stormy are thriving, as are their foals. And their abuser is behind bars. The prosecutor knew how important it was to win justice for Willow, Stormy, and the other horses — so she contacted the Animal Legal Defense Fund, and we provided support to ensure that key witnesses were available to testify in this important case. Every year countless animal victims endure criminal cruelty. Willow & Stormy remind us that with persistence, we can make sure more animal abusers are brought to justice.
The abuser has received 2 years in jail from the jury and a probation revocation. She has been prohibited from owning, possessing and caring for horses for ten years. She is a repeat offender for abusing horses so it was incredibly important to bring her to justice.
2017: Luke the pit bull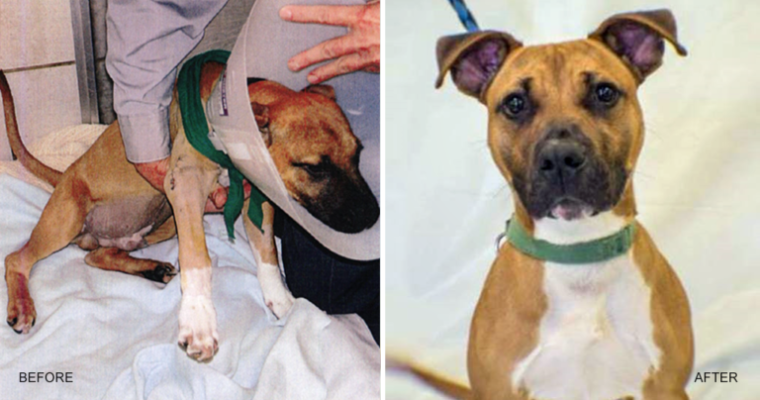 In 2017, our representative for National Justice for Animals Week was Luke the pit bull. Luke is in a loving home today, but it was a hard fight to get him there. When Luke was just a puppy, he suffered a painful shattered shoulder when his guardian allegedly threw him against a wall. The owner was acquitted of cruelty charges in court, but the prosecutor didn't want to return Luke to a dangerous situation and contacted us. The Animal Legal Defense Fund stepped in and developed a creative legal strategy that allowed Luke to be adopted out into a safe and loving home. Each year the criminal justice system fails animal victims of abuse, and Luke is a great example of how we can make the laws work to protect animals.
2016: Baxter the dachshund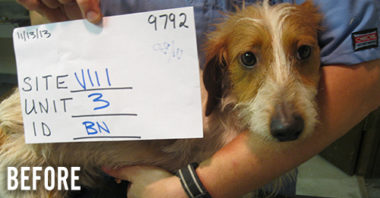 In 2016, our representative for National Justice for Animals Week was Baxter, a four-year-old silky haired dachshund.
The Oregon Humane Society (OHS) rescued Baxter from an Oregon puppy mill, after which he became known only as Count 26 in the resulting animal cruelty case. When Baxter went to his foster home, he was so matted and dirty that it wasn't clear what kind of dog he was. But Baxter, like all animals, was resilient and came a long way since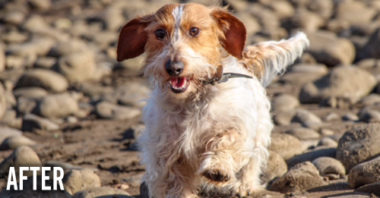 rescue. He learned that people can be kind, loving, and fun. He revels in the comforts of home. He's a great example of how far a neglected animal can come with proper care and a little love!
2015: Gracie the alpaca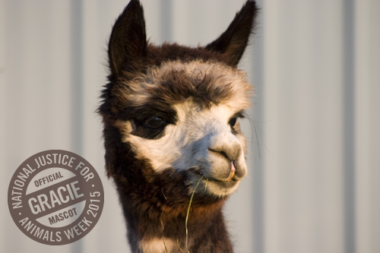 Gracie was our representative for 2015's National Justice for Animals Week. This sweet alpaca was neglected and severely emaciated when she was rescued from an alpaca farm in Oregon. Thanks to Cross Creek Alpaca Rescue she has since made a full recovery and is thriving in her new home.
Related
The California Court of Appeals affirmed a ruling by a lower court recognizing Society for the Prevention of Animal Cruelty (SPCA) organizations' ability to file lawsuits against entities that violate existing animal protection laws.

Reward for information leading to the arrest and conviction of the person or people responsible for illegally shooting and killing a red wolf in Tyrrell County, North Carolina.

Animal Legal Defense Fund files motion for summary judgement with damning evidence against the university