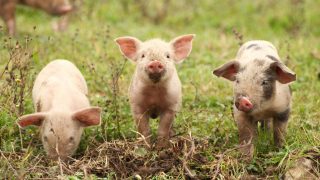 Spotlight: Jordan Law
Jordan Law is a 2021 recipient of the Animal Legal Defense Fund's Advancement in Animal Law Scholarship.
Jordan Law is a 2021 recipient of the Animal Legal Defense Fund's Advancement in Animal Law Scholarship. This award honors students who demonstrate a commitment to the Animal Legal Defense Fund's mission: "to advance the interests and protect the lives of animals through the legal system." Recipients are actively involved in their Animal Legal Defense Fund Student Chapter while in law school and show promise in the field after graduation.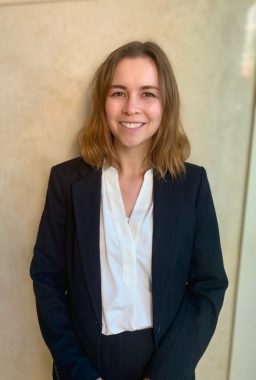 Jordan Law is entering her third year of law school at Chapman Dale E. Fowler School of Law. She is the founder and current president of Chapman's Animal Legal Defense Fund Student Chapter. She has also served as the secretary for the Environmental Law Society, as well as the marketing chair and volunteer chair for the Public Interest Law Foundation.
What Animal Legal Defense Fund student chapter activities are you proudest of and why?
I started the Chapman Animal Legal Defense Fund chapter this past January 2021 so we have not been able to host many events. However, we did host an animal trivia night and had about 20 people participate in our trivia night. The event was well received and had a bigger turnout than I initially expected. While I hope to have more activities in the coming semesters, I hope to host an animal trivia again as it was a fun, lighthearted way to get people involved and many had a great time!
Any other noteworthy experience?
At our first general meeting as a brand new organization on campus, we had good turnout but, more important than numbers, people were very interested in the topic of animal protection and safety. Numerous students gave ideas for new events and were very interested in ALDF's missions and how they could help further those goals.
What is an animal law related goal of yours for the upcoming academic year?
For the club, I hope to host a panel with people from the animal law world. As the returning President, I want to provide a networking opportunity for those interested in potentially pursuing a career in animal law and provide an event for students to learn more about this area of law. I hope to put a panel together to discuss the issues in the dairy industry, and the agricultural industry at large, and what we as students can do to advance animals rights in this area. Personally, I hope to continue to strive and work towards a career in animal law.
What are your plans/goals for post-graduation?
After I pass the bar, I hope to be employed at a law firm or organization that works towards the advancement of animal rights. I hope to work on policy advocacy and work towards changing laws that will criminalize animal abuse and/or work towards perpetuating no kill animal shelters. I would also like to work in the agricultural industry to help better the lives of cows, chickens, and other animals in this setting. Although my future career path is unknown, I will continue to fight to further animal rights in whatever field I may go in to.
What is one piece of advice that you would like to pass on to other Animal Legal Defense Fund student chapter leaders?
Partner with other student organizations to plan events to educate fellow students that may not otherwise seek out that information on their own!
Learn more about the other 2021 Advancement in Animal Law Scholarship winners.
Recent News
Contact your state senator to support California's cat declawing ban, AB 2606. California could become the next state to the painful surgical procedure in which all or part of the last bone in a cat's toes are amputated.

The California Court of Appeals affirmed a ruling by a lower court recognizing Society for the Prevention of Animal Cruelty (SPCA) organizations' ability to file lawsuits against entities that violate existing animal protection laws.

Reward for information leading to the arrest and conviction of the person or people responsible for illegally shooting and killing a red wolf in Tyrrell County, North Carolina.
Help animals win the legal protections they so desperately need and deserve, and ensure they have an advocate in courtrooms and legislatures across the country.
Take Action Now