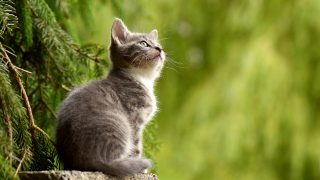 Attorney Membership Application
Application
The Animal Legal Defense Fund's Pro Bono Program is the nation's largest pro bono network for animal protection. Working to expand the practice and understanding of animal law in the legal community, the Pro Bono Program partners with attorneys and pro bono coordinators across the country. This application is your first step toward getting involved with our Pro Bono Program.
Complete the membership application below and you'll be directed to a payment form where you can submit your $30 membership dues.
As an attorney member, you'll receive these membership benefits:
Animal Legal Defense Fund's newsletter: The Animals' Advocate
One issue of Animal Law Review (U.S. only)
Email updates on cases, news, events, and education and employment opportunities
---
Related
The Animal Legal Defense Fund announced the expansion of its Animal Law Course Grant Program to allow accredited law schools to apply for $5,000 grants to fund new introductory and advanced animal law courses, or existing courses that are in danger of being cancelled due to budget cuts.

The United States District Court for the Northern District of California ruled in favor of the Animal Legal Defense Fund and its co-plaintiffs, denying an attempt by the Food and Drug Administration (FDA) to dismiss a lawsuit against the agency.

A Courtroom Animal Advocate Program (CAAP) bill, S.2868/A.4533, which would allow law students and volunteer lawyers to advocate for animal victims in cruelty criminal cases, unanimously passed the New Jersey Senate. The bill is sponsored by Senator Nicholas Scutari and Assemblyman Raj Mukherji and endorsed by the Animal Legal Defense Fund.