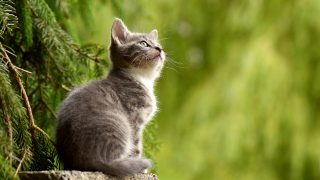 Attorney Membership Application
Application
The Animal Legal Defense Fund's Pro Bono Program is the nation's largest pro bono network for animal protection. Working to expand the practice and understanding of animal law in the legal community, the Pro Bono Program partners with attorneys and pro bono coordinators across the country. This application is your first step toward getting involved with our Pro Bono Program.
Complete the membership application below and you'll be directed to a payment form where you can submit your $30 membership dues.
---
Related
Maryland Residents, Ask Your Maryland Legislators to Enact HB 213/SB 143 to Protect Rays from Killing Contests

The Animal Legal Defense Fund is offering our assistance in investigating the death of a zebra who died after being left out in last week's record breaking subzero weather in northern Indiana. We also renew our call for stronger animal protection laws.

In January 2019, the National Council of Juvenile and Family Court Judges (NCJFCJ), in partnership with the Animal Legal Defense Fund hosted the first-ever formal judicial convening focused on animal cruelty cases.