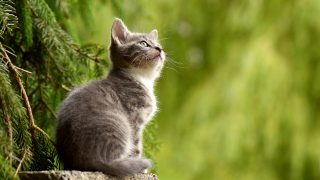 Attorney Membership Application
Application
The Animal Legal Defense Fund's Pro Bono Program is the nation's largest pro bono network for animal protection. Working to expand the practice and understanding of animal law in the legal community, the Pro Bono Program partners with attorneys and pro bono coordinators across the country. This application is your first step toward getting involved with our Pro Bono Program.
Complete the membership application below and you'll be directed to a payment form where you can submit your $30 membership dues.
As an attorney member, you'll receive these membership benefits:
Animal Legal Defense Fund's newsletter: The Animals' Advocate
One issue of Animal Law Review (U.S. only)
Email updates on cases, news, events, and education and employment opportunities
---
Related
The U.S. District Court for the Central District of California dismissed the industry's constitutional challenge in its entirety, and forbade the plaintiffs from trying to renew those claims.

The Animal Legal Defense Fund filed a lawsuit against the U.S. Department of Agriculture (USDA) for issuing a final rule allowing pig slaughterhouses nationwide to police themselves and kill pigs at very high line speeds.

Ask your state legislators to provide an opportunity for dogs and cats used in research to find loving homes once their time in a research laboratory has come to an end by supporting An Act Protecting Research Animals.