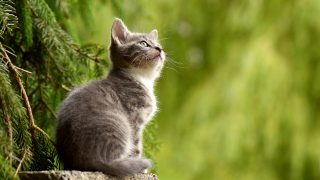 Attorney Membership Application
Application
The Animal Legal Defense Fund's Pro Bono Program is the nation's largest pro bono network for animal protection. Working to expand the practice and understanding of animal law in the legal community, the Pro Bono Program partners with attorneys and pro bono coordinators across the country. This application is your first step toward getting involved with our Pro Bono Program.
Complete the membership application below and you'll be directed to a payment form where you can submit your $30 membership dues.
As an attorney member, you'll receive these membership benefits:
Animal Legal Defense Fund's newsletter: The Animals' Advocate
One issue of Animal Law Review (U.S. only)
Email updates on cases, news, events, and education and employment opportunities
---
Related
The Animal Legal Defense Fund, the nation's preeminent legal advocacy organization for animals, is offering a $5,000 reward for information leading to the arrest and conviction of the person or people responsible for illegally trapping a coyote in Essex County, Massachusetts.

Animal Legal Defense Fund sues Foster Farms for violating California law by using cruel, water-intensive slaughter method during megadrought

A coalition, led by the Animal Legal Defense Fund, filed an emergency petition with the USDA to prevent COVID-19 relief funds, resources, and any other forms of support from facilitating or compensating for the costs of ventilation shutdown or water-based foam "depopulation" — the mass killing of animals on factory farms.