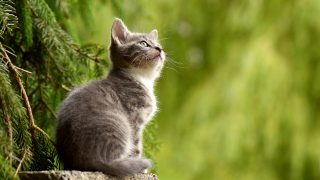 Attorney Membership Application
Application
The Animal Legal Defense Fund's Pro Bono Program is the nation's largest pro bono network for animal protection. Working to expand the practice and understanding of animal law in the legal community, the Pro Bono Program partners with attorneys and pro bono coordinators across the country. This application is your first step toward getting involved with our Pro Bono Program.
Complete the membership application below and you'll be directed to a payment form where you can submit your $30 membership dues.
As an attorney member, you'll receive these membership benefits:
Animal Legal Defense Fund's newsletter: The Animals' Advocate
One issue of Animal Law Review (U.S. only)
Email updates on cases, news, events, and education and employment opportunities
---
Related
Factory farm gas production subsidizes corporations that have a long history of profiting from pollution at the public's expense

The bill helps end the rampant abuse of tigers and other big cats in captivity by banning private possession

Animal Legal Defense Fund petition for rulemaking spurs reporting improvements: Forms will be revised to ensure AWA licensees maintain complete records of all animal deaths.