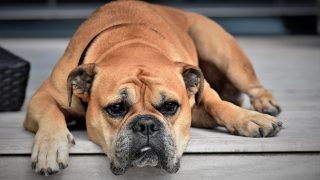 How to handle landlord/tenant disputes over companion animals
There's a catastrophic shortage of affordable, pet-friendly housing in the United States. This makes it punishingly hard for families with companion animals to find a rental — it can also be critically important to be able to keep that rental once you find it, due to the likely dearth of other options.
It's not uncommon for families to be told they must choose between two bad options: either get rid of their animals, or lose their housing.
This page is designed to help families with companion animals resolve problems with landlords, property management, and homeowners associations.
The tips are part of a general overview. Please contact a lawyer licensed in your state, for more in depth assistance.
Before you move into your apartment, or before you bring home an animal, check to be sure that you are legally allowed to have a companion animal in your housing situation before bringing an animal home to live with you.
If you live in an apartment or housing situation that does not allow companion animals, work to change these rules by educating the management or housing authority.
Put together a "pet resume" for your companion animals, that you can give to prospective landlords. You can include information about their vaccination histories and personalities. Include testimonials from previous landlords, if possible, and others who know your animals well. You will find lots of pet resume templates online.
If you're having a hard time finding pet-friendly housing, check the My Pit Bull Is Family online housing database.
There are certain situations in which it is legal to have a companion animal even when there is a "no pet" policy. For instance, under federal law, landlords must accept service animals. For an in-depth exploration of major legal issues relating to companion animals and housing, see "No Pets Allowed: Housing Issues and Companion Animals" (PDF) by Professor Rebecca J. Huss. Additional case law can be found here.
If your landlord wants you and your companion animals to leave, your first step should be to talk with your landlord. Try to work out a compromise. If that doesn't improve matters, try settling the conflict through a community mediation service (which you can find if you search online for mediators in your city or county) or a local landlord or tenant association. If there's just no talking to your landlord, property manager, or homeowners association, seek the counsel of an attorney.
Going to court should be your last resort, but when all else fails, fight for your animal's right to live with you. For a full discussion of your legal rights and responsibilities as the guardian of a companion animal, an excellent resource book is "Every Dog's Legal Guide: A Must-Have Book for Your Owners," by Mary Randolph. Written for non-lawyers, it's a helpful book on a variety of legal issues relating to canine companions. It's available for purchase or to browse on Nolo.com.
If you find yourself in an emergency situation where you and/or your pet may become homeless, call your local animal shelters. Some have emergency fostering programs, through which your companion animals can be cared for while you search for new accommodations.
Related
This action is for U.S. residents only.

The victory follows the passage of a factory farming law and efforts to curtail the construction of new mega dairies in the state

Lawsuit filed by the Animal Legal Defense Fund and The Good Food Institute asserts that the law imposes unclear and vague standards on plant-based meat producers