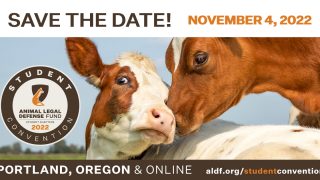 Animal Legal Defense Fund Student Convention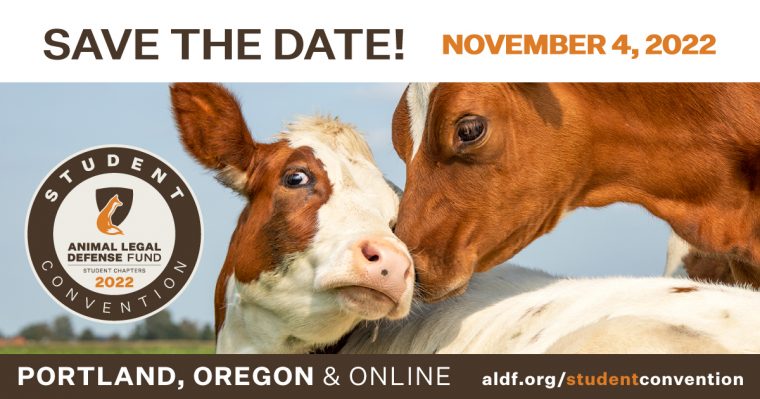 Virtual Student Convention 2022
Friday, November 4, 2022
The Animal Legal Defense Fund Student Convention is a one-day event that provides an opportunity for law students to receive career advice from leaders in the animal law field. Participants also have a chance to network with law students from schools across the country.
Location: Both online and in-person in Portland, OR
Registration opens June 13, 2022.
Related
Animal Legal Defense Fund files motion for summary judgement with damning evidence against the university

Animal Legal Defense Fund offers reward for information leading to the arrest and conviction

The Animal Legal Defense Fund filed a complaint urging the USDA to investigate and enforce the Animal Welfare Act (AWA) and its implementing regulations to decline to re-issue the exhibitor license of Pennsylvania roadside zoo, Claws 'N' Paws.