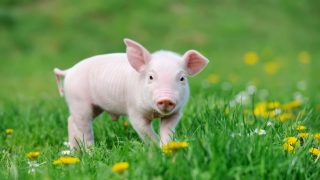 Animal Legal Defense Fund Student Convention
2019
The second annual Student Convention took place in Chicago in October 2018.
Stay tuned for information about the 2019 Student Convention.
Related
These awards celebrate chapters that have shown incredible efforts in advancing animal law and advocating for animals through original projects and initiatives. Animal Legal Defense Fund Student Chapters are a vital part of the growing animal law movement.

Missouri passed a law that prohibits many products — including plant-based and cellular meat — from identifying themselves as "meat." The new legislation, which became effective on August 28, 2018, carries criminal penalties of prison time and fines.

Law enforcement officers and prosecutors who respond to crimes face a host of challenges. From neglected cows who are unable to testify, to dog fighting 'evidence' having puppies, the unexpected is a matter of course in the struggle against animal cruelty.