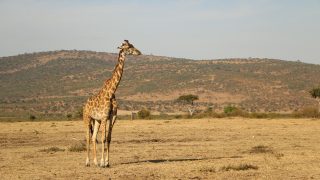 How to Start an Animal Law Class at Your School
Animal Legal Defense Fund
The following are a few steps to starting an animal law course at your law school. A list of schools currently offering a class in animal law can be found here.
Schedule a meeting with the Dean of Academic Affairs to determine requirements for adding a new course to the curriculum.
Collaborate with other students interested in animal law. Consider starting an Animal Legal Defense Fund student chapter at your school.
Sponsor student events to generate interest in animal law.
Identify and discuss animal law with faculty and/or adjunct faculty members who have an interest in teaching such a course offering. Be prepared to suggest interested instructors to the law school administration.
Petition the law school administration to add animal law to the curriculum. This may include a formal proposal for the administration or submission of a student body petition.
View a sample petition. (PDF)
While working to add an animal law course to the curriculum at your school, you can educate yourself and other students interested in this dynamic field of law by starting an animal law reading group! The Animal Legal Defense Fund has course guides for farmed animal law, companion animal law, and wildlife law that you can use to help structure your group and decide what to read and discuss. Please contact us to request a copy of these guides, and for other resources to assist you in getting a course added at your school.    
Related
On April 24, 2018, Governor Larry Hogan signed into law HB 1662, the "No More Puppy-Mill Pups Act of 2018," making Maryland the second state to ban the retail sale of dogs and cats obtained from commercial breeding facilities.

The Lewis & Clark Animal Legal Defense Fund Student Chapter had a busy semester in spring 2018, holding three big events: its annual Animal Law Networking event, the Food Law Symposium, and its MeatOut BBQ.

Reward for information leading to the arrest and conviction of the person or people responsible