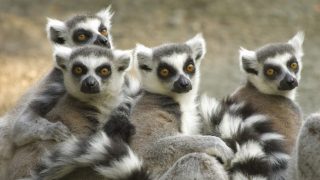 Student Convention – 2021
Saturday, September 25, 2021
The Animal Legal Defense Fund Virtual Student Convention 2021 was a one day event that provided an opportunity for law students to receive career advice from leaders in the animal law field. Participants also had a chance to network with law students from schools across the country and beyond.
Agenda and Videos
Saturday, September 25, 2021
9:00 – 10:30 a.m. PT / 12:00 – 1:30 p.m. ET
Career Panel
Welcome remarks by Stacey Gordon Sterling, Animal Law Program Director, Animal Legal Defense Fund
Nadia Adawi, Executive Director, Animal Welfare Institute
Elizabeth Baker Esq., Regulatory Policy Director, Physicians Committee for Responsible Medicine
Nicholas Fromherz, Senior Staff Attorney and Adjunct Professor, Global Law Alliance, Lewis & Clark Law School
Caitlin Hawks, Deputy General Counsel for Litigation, PETA Foundation
Akisha Townsend Eaton, Managing Attorney, Animal Legal Defense Fund
Jessica Rock, Georgia Statewide Animal Crimes Prosecutor & Trainer and Assistant District Attorney, Towaliga Judicial Circuit
Moderator: Priscilla Rader Culp, Education Program Manager, Animal Legal Defense Fund
This is your chance to ask questions and hear insights from leaders in the field of animal law! Panelists from varying backgrounds will share stories and offer their advice on how to do what you love in a way that you'll love. This interactive panel will feature plenary Q&A with our panelists, followed by small-group video discussion.
10:30 – 10:45 a.m. PT / 1:30 – 1:45 p.m. ET
Break
10:45 a.m. – 12:00 p.m. PT / 1:45 – 3:00 p.m. ET
Law Student Scholarship Panel: The Animal-Industrial Complex
Bailey Frank, Duke Univ. Law School, 3L
Not for Human Consumption: How to Alleviate the Cruelty Plaguing the Pet Food Industry in the United States
Ryne Smith, The Univ. of Alabama School of Law, 3L
Using Interest Convergence to Win Animal Rights
Jessica Tselepy, Queensland Univ. of Technology, 3L
A Fair Go for Farm Animals: How Australian Law Can Better Protect the Lives of Animals Used in the Agricultural Industry
Moderator: Alyssa Sander, Animal Law Program Fellow, Animal Legal Defense Fund
As the next generation of animal lawyers and policy makers, students are already doing great work exploring cutting-edge legal theories as well as considering practical ways to use the law to help animals. In its fifth year, the Law Student Scholarship Panel will showcase some of this work, with a focus on the Animal-Industrial Complex.
This panel features three authors chosen to present their papers, which were selected by a committee of prominent animal law professors. Listen to their ideas and help shape the conversation as it moves forward!
12:00 – 12:15 p.m. PT / 3:00 – 3:15 p.m. ET
Break
12:15 – 1:15 p.m. PT / 3:15 – 4:15 p.m. ET
Breakout Group Discussion
Join us for interactive video discussions to explore the topics below with presenters and other students! All breakout rooms will be open to attendees, and individuals are welcome to move between rooms during this session.
Student Chapter Leadership
Kelly Levenda, Senior Student Programs Attorney, Animal Legal Defense Fund
Alyssa Sander, Animal Law Program Fellow, Animal Legal Defense Fund
Writing, Publication, and Presenting
Stacey Gordon Sterling, Animal Law Program Director, Animal Legal Defense Fund
Nicole Pallotta, Senior Policy Program Manager, Animal Legal Defense Fund
Education & Academic Outreach Opportunities
Priscilla Rader Culp, Education Program Manager, Animal Legal Defense Fund
Rajesh K. Reddy, Global Animal Law and Animal Law Advanced Degree Program Director, Center for Animal Law Studies at Lewis & Clark Law School
Resources
Related
The gift of more than $1 million will fund the program over the next four years

This action is for U.S. residents only.

The victory follows the passage of a factory farming law and efforts to curtail the construction of new mega dairies in the state