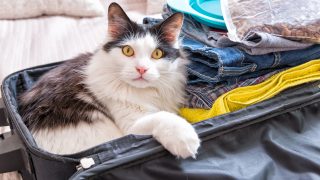 Student Chapter Registration and Travel Grants
Animal Legal Defense Fund's student chapters can apply for funding to support animal law projects that advance our mission, as well as registration and travel to animal law events. Events like the annual Animal Law Conference, co-presented by Animal Legal Defense Fund and the Center for Animal Law Studies at Lewis & Clark Law School, are wonderful educational and networking opportunities for students interested in animal law.
Registration and travel grant applications are no longer being accepted for the 2022 Animal Law Conference and Student Convention. Grants were awarded on a first come, first served basis.
---
Applications are now closed.
Related
On March 23, 2023, Judge Julie Rubin of the federal district court in Maryland issued a decision, ruling that the United States Department of Agriculture (USDA) acted unlawfully by denying a petition for rulemaking to improve the standard for the psychological well-being of primates in research

Numerous violations documented at the facility of inadequate animal care

Alternative sentencing program in Fulton County, Georgia pairs shelter dogs with criminal defendants to offer both training and a second chance