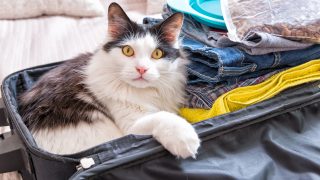 Student Chapter Registration and Travel Grants
Animal Legal Defense Fund's student chapters can apply for funding to support animal law projects that advance our mission, as well as registration and travel to animal law events. Events like the annual Animal Law Conference, co-presented by Animal Legal Defense Fund and the Center for Animal Law Studies at Lewis & Clark Law School, are wonderful educational and networking opportunities for students interested in animal law.
Registration and travel grant applications are now bring accepted for the 2022 Animal Law Conference and Student Convention. Grants will be awarded on a first come, first served basis.
---
Related
Animal Legal Defense Fund and Phoenix partner to expose dangers of this emerging industry gaining traction with considerable investments from government entities

The $25,000 scholarship and paid clerkship is available to first and second-year law students at Howard University School of Law, North Carolina Central University School of Law, and Florida A&M College of Law.

Seventh Circuit Court of Appeals reversed a lower court's decision determining the Animal Legal Defense Fund's lawsuit successfully furthers the purpose of the Endangered Species Act