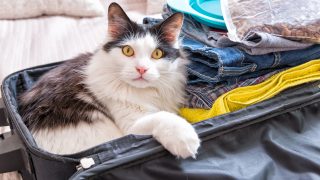 Student Chapter Registration and Travel Grants
Animal Legal Defense Fund's student chapters can apply for funding to support animal law projects that advance our mission, as well as registration and travel to animal law events. Events like the annual Animal Law Conference, co-presented by Animal Legal Defense Fund and the Center for Animal Law Studies at Lewis & Clark Law School, are wonderful educational and networking opportunities for students interested in animal law.
Student chapters who submit their officer update will receive a code for free registration for their members to the virtual 2021 Animal Law Conference. There is no cap on how many students from your chapter can attend. Registrations are comped on a first come, first served basis.
If you submitted your student chapter board update but did not receive the code, please email Senior Student Programs Attorney, Kelly Levenda.
Related
The Act has authority to protect federally endangered and threatened animals such as the tigers, lions, and ring-tailed lemurs enduring inadequate treatment at Tiger Creek

International Fur Trade Federation agreed to dismiss its appeal, ending case in decisive victory for animals

Class-action lawsuit alleges thousands in California purchased dogs under the false belief they were rescue animals