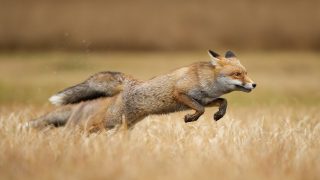 Take Action
Add your voice to the Animal Legal Defense Fund's initiatives to improve the lives and advance the interests of animals through the legal system.
The Animal Legal Defense Fund works at the federal, state and local levels to advance important legislation. We advocate for laws that promote or protect the lives and interests of animals, and we oppose legislation that would be detrimental to animals' well-being.
National Actions

Team up with Joaquin Phoenix, Glenn Close, and other celebrities to protect big cats!
Help animals win the legal protections they so desperately need and deserve, and ensure they have an advocate in courtrooms and legislatures across the country.
Take Action Now
State Actions
Check for state-level actions you can take:

New Jersey previously enacted a law to limit product-testing on animals where alternative non-animal tests are available. The state now has an opportunity to remain at the forefront by passing the New Jersey Humane Cosmetics Act, A.795/S.1726, to ban the sale of cosmetics that were developed using animal tests on or after January 1, 2020.
Join the Animal Legal Defense Fund's email list to stay up to date on lawsuits, legislation, and regulations affecting animals.
Sign Up Now

Undercover investigations and whistleblowers have exposed some of the worst aspects of factory farming, but Ag-Gag laws punish people who speak out about cruelty in animal agriculture. Voice your opposition.

Puppy mill operators maximize their profits by producing large numbers of puppies as quickly as possible. As a result, unsanitary conditions, disease, and neglect are rampant. Sign our pledge to boycott puppy mills. Together we can end cruel puppy mills.
Related
The Los Angeles Superior Court has granted a preliminary injunction that halts the Kenneys, unscrupulous internet puppy sellers, from advertising and selling puppies until the lawsuit is decided on the merits.

Additional $20,000 reward offered for information leading to the arrest and conviction of the person or people responsible for attacking and mutilating dozens of brown pelicans on the coast of Orange County, California.

Animal Legal Defense Fund offers reward for information leading to the arrest and conviction of the person or people responsible for operating and crash-landing a drone at the Bolsa Chica Ecological Reserve in Orange County, California