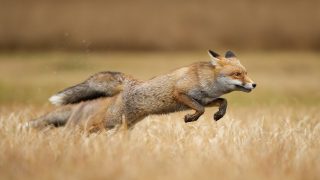 Take Action
Add your voice to the Animal Legal Defense Fund's initiatives to improve the lives and advance the interests of animals through the legal system.
The Animal Legal Defense Fund works at the federal, state and local levels to advance important legislation. We advocate for laws that promote or protect the lives and interests of animals, and we oppose legislation that would be detrimental to animals' well-being.
National Actions

Commercial animal dealer Adorable Stars is required by the Animal Welfare Act to maintain a dealer license issued by the USDA. But Adorable Stars has no such license, and the Animal Legal Defense Fund is urging the USDA to investigate the facility and take urgently needed action to protect cats, kittens, and potential buyers from further harm.

Wild animals sold in commercial wildlife markets endure extreme stress and unsanitary conditions before being slaughtered. Live markets concentrate a diversity of animals into small spaces, packing and stacking them on top of one another, creating a breeding ground for deadly pathogens.

Though Craigslist has formally banned the sale of animals through its platform, sales continue. Claiming the animals — ranging from farmed animals like pigs to dogs and cats — are being "re-homed" instead of sold, unscrupulous breeders and mill operators are still advertising and selling animals through the website to unsuspecting families.

For years, concerned residents have voiced their outrage over the killing of Canada geese rounded up in parks across Denver. As a taxpayer, you have the right to know how Wildlife Services uses your dollars and whether its methods are humane and science-based. If you agree that Wildlife Services should operate with transparency, sign our petition.
State Actions
Check for state-level actions you can take:

A key Connecticut legislative committee is considering a bill to prohibit the use of wild animals in circuses. Please contact your state senator and state representative to urge their support for and co-sponsorship of An Act Prohibiting the Use of Wild Animals in Circuses, Carnivals and Exhibitions (HB 5293), known as "Beulah's Law."

A.502 would prohibit harassing or killing certain wildlife at competitive events and is now being considered by the New Jersey Legislature.
Join the Animal Legal Defense Fund's email list to stay up to date on lawsuits, legislation, and regulations affecting animals.
Sign Up Now

Undercover investigations and whistleblowers have exposed some of the worst aspects of factory farming, but Ag-Gag laws punish people who speak out about cruelty in animal agriculture. Voice your opposition.

Puppy mill operators maximize their profits by producing large numbers of puppies as quickly as possible. As a result, unsanitary conditions, disease, and neglect are rampant. Sign our pledge to boycott puppy mills. Together we can end cruel puppy mills.
Related
Reward for information leading to the arrest and conviction of the person or people responsible for illegally shooting and killing a red wolf in Tyrrell County, North Carolina.

Animal Legal Defense Fund files motion for summary judgement with damning evidence against the university

Animal Legal Defense Fund offers reward for information leading to the arrest and conviction