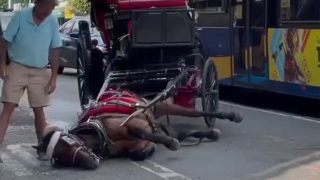 New York City: Protect Horses
This action is for New York City residents only.
Make New York City the next city to ban the cruel and antiquated practice of horse-drawn carriage rides. Millions of people in New York and around the world have become attuned to the cruelty these horses endure after videos emerged of an elderly, emancipated horse named Ryder collapsing on the busy streets of New York City in August.
Sadly, Ryder died on October 17. The New York City Council can protect other horses from suffering by supporting Ryder's Law (Intro 573) to phase out, ban, and replace horse-drawn carriages in the city.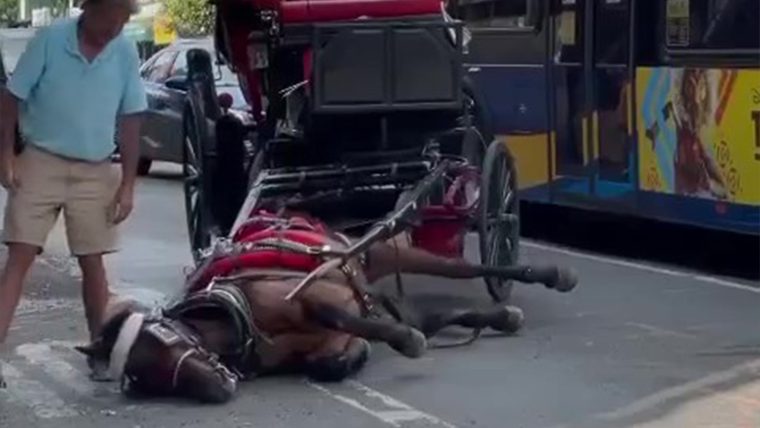 In a recent poll, 71% of New York City voters indicated that they support such a ban. Several cities — including Salt Lake City, Chicago, Camden, Treasure Island, Pompano Beach, Palm Beach, Key West, and Biloxi — have already banned horse-drawn carriages. New York City is long overdue to do the same.
Urge City Council members and Speaker Adrienne Adams to support and co-sponsor Ryder's Law (Intro 573)!
Join the Animal Legal Defense Fund's email list to stay up to date on lawsuits, legislation, and regulations affecting animals.
Sign Up Now
Related
Lawsuit sheds light on the need to recognize legal rights for animal cruelty victims.

The amicus briefs from notable experts including Harvard University's Laurence H. Tribe filed in support of neglected horse's lawsuit against his former abuser

Neglected horse sued former abuser for damages caused by animal cruelty